Walla Walla launches Neighborhood Engagement Program
On Thursday, Oct. 24, the City of Walla Walla will launch its new Neighborhood Engagement Program (NEP), led by Whitman senior Cameron Conner. 
The Neighborhood Engagement Program aims to bring Walla Walla neighborhoods closer together and spark conversations about the needs of each community. After conceptualizing the project with Walla Walla City Manager Nabiel Shawa this summer through an internship with the City, Conner realized that the work on neighborhood engagement needed to be extended through the school year. Shawa then appointed Conner to lead this program as the new Neighborhood Engagement Coordinator.
"It's about encouraging a community to take ownership of its location, build relationships and trust and come together in association to create an environment that is conducive to the health and well-being of all members," Conner said.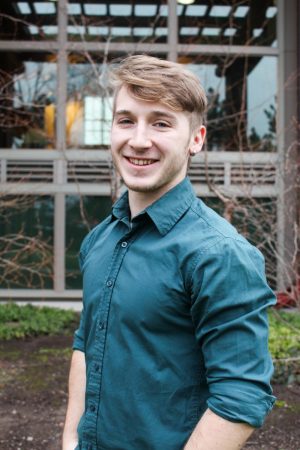 According to Conner, most neighborhood programs provide helpful services, but just for a specific group of people. Generally, the benefits of these programs only extend to the upper-middle-class suburban neighborhoods. The resources from neighborhood programs usually do not reach other parts of the population, such as people with low incomes. Conner believes in encouraging services to expand to all neighborhoods and communities regardless of income, location or culture. 
Conner's main priority through this initiative is to promote equity and engagement amongst Walla Walla residents. 
"It's up to me to make sure that this potential is realized, and it's been a challenge," Conner said. "Equity is always an uphill battle." 
Conner has a team to assist him through the challenges. He works with a neighborhood engagement committee, comprised of Walla Walla City officials including Jennifer Beckmeyer, the Community Development Block Grant Coordinator; Nabiel Shawa, Walla Walla's City Manager; Barbara Clark, the mayor of Walla Walla; Ted Koehler, Housing Services Director for Blue Mountain Action Council; and Sergio Hernandez, the Public School Equity and Inclusion Coordinator. 
"Together we created a model for neighborhood engagement that was specific to this city, drawing off of advice and conversations had with other neighborhood engagement coordinators in cities across the country," Conner said. 
The model Conner speaks of manifests in the Neighborhood Engagement Project Proposal. The proposal outlines the purpose and inner workings of the NEP.
 The proposal states that, "By cultivating stronger communities throughout the City, the program is designed to promote an environment in which all residents can feel safe, at home, and part of a community."
Conner presented the project proposal to the Walla Walla City Council on Aug. 24, 2019. After receiving immense support from the city, the Neighborhood Engagement Program was approved by the council. Conner then began the process of implementing the program through the rest of the school year.
Conner's responsibilities as the neighborhood engagement coordinator include organizing neighborhood leaders, creating program infrastructure, coordinating collaborative efforts, supporting additional neighborhoods that express interest and evaluating and presenting results to the City Council and the general public. Through the NEP, Conner wants to facilitate neighborhood engagement in key community issues while also providing funding for improvements and offer any resources neighborhoods may be in need of, such as implementing crosswalks in unsafe areas. 
The program will start by working with a select group of three to five neighborhood partners before gradually expanding to serve the whole city. Oct. 24 marks Walla Walla's "Neighborhood Summit," the Neighborhood Engagement Program's first official event. 
According to Conner, the summit is intended to unite Walla Walla residents with other passionate neighborhood leaders, inviting them to discuss important issues and learn how the City can assist with their concerns. From this event, Conner will continue to work with the individual neighborhoods to pursue the projects they have individually prioritized as well as develop the resources within the city that will allow for the neighborhoods to reach their goals.
In a Walla Walla Union-Bulletin article, Conner wrote about the importance of developing this program to promote healthier and happier communities. Conner emphasizes that neighborhoods play a central role in our community and affect everyday life. 
"A strong neighborhood is a place where parents feel comfortable letting their kids play outside, where families can feel safe, where you know your neighbor's name and can ask them to watch the house for a few days while you're out of town," Conner said. "A strong neighborhood means a healthy community of individuals that you trust and who trust you."
Conner stresses the importance of building stronger neighborhoods and improving the well-being of Walla Walla community members. 
"The idea is simple," Conner said. "When people are part of a strong neighborhood, they lead safer, healthier and happier lives."