Meet your first-year senators
The Associated Students of Whitman College (ASWC) ran elections for the Student Outreach Committee this past month, welcoming three new first-year representatives to Senate. Their campaign saw a lower-than-average voter turnout rate and no candidates from the junior class. Despite these factors, ASWC representatives are hopeful for the year to come.
This election had a voter turnout rate of 27.55 percent of the student body, lower than typical numbers. Omar Aldahleh, chair of the Student Outreach Committee, attributed this to the lack of tangible work ASWC is a part of and therefore an absence of recognition for how it has an impact on student lives.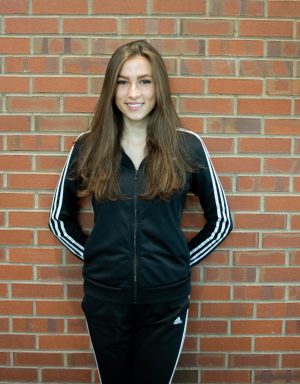 "[The turnout rate] reflects the turmoil we had last semester and I think that ASWC's reputation is still recovering from that. But honestly, looking into the future, I'm really excited about not just my committee, but the entirety of senate," Aldahleh said. "I'm hoping this year we'll do a better effort of publicizing that we have a role so people feel that there is an importance to the work that's done on ASWC."
Additionally, ASWC President Isaiah Banta likened the low turnout to the fact that elections and hiring for Senate occurred two weeks earlier than it normally does. 
"I think it shows that we need to find more ways of telling people that a vote is happening other than emails," Banta said. "Especially within the first couple of weeks of school."
As for the lack of juniors candidates, Banta explains the regularity in this issue as upperclassmen begin looking beyond Whitman.
"Juniors and seniors are usually [in] the process of being less engaged on campus and focusing more on their lives after Whitman and so usually there's a lot more engagement from sophomores and first-years especially within the elections," Banta said.
Banta expressed hope that students understand that ASWC is here to listen to students and respond to them by implementing the changes they want to see. As for the new senators, he has specific goals of a reconstructive mindset for them.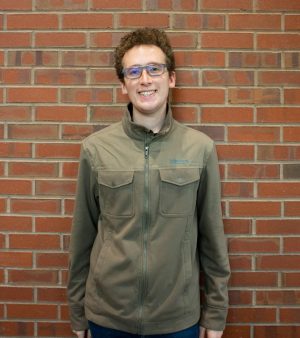 "I think my hopes for the first-year senators is that they don't see anything as standard," Banta said. "That everything can be changed and that everything can be critiqued, and that everything can be reformulated in order to create the space that they want to see on student government."
The newly elected senators share a passion for amplifying the voices of Whitman students, creating interpersonal connections and improving the way in which the student body interacts with ASWC.
One of the new first-year senators, Holden Hillis, describes his interest in student leadership, establishing a better security system for personal bikes and adjusting the price of food on campus. He is also passionate about supporting conversations surrounding diversity at Whitman.
"I think since Whitman has a history of being primarily a white school for a very long time, increasing diversity can be a really positive thing because it brings in different backgrounds and starts a conversation about…racism in America and institutionalized racism," Hillis said.
Ava Liponis, another new Senate member, discusses her prioritization of making ASWC an accessible and approachable resource for the student body.
"I think [this position is] a good liaison between the administration and the students so that students are getting the most out of their college experience that they can," Liponis said. "Which is also somewhat what ASWC means to me, it's making sure that people are…getting what they need."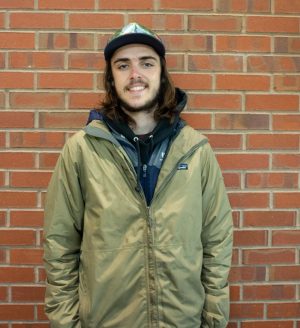 The third newly elected representative, Llewyn Merrill, echoed Liponis' goal of quickly incorporating student input in ASWC decisions and creating observable change on campus. He discussed creating more informal opportunities for students to meet with their senators, such as a coffee hour, and has an interest in promoting sustainability efforts in our campus' food waste.
"What holding a Senate position means for me…is to make sure that our class has ample opportunity to affect the way that this school runs and to affect real and measurable change," Merrill said. "My role as a first-year coming into this is to start changing the landscape and start changing the opinion so by the time next year's first years roll around, ASWC will hopefully be seen as a force that is student government." 
Each of these new senators is part of the Student Outreach Committee on ASWC, chaired by Omar Aldahleh. Aldahleh describes the purpose of this committee as organizing change based on student input and taking tangible actions. In their three-step plan of finding, sorting and fixing problems, each senator takes on personal responsibility for the student issues they choose to address. They are responsible for drafting a plan to present to their committee and fully carrying it out during their term.
Aldahleh defines the goals of the committee as a whole, aligning with the intentions of each senator.
"What I'm holding Student Outreach to is actually the last line of our constitution, which is: 'Above all else, the Associated Students of Whitman College shall promote the needs and interests of each and every student'," Aldahleh said. "That is something that I believe is the epitome of what we're doing here on ASWC."