Whitman Teaches the Movement: Breaking the Whitman Bubble
Whitman Teaches the Movement (WTTM) resumed this year with even more programs than before. WTTM is a program that connects Whitman students to Walla Walla public schools to teach creative historic lessons about civil rights and social justice.
Senior and WTTM Logistic Coordinator Bryn Hines believes that the program helps to fill in missing parts of a Washington state education.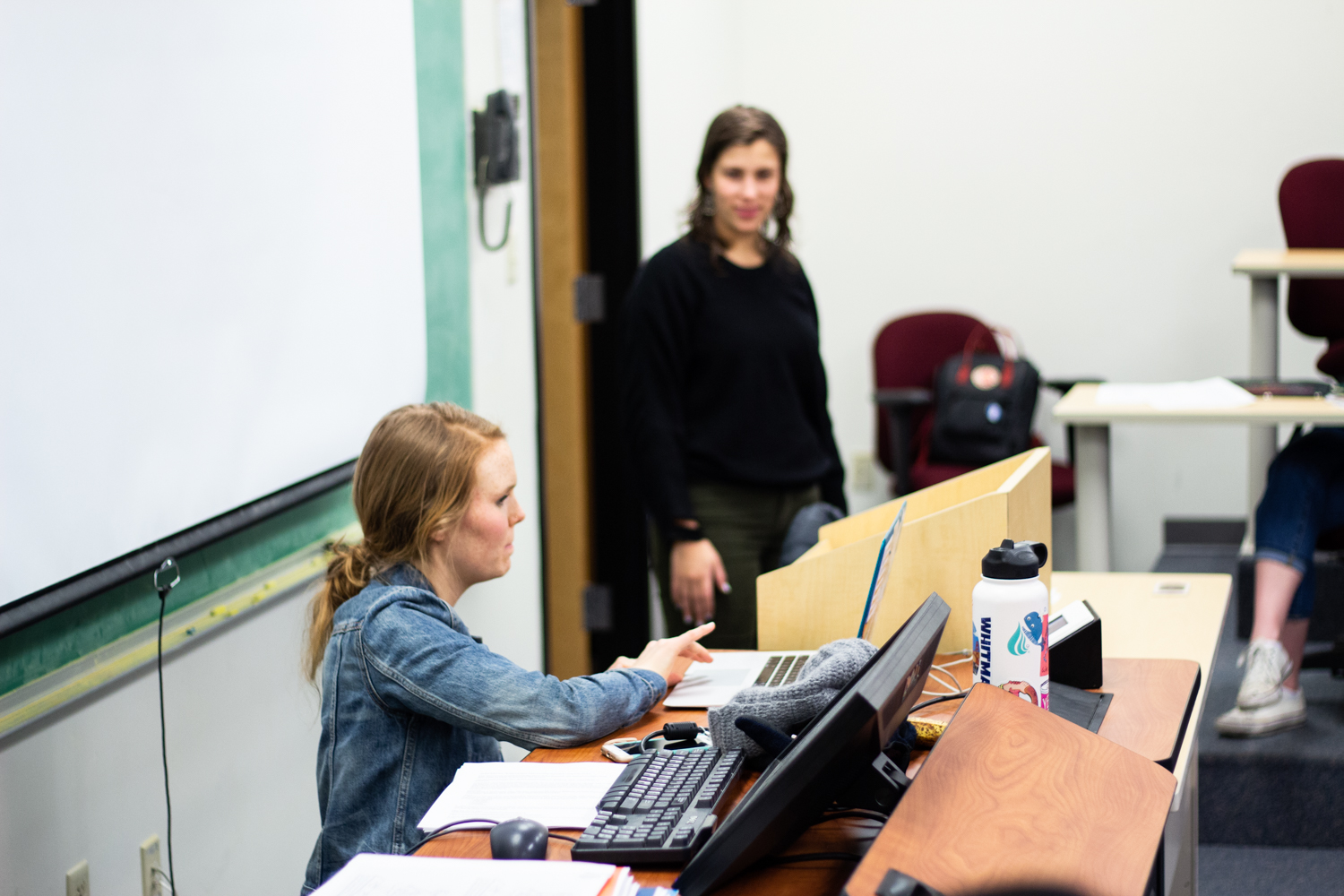 "[The program serves] the Walla Walla community, and [works] to fill the gap that Washington state education currently has. [Washington state does] not require that civil rights history be included in our elementary through high school curriculum and our program helps to fill that gap and to expose children to information that they otherwise might not be exposed to," Hines said.
Hines believes that by teaching younger students about civil rights lessons, the program can help to prevent biases from setting in.
"If we can do anything to reach the younger generations … before they cement problematic ideas or assumptions, that impact can go so far," Hines said.
Senior and WTTM Social Justice Coordinator Maddy Gold values the program, but believes that teaching with WTTM should be done in addition to other activism in order to make a sustained impact.
"I don't think that it's necessarily that one class is like 'Oh my gosh, this just changed my life,' but I think that it's the collective process of small actions lead to change in someone's life," Gold said.
Hines and Gold aren't the only ones who think that the program is making a positive difference, though. Whitman College was ranked in the Top 10 Impact Schools by The Princeton Review earlier this month. According to their website, "the decision was based on student survey responses to questions covering community service opportunities, student government, sustainability efforts, and on-campus student engagement." According to an email sent by the Student Engagement Center on Feb. 8, Whitman programs including WTTM helped lead to the ranking.
Christy Krutulis is the Executive Director of Teaching and Learning at Walla Walla Public Schools, and the initial liaison each year between the student coordinators and the Walla Walla Public Schools staff. She believes that the program helps the younger students because it is new and different to them, so they remain interested.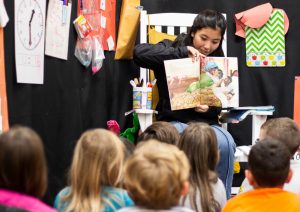 "Together, Walla Walla Public Schools students and teachers benefit from the opportunity to engage in a lesson about the civil rights movement lead by Whitman students. The impact is that students learn from local college students, and with a 'new' teacher for the lesson, the level of engagement is high," Krutulis said in an email to The Wire.
Gold agrees that the program benefits from the relationship between Whitman and other parts of the community like the public schools, and also believes that the program helps to break the Whitman bubble.
"My program is important because it allows both Whitman students to grow and hopefully classrooms to also grow," Gold said. "I think that there's a mutual benefit to this. And because we have the resources to have programs like this I think it's very, very important to be able to fund these things, and initiatives within the community when we do live in a place [that] has aspects of segregation in terms of our Latinx community and our white community."
Some lessons in the program include talking about Ruby Bridges and Jackie Robinson, with art and discussion components. Each lesson in the classroom takes one hour, which is both an asset and a disadvantage, according to Gold.
"I don't think it should be the only thing that you do, but I do think it's great," Gold said. "It's also the lowest time commitment of our service programs, so I think that that helps in a way as well, because it just gets people's foot in the door."
Krutulis believes that even though each lesson is only an hour, a lot can get done during that time.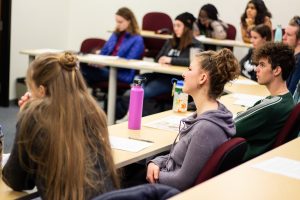 "In a one hour session, it is impressive the level to which students learn about civil rights, and make connections to their own lives," Krutulis said.
The program was up for an award for Service Program of the Year at the IMPACT Conference in Charlottesville, V.A. last week, and Gold traveled there to attend the conference with Susan Perdente, the Assistant Director for Community Engagement at Whitman. The program won the award.
Gold believes that community engagement for Whitman students shouldn't stop with the program, though.
"Whether or not it's Whitman Teaches the Movement or another program, all students should go beyond their circle, and connect with people," Gold said.