SNOWPOCALYPSE 2019
Winter has finally hit Walla Walla and the rest of the Pacific Northwest. Seattle experienced its snowiest month in the past 50 years. January 1969, which featured 45 inches of snow, was Seattle's last snowiest month. While the amount of snow is not particularly unusual for Walla Walla, Professor Kevin Pogue who teaches a class on "Weather and Climate," says it's unusual for February.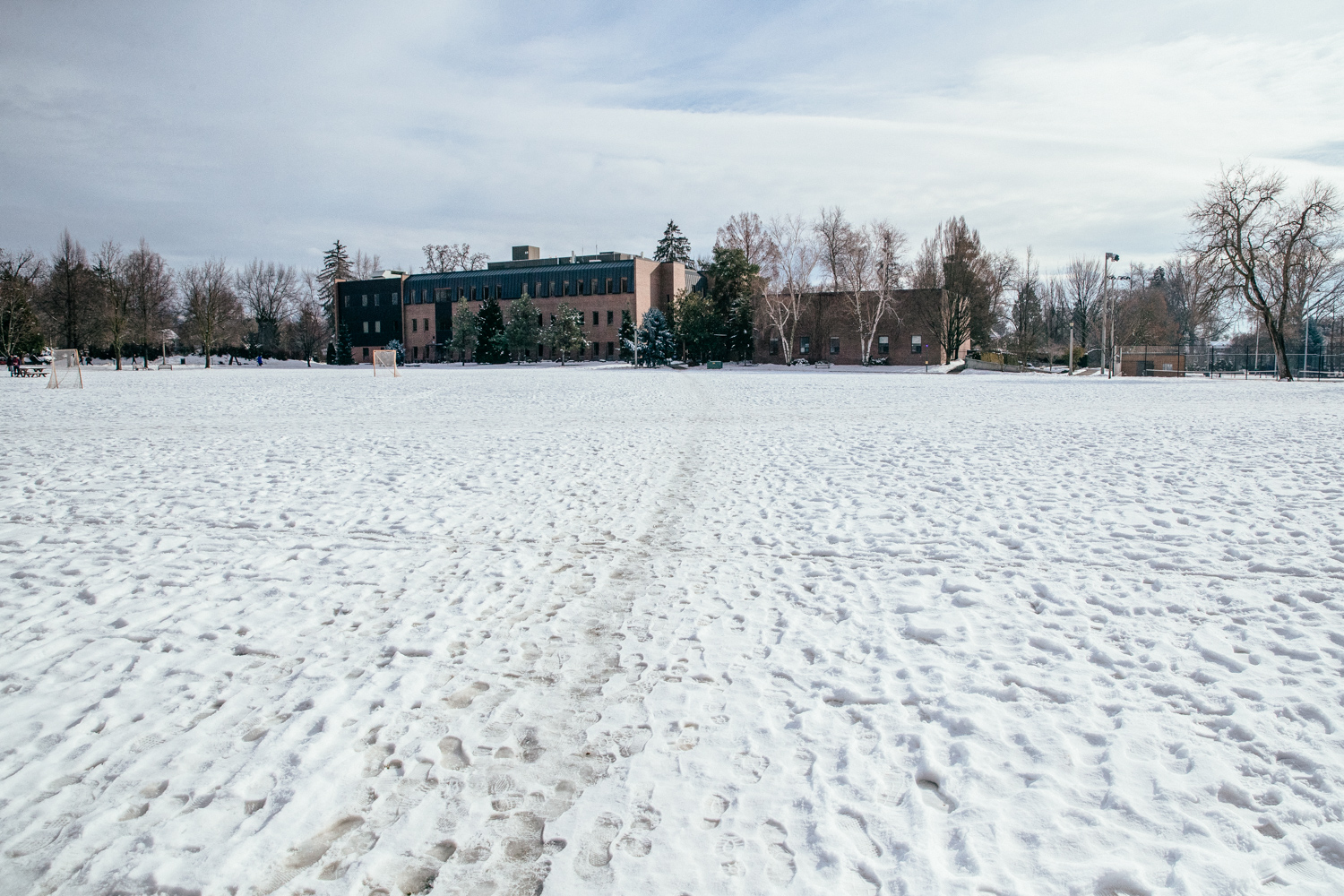 "This is my 29th year [in Walla Walla] and it's the first time that we've ever had this much winter weather in February," Pogue said. "A lot of the time crocus are blooming by now."
In December and January, Walla Walla experienced a relatively dry and warm winter which the National Weather Service's long-range forecasts had predicted to continue through February and March. In early to mid-February the most recent weather pattern hit.
"We kind of got set up with the perfect Northwest snow-making machine," Pogue said. "Basically what happened is cold air dropped south out of Canada and at the same time these low-pressure systems came down out of the Gulf of Alaska and they spun up warmer moist air from the Pacific. And as the cold air dived south the two met, essentially along the Washington-Oregon Border."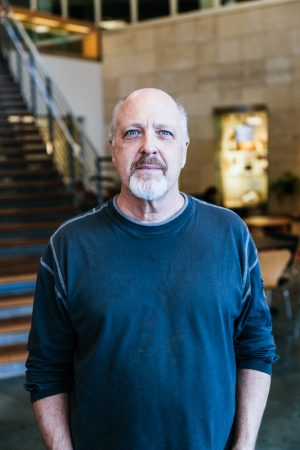 Despite the inches of snow still coating Ankeny, Pogue believes the lack of winter weather in December and January might still make this a warmer and drier winter than average.
No snow stuck around until February. However, a couple of flakes fell over Thanksgiving break back in November. That was the first snow that first year Gareth Dawkins had ever experienced.
"It was an interesting moment, I saw Walla Walla in a different way, the snow really decorated the landscape in a new fashion," Dawkins said.
Dawkins is originally from Miami, Florida where the weather is currently 70 to 80 degrees Fahrenheit.
"The snow is annoying. It's extremely pervasive and it's all over the place. It gets on your shoes, it makes you slip," Dawkins said.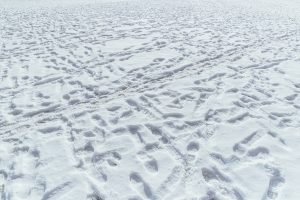 First-year Greta Hoffman is originally from Minnesota, where February weather is "cold and stingy."
"[The snow] is way more pretty [in Walla Walla], the snow sticks to all the branches so it's more like snow forest, mythical and stuff," Hoffman said. "I feel like in Minnesota it's just so much that you feel buried down in it and like you can't move."
Walla Walla's specific snow patterns are heavily influenced by their mascot, the nearby Blue Mountains. On Feb. 12, the snow started to melt.
"The boundary between where it's cold and warm has been really interesting. Yesterday we got to 47 degrees in Walla Walla, it melted all the snow off of the roads and sidewalks. It never got above freezing in the Tri-Cities which is only 50 miles away," Pogue said. "When the winds blow down the Blue Mountains out of the southeast the wind warms up. And that was what was happening all day yesterday, we had like a 20 mile an hour southeast wind all day and it was like putting a blowdryer on the snow."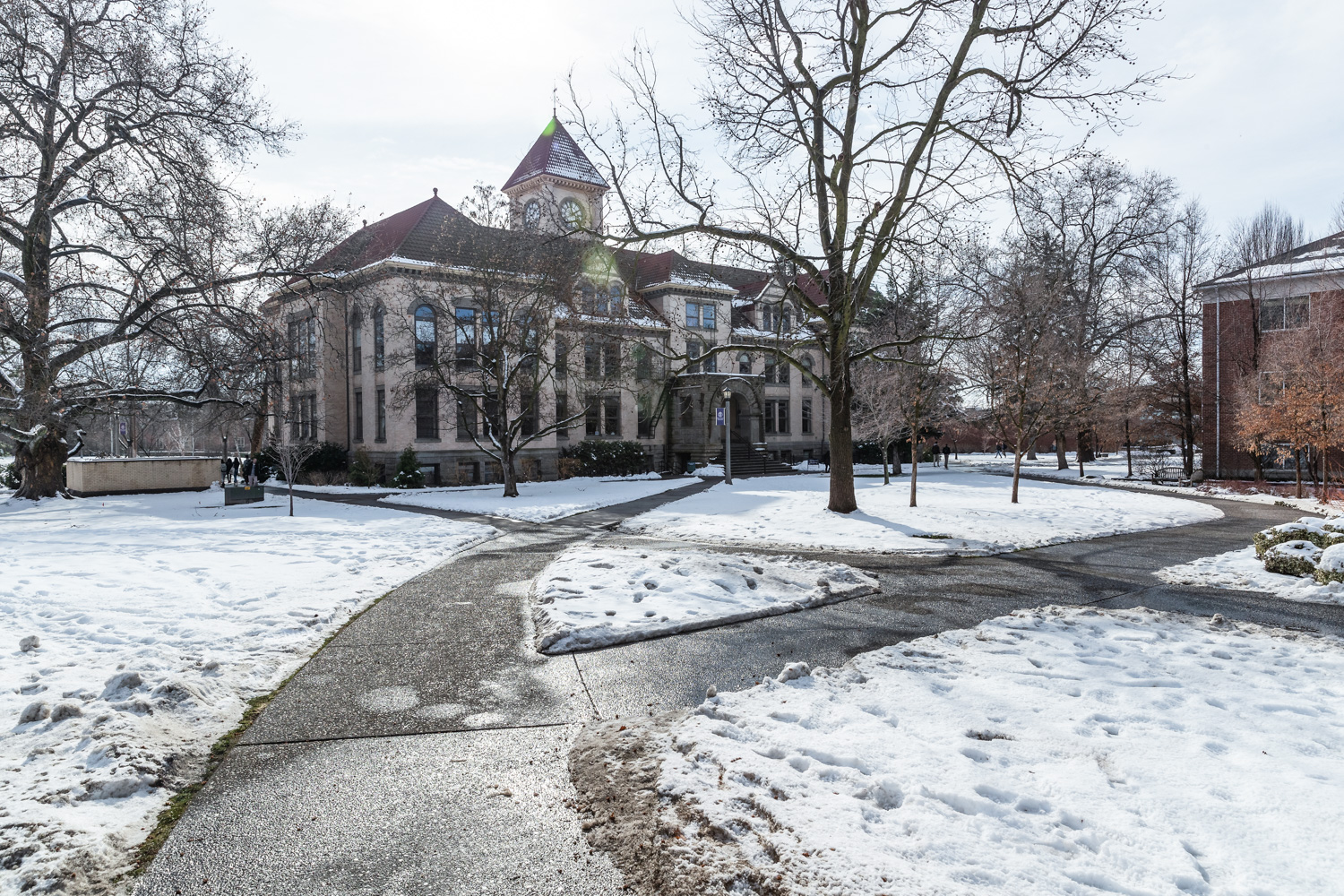 After this brief melting spell, the wind shifted to the southwest, blowing the warm air up the mountains where it cooled and brought another bout of snow to campus covering the stomped down pathways across Ankeny.
"I think walking through the snow with certain people, sort of like going through the communal struggle of getting through the snow, and sort of just laughing and having a decent time, I think that's been really nice," Dawkins said. "[Without snow] there wouldn't be a sense of being so engaged and in the moment."