Despite Controversies, Walla Walla Hosts Third Women's March
On Saturday, Jan. 19, the Women's March commenced for the third year in a row. The Walla Walla Women's March started at 10 a.m. in Pioneer Park, and hundreds attended according to the Walla Walla Union-Bulletin.
A new chapter of Democratic Socialists of America, DSA, attended the march in Walla Walla. Seniors Alya Bohr and Joe Jolley, who are on the organizing committee, helped to arrange the group's first public appearance at the march.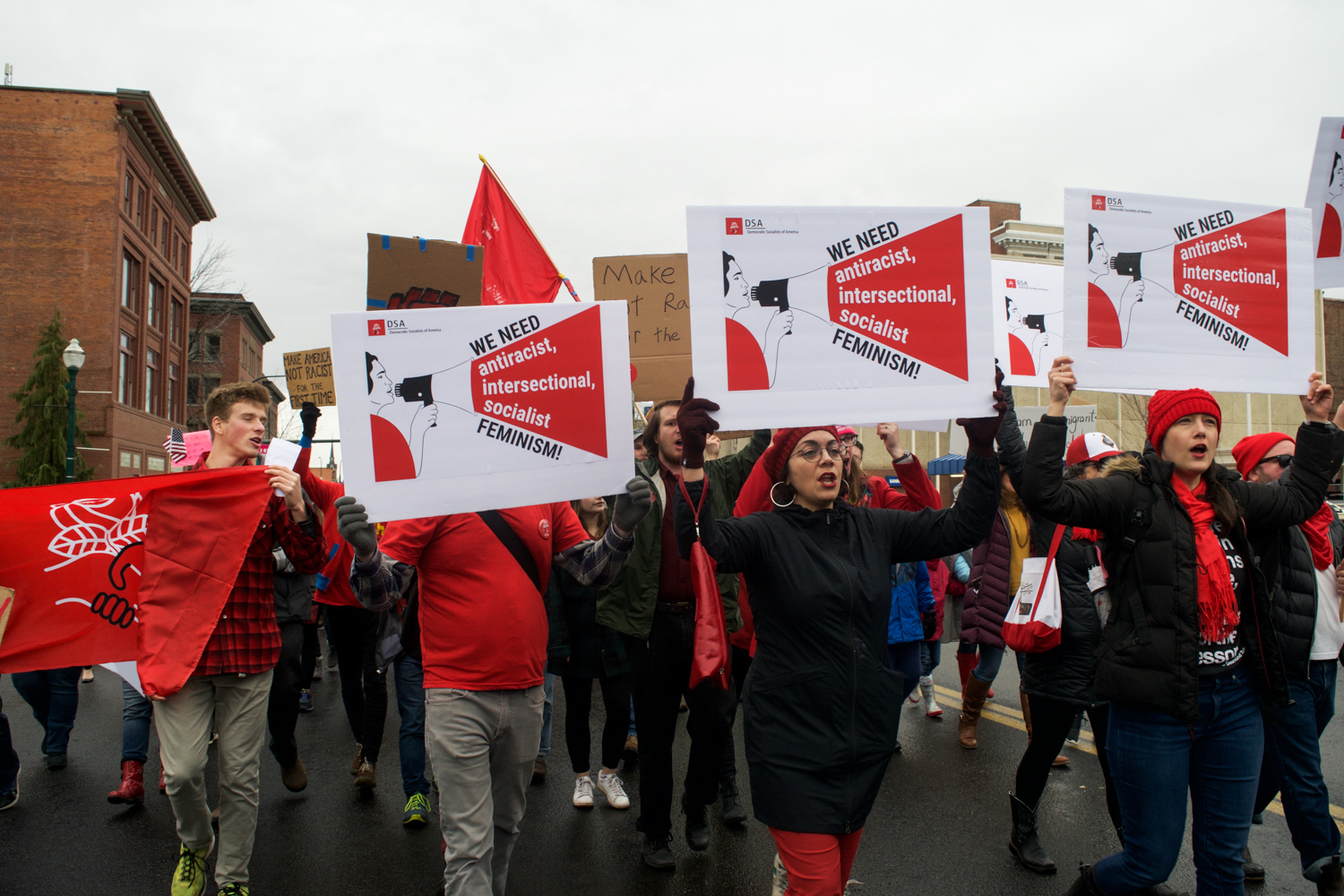 "The ideas of the Women's March, and standing up to the infringements on women's rights, on bodily autonomy, that this current administration has perpetrated… it's important for us as a Socialist organization to stand up to those things," Jolley said. "Really stand up and acknowledge the intersections of both exploitation along class lines, and also along gender lines."
Bohr believes that the march is a place to communicate important social messages.
"The Women's March has really caught on, since it started, and has been a huge place where people direct their political momentum," Bohr said. "It's a place for resistance, at the same time as clarifying and articulating and stating the values that are important."
Rachel Elfenbein, a member of the Walla Walla DSA and part of the Walla Walla Women's March organizing committee, values the march as a tool to convey public discontent of the administration's policies.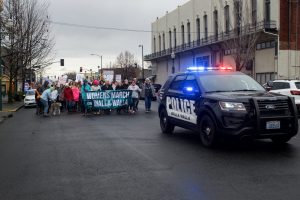 "I support the march because it is a public expression of multiple forms of resistance to Trump's election, the forces that brought him to power, and to the ideas and policies… throughout the US [that] have propagated, that have harmed women, people of color, immigrants and refugees, LGBTQ people, and poor and working class people," Elfenbein said in an email to The Wire. "Further, I support the march because it promotes women's collective power, women-led solutions to the undermining of our democracy, and gender, racial, social and economic justice."
The Walla Walla DSA wanted to broaden the variety of voices at the march.
"Really highlighting those intersectional politics — those intersections of feminism and socialism — was what we really wanted to bring to that march, make sure that those sorts of messages weren't absent," Jolley said.
Intersectionality was a common goal among several of the protestors, including first-year Nicki Caddell.
"I decided to go… both for the sake of my own sense of protesting for what I believe in, but also for the sake of allyship with all the other groups of people that are there representing various different causes of inequality," Caddell said.
However, Caddell was disappointed this year by some of the rhetoric on the signs.
"Some of the signs that people were carrying were negative, hateful messages. It's kind of understandable why they would do that but I also feel like part of the whole reason people do protest like this is to unite… to [counter] hate," Caddell said. "It made me think: how do you expect to get anywhere with that if you're fighting with the same thing you're fighting against?"
Caddell was not the only student who found certain signs problematic. First-year Em Perry decided to not go to the march after noticing the exclusion of trans people, notably on signs. Perry saw people in Walla Walla creating signs that said "Pussy Riot" depicting female genitalia, and decided not to attend.
"This is so trans-exclusionary, and I just don't feel good about being in a movement that's actively against me," Perry said. "I am all here for women's rights, but I also want trans women to have rights and women of color to have rights, and women with disabilities, and women who are in poverty and all of these things. And I also want people with gender-nonconforming bodies to feel comfortable and I know for a fact that that movement hasn't left a lot of space for women."
Perry worried that by attending, they would support the lack of intersectionality.
"Movement is made up of people and their intent. So if I go in there with the intent of intersectionality, then that's what I'm advocating for," Perry said. "But then I realized if you are marching with people who are not being intersectional, that is just adding more bodies to a movement that I don't support."
If people decide to march, Perry says, they need to take a look at the words that they use.
"I feel like a lot of the lack of intersectionality in that march comes not from a place of ill-intent, but from a place of complete ignorance of the impact that language has on people," Perry said.
Though lack of intersectionality came up multiple times as an issue with the march, it wasn't the only one. Caddell worries about the type of change the march would have as well.
"It felt like it lacked a little bit of heart," Caddell said. "Like it had become this thing that we do every year. It's become… this thing where it becomes part of someone's day, and then they go about their normal daily things after it… At this point in time, it [feels] like we need more than this. If we're going to make change, it [must be] something more prolonged, and sustained."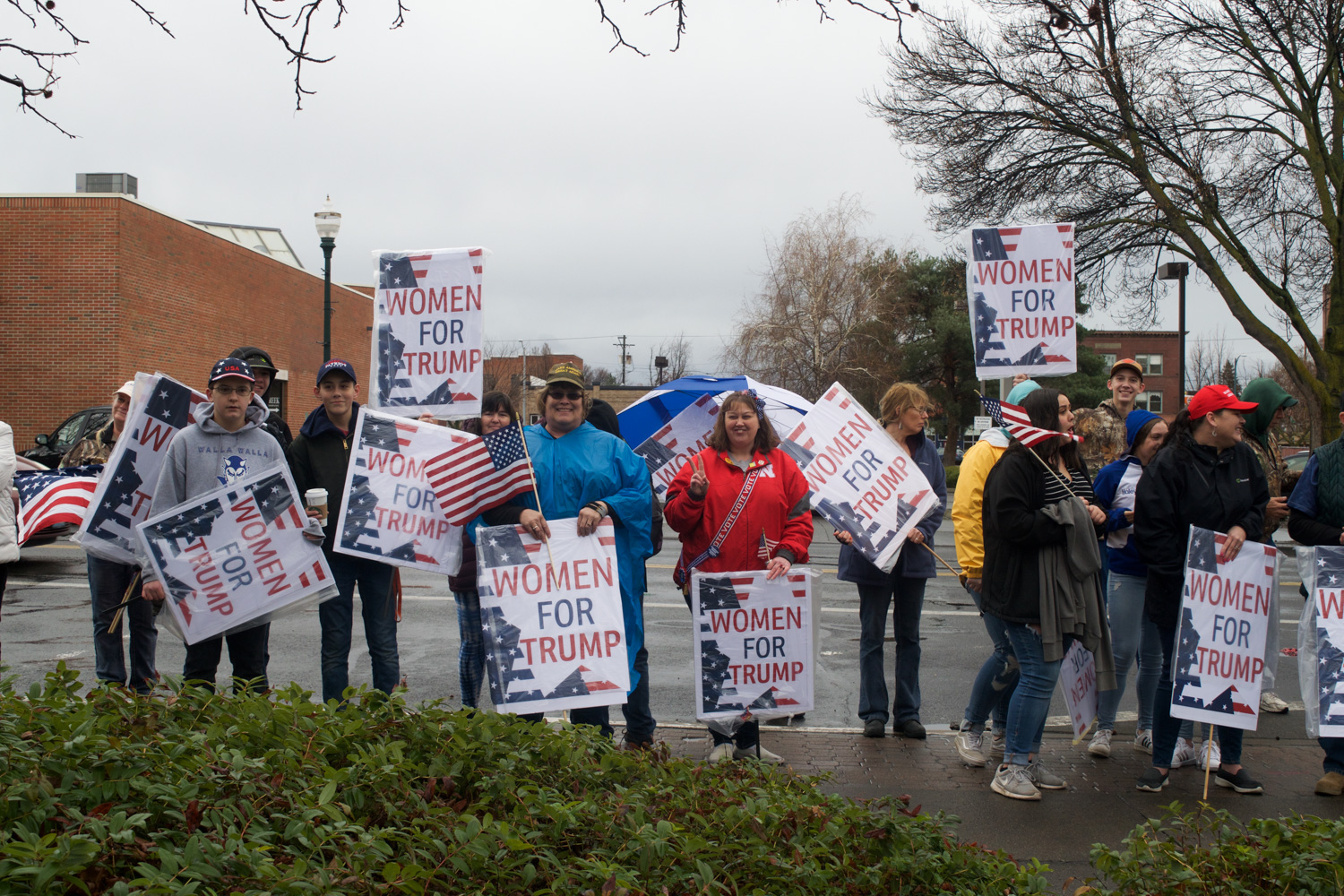 Jolley agrees with those worries, and believes that solely marching to effect change can lead to exhaustion.
"Apathy always starts to return, which is one of the side effects of exclusively march-based politics," Jolley said. "If all you're doing is going to a march every year, you don't see necessarily a lot of returns from that type of action itself — you get disillusioned to those actions."