Kazi, the Dean of the People
Whitman College recently announced that Kazi Joshua will be the new Dean of Students. Dean Joshua started working as the Vice President for Diversity and Inclusion about five years ago. Last June, he took the position of Interim Dean of Students, only to fully take on the position earlier this month.
As Dean of Students, Kazi Joshua will strive to be an advocate and mentor for all Whitman students by bringing together communities outside the classroom.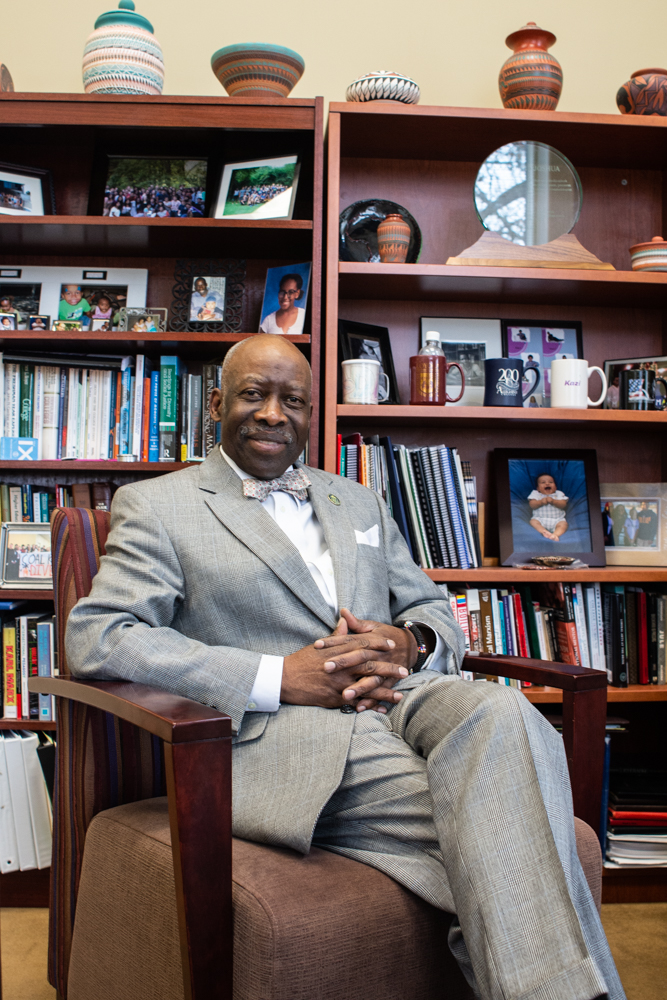 According to Joshua, there are two sides to Whitman. There is the purely academic side, which consists of student's classes, labs, homework, scheduling, etc. This all overseen by the Provost and the Dean of Faculty.
The other part of Whitman lies beyond academic affairs. This includes Greek life, intramural sports, internships, clubs, dorm life, food and health. Dean Joshua will, as his role implies, be focusing on this part of student life, where he extends a helping hand to student life outside of the classroom.
"My purpose as Dean of Students is to make the experience of Whitman students the best it can possibly be," Joshua said.
He intends to bring his experience as Vice President of Diversity and inclusion to this new role.
"The theme of diversity and inclusion and extends to all areas of Whitman," Dean Joshua said.  
Issues of diversity and inclusion consumes our campus, according to Joshua, so he will use his new position as a vehicle for equal opportunities amongst every student. Joshua will be a key player in the creation of a better campus. 
Helen Kim is the current Interim Vice President for Diversity, Equity, and Inclusion. With the transition of roles, Joshua was helpful in supporting Kim.
"Kazi has been a wonderful resource and mentor to me as I have been in the Interim position for the past six months," Kim said.
Kim will continue to build on Kazi's work of "creating and sustaining systems that allow students, staff and faculty to thrive," as Kim said.
A Dean of Students must not only be an advocate for all students, but also to oversee the various departments of Student Affairs. A Dean of Students will encourage community development, involve students in life beyond the classroom and provide leadership opportunities, all in an environment characterized by support and challenge. Kim is confident in Joshua's abilities to positively influence our campus and meet all of the roles that come with his position.
"Kazi has and will continue to do a wonderful job as VP of Student Affairs. He is well suited to this position as his passion is clearly students and student learning," Kim said.
One of Joshua's areas of focus include the improvement of total campus participation in the month leading up to school, for example Orientation and Scrambles. Joshua noticed that only about half of Whitman students are able to attend Scrambles before school. "I want to make a Scrambles-like experience available for every student at Whitman. The bonding among students is incredibly important," Joshua says.
"The hard work and commitment among Whitman students propels me and inspires me to advocate for all," Dean Joshua said. He leaves us all with these words. "Do not give in to cynicism and skepticism. Extend love towards each other and we might just have the Whitman we want."