Alumni Share Advice On Teaching In The Humanities
On Monday night, the Whitman Classics department hosted the "Symposium on Study in the Humanities as Preparation for a Career in Teaching." The department brought three graduates from varying Humanities backgrounds at Whitman, who had all since begun professional careers in Education. Each of them presented a teaching demonstration to the audience.
The goal of the event was "to show students that a career in teaching can be a joyful and intellectually engaging path," said Dana Burgess, the Department Chair, in an email preceding the event.
Bryn Carlson '20 was in attendance at the symposium.
"I'm interested in teaching as a career and it seemed like a great opportunity to gain some insights about what it can be like to pursue a job in the Education field post Whitman," said Carlson.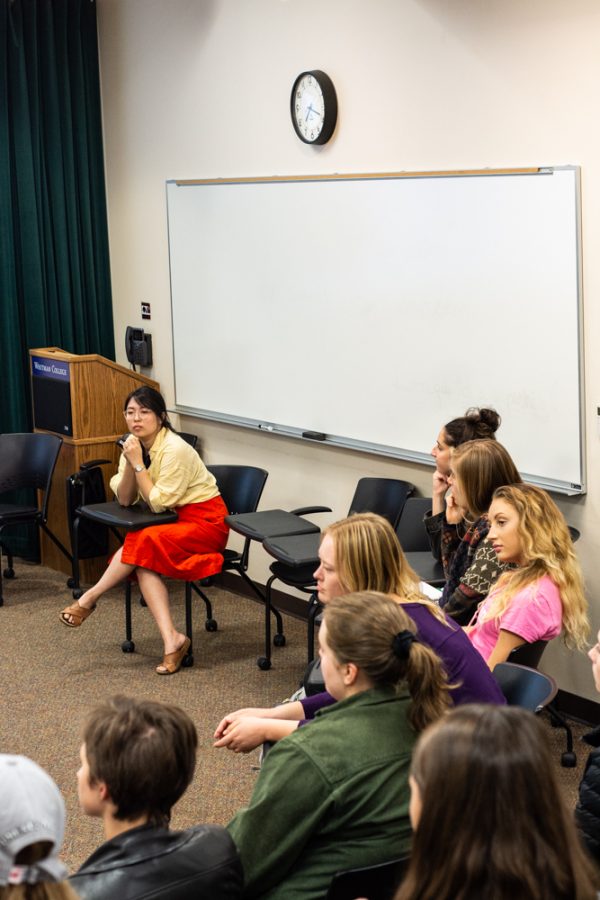 Clara Greenstein '20, co-president of stART, a volunteer teaching-through-art club here on campus, was also at the event.
"I have always done extracurricular activities that revolved around working with kids — this talk was a perfect way for me to see how I could combine my interest in education with my study of Classics at Whitman," said Greenstein.
Caitlyn Yoshina '15, is a high school English and Latin teacher. She presented using a technique called Philosophy for Children. She has used it to begin the school year with new students.
The audience was asked to analyze a painting through a list of questions. Once audience members had time to consider the painting, Yoshina asked for ideas and reasoning behind each analysis. Through this approach, the audience learned about the potential of interpreting the same 'text' in different ways, and the importance of backing up their claims with logic or evidence.
"As a teacher," said Yoshima, "what I try to think about is that I am their guide and… that this is their journey," referring to her students and her role in helping to moderate class discussions.
All three of the presenting alums brought diverse lesson plans to the symposium. Mariah Lapiroff '13, gave the audience an introduction to Latin via the method of inductive thinking. She spoke in Latin only, with a presentation that included the sentences she was saying and accompanying pictures that progressed into an unfolding story.
She said, "when I ask a question in Latin, I expect an answer in Latin," to set the tone for her lesson.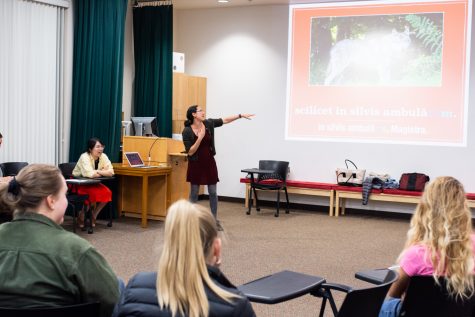 Audience members were excited, engaged and perplexed as Lapiroff showed them the subjunctive tense, saying, "si essem bestia…," or "if I were an animal…," with no explanation in English until the end of the story.
The third guest teacher was Elinor Westfold '07, a professor of English as a Second Language (ESL) at the community college level in California. Westfold used trivia questions to demonstrate the functions and structure of noun clauses. All of the presented curriculum utilized unique approaches like these, which proved to be effective on the classroom of about 20 Whitman students and faculty.
"I was really inspired by how each teaching style elicited such different classroom responses," said Greenstein. "Hearing Latin spoken aloud with silly pictures shifted my conception of how ancient languages can be taught."
The symposium ended with a Q&A session, during which, the teachers were able to discuss their careers in relation to their undergraduate experience at Whitman. All mentioned finding benefits in Whitman's academic style in their professions and graduate studies.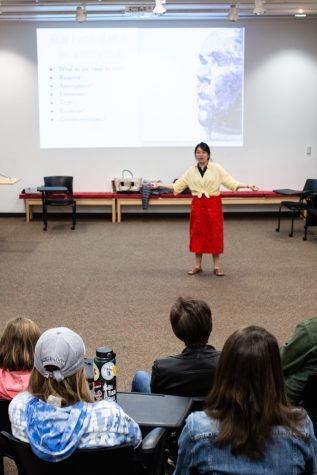 "Getting such good writing feedback at Whitman helped me a lot," Westfold said. She was an Art History major who took many Classics and English composition courses as well.
The Classics department faced department cuts last February, as the Committee of Division Chairs denied their request recommending an addition to their faculty with Professor Vandiver set to retire. However, this symposium, along with a successful summer Crossroads program in June, have shown the department to be strong even with a diminished faculty.