College Addresses Student Food Insecurity
The Food Pantry, a collaborative project of the Intercultural Center (IC) and the Office of the Dean of Students, recently opened in time for Spring Break. The resource was designed to address student food insecurity. "[It was] frequented many times over break," IC Program Advisor Jennifer Lopez said.
"I would say that Whitman is like every other college or university in the country in that we have students who are food vulnerable and that problem becomes more pronounced when the dining halls close for the breaks," said Dean of Students Daren Mooko.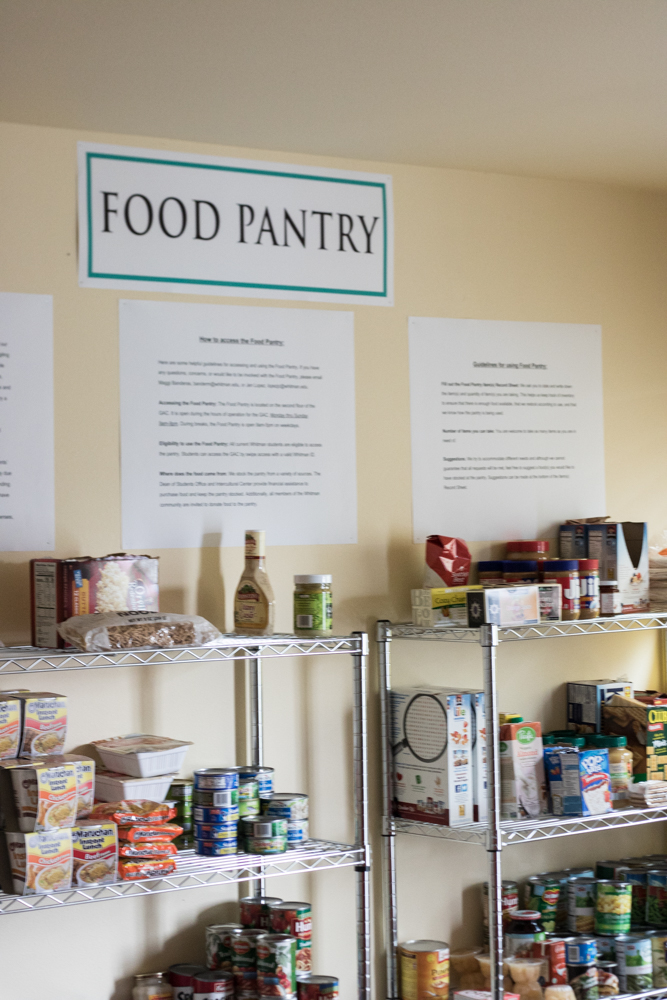 Elle Pollock
Food insecurity is rampant at colleges across the nation. The Washington Post recently published an article detailing the crisis. According to a survey by researchers at Temple University and the Wisconsin HOPE Lab, "36 percent of students at 66 surveyed colleges and universities do not get enough to eat, and a similar number lack a secure place to live."
Though we do not have statistics for how much food insecurity affects Whitman students over break, co-Director of the IC Maggi Banderas and the Dean of Students Office had identified the issue through anecdotal sources. The closure of the dining halls puts pressure on students who stay on campus over break, and even students that live off campus can run into financial restraints during the break.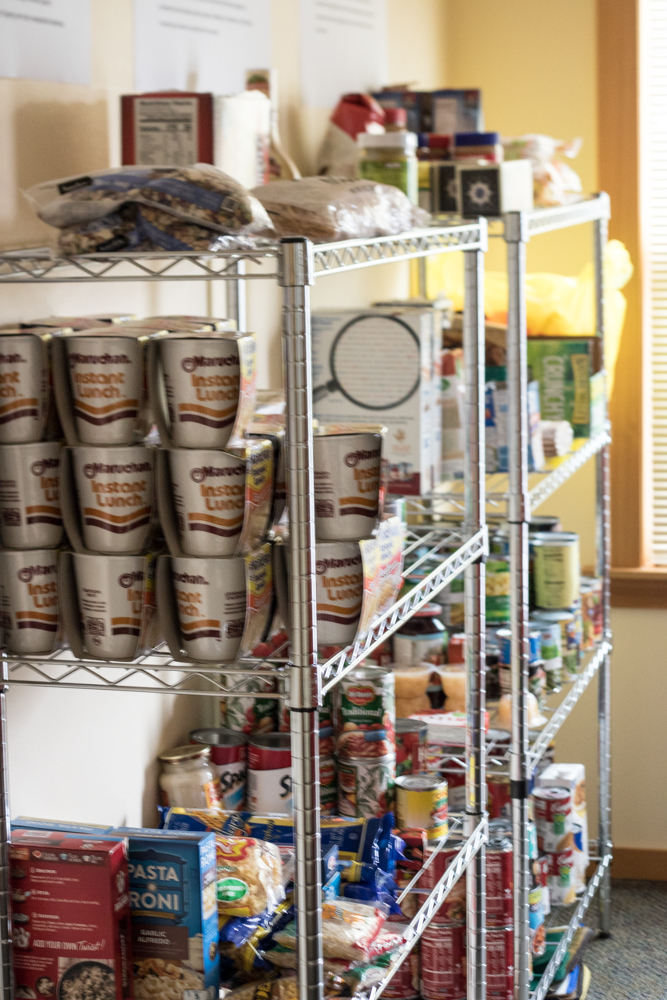 Elle Pollock
In response, Banderas reached out to  similar colleges to learn how they had been combating the issue. The idea of a food pantry open to any students over the break was decided on, and a donation drive was held to collect food. Lopez claimed that the food drive was a definitive success, particularly at Whitstock. The Dean of Students Office and the
Intercultural Center also used their funding to supplement this drive, and made sure the pantry was well stocked before break.
The pantry, located at the GAC, was open to any students over break and required only that students fill out the date and what they took. "There is also a space for food suggestions, if a student would like to see a particular food stocked," Lopez said.
According to Dean Mooko, many students utilized the service. "The food pantry will be a permanent resource for students who are food insecure over breaks. Students can come by before the start of break, during break and even after break to get food," said Lopez on the topic of the pantry's future at Whitman.