Students Organize 'Men Making Meals'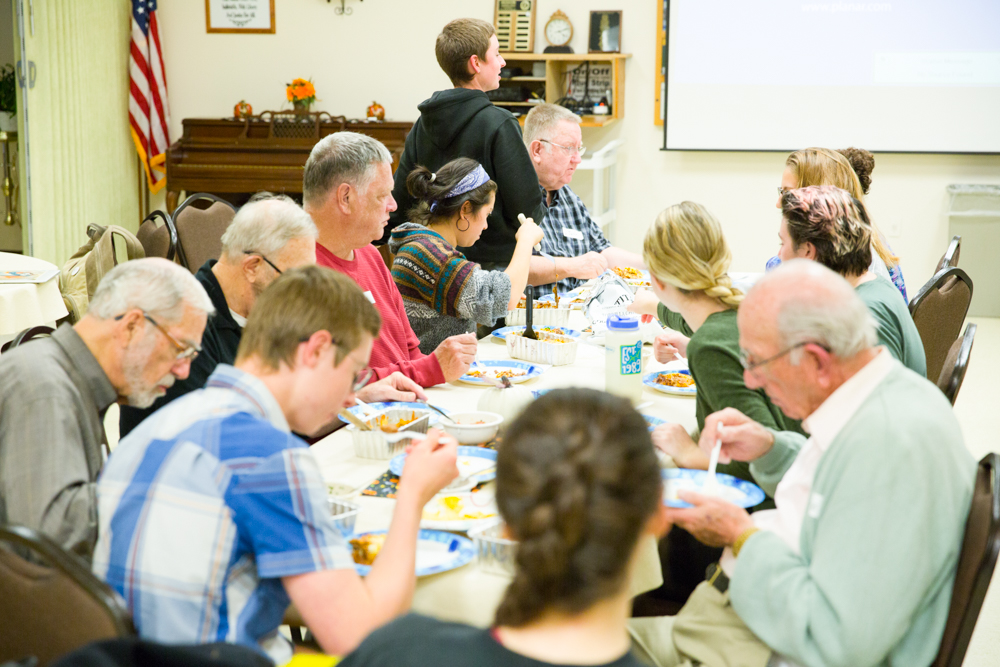 Men Making Meals, a new community service club on campus, had their first meeting this past Wednesday, Oct. 11.
In this program, eight Whitman students will be paid to work with local chefs to help senior men in Walla Walla learn important culinary skills. This program was developed to help break the wall built by gender norms through teaching men a task traditionally seen as feminine: the art of cooking. The cooking courses will start on Oct. 11, and continue through Nov. 8.
Katy Woodall, a senior at Whitman–and a key member of this organization–describes how it came to fruition,"[The] Whitman College SEC and Kathy Murray's office applied for a grant last spring … it basically entails a bunch of Whitman students–there's eight of us–going to the senior center for one class a week for five weeks."
Cathleen Beliveau, a senior at Whitman who has signed up for the course, explains why she was drawn to the program.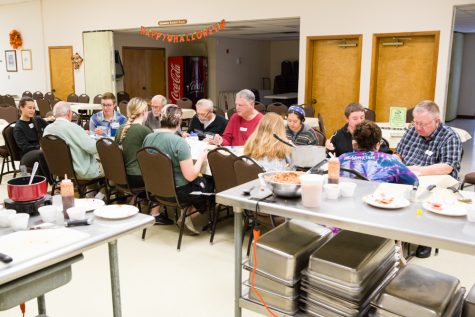 "I'm living off campus for the first time and cooking for myself for the first time, and I've really enjoyed that. When I saw the email go out I thought it was a really good opportunity."
Beliveau explains the structure of each class. "We're going to pair up in groups of four and cook the dish together. While it's cooking, we'll be teaching them lessons–this week it'll be spice pairing."
Throughout the next five weeks, the Men Making Meals team will be teaching an assortment of different skills, including the spice pairing that Beliveau mentioned, safe food handling, nutrition, freezing, smart shopping and cooking techniques. The classes will take place at the senior center in downtown Walla Walla.
"Hopefully it will empower the group of men we're interacting with to be able to cook for themselves more easily and within budget constraints," Woodall says. "The idea is that there is a generational phenomenon. Because of traditional gender roles, a lot of men that age didn't learn how to cook for themselves … It's targeted at that group because it's presumed that they need to build those skills." This program is directed at addressing an important issue that is often overlooked, and teaching practical living skills to those who might otherwise find it more difficult to be self sufficient.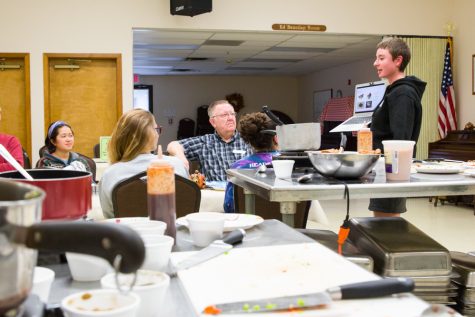 Clara Hoffman explains the merit of a club that combines fun activities like cooking with an emphasis on breaking the boundaries of the Whitman community.
"I really like cooking … it's just a really good program," Hoffman said. "I think it's good for Whitman students to understand the culture of the place that they call home."
Beliveau spoke about how easy it can be to settle in comfortably within the confines of Whitman campus without interacting with those that live in the same town. "We're isolated in so many ways–age wise, economically, in terms of education level–I think that it's easy to forget that there's a wide range of experiences out there," Beliveau says.
For those with an interest in cooking and making a difference in the Walla Walla community, Men Making Meals is a great place to start. "I've been wanting to get out into the community," Beliveau said. "I'm looking forward to talking to people with different stories."