Walla Walla: A One Hospital Town
On July 24, 2017, Walla Walla General Hospital (WWGH) officially closed its doors, leaving St. Mary's Providence Hospital the only acute care facility in the Walla Walla Valley. Officials say the decision came after they encountered unanticipated regulatory changes.
Prior to the closure of WWGH, Adventist Health Group, the conglomerate that had operated the hospital since, had anticipated consolidating membership to St. Mary's, but in mid-July the group announced the deal was off. "Adventist Health received word that unexpected regulatory challenges have arisen which could linger for an undetermined duration of time and could ultimately prohibit the anticipated transfer of membership," Adventist Health spokeswoman, Judy Leach said in a press release.
"Adventist Health has invested more than $68 million into Walla Walla General Hospital during recent years in the hopes of securing its future as a healthcare resource in Walla Walla," Joyce Newmeyer, President of Adventist Health Pacific Northwest Region and Board Chair of the Walla Walla General Hospital said. According to Leach, the transfer to Providence would have included facility upgrades, new services and new partnerships in the valley that could have made the hospital more solvent.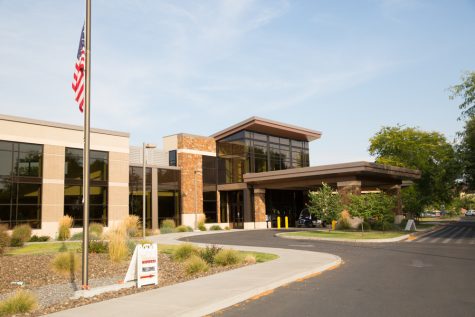 Founded in 1899, Walla Walla General Hospital, originally located in the building that is now Whitman College's North Hall, had been serving the community for nearly 120 years.
The closure follows a nationwide trend of rural healthcare facilities going belly-up, leaving what some analysts are calling 'medical deserts' in their wake – especially in states that refused Medicaid expansion packages in 2012. On average, rural hospitals in states like Washington – that did accept the expansion as part of the ACA – are operating at higher margins. But according to a 2017 study conducted by the Chartis Center for Rural Health, roughly 80 rural hospitals have closed their doors since 2010, and 673 more rural hospitals are vulnerable to closure. The same study cited Washington State's rural health vulnerability at 31 percent. Rural health providers often serve poorer, older and sicker patients than their urban counterparts, making them invaluable to their communities. Walla Walla General was one of three federally-designated Rural Healthcare Clinics in Walla Walla County.
"The national healthcare picture is a rapidly-changing and rapidly-moving dynamic," Paul McLain, physician at the SOS Health Clinic in Walla Walla, said in an email to The Wire. He noted that analysts expect reimbursements from third party payers – including federally sponsored Medicare programs, commercial insurance and state-funded coverage – to decline in the next decade. Currently, over 600,000 Washingtonians receive coverage through Medicaid.
"At the same time, the country's citizens want more coverage and more services, [and] that puts the tension square on the shoulders of the healthcare industry [to] come up with more and get paid less," McLain said. "I do believe that considerations such as these were involved in the decision by Adventist Health to close WWGH."
Kathleen Obenland, Director of Communications and External Affairs at Providence St. Mary Medical Center, told the Union Bulletin in July that the closure of WWGH was a "community tragedy." According to regional labor economist Asja Suljic, in 2016 health care and social assistance accounted for 16.1 percent of employment and $206 million in income in Walla Walla County.
"The decreased level of reimbursement that's been happening [is] getting now to the point where without volume you really can't keep a positive operating margin," Susan Blackburn, Chief Administrative Officer at Providence St. Mary's said in an interview with The Wire. "There are certain hospitals that are struggling with that."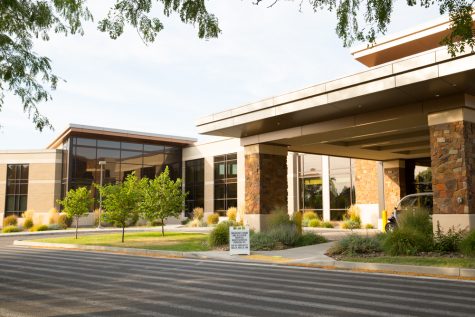 Blackburn told The Wire that August was busier than usual for the hospital. "Volume has definitely gone up," Blackburn said, resulting in increased wait times in Providence's emergency department. "There have been some wait times in the emergency department that have been frustrating to patients," Blackburn  said, "but that may have happened before the closure of the General." To accommodate for the increased volume, the emergency facility has increased the number of beds in their treatment rooms and transferred their family medicine unit to Adventist Health's campus. They have also on-boarded ten physicians who practiced at WWGH.
McLain estimates Providence will have to absorb about 30 percent more of the community's healthcare needs – an increase which will affect ER and clinic visits, OR times, lab and x-ray needs and more. Obenland hopes that the increased volume at Providence will help make the hospital more sustainable.
For  severe traumas, St. Mary's often transfers its patients to Harborview Medical Center in Seattle, using the air ambulance service Life Flight. Providence St Mary's, a non-profit operation, owns a 25 percent stake in Life Flight, whose base cost for a trip is $16,817. Air ambulances are typically not covered by commercial insurers, stretching the pockets of companies like Life Flight whose low reimbursement rates from programs like Medicaid make it difficult to break even without increasing the volume of patients they serve.
Students at Whitman College are unlikely to see major changes in their health care services. Hailey Powers, YWCA Sexual Assault Victims Advocate, said that the only real change her clients may experience is a longer wait time in the emergency department. "Sitting in a waiting room isn't going to make a huge difference [to a forensic exam]," Powers said.
Whitman College's physician shadowing program has been put on a temporary suspension; however, students are still able to shadow at other locations in the hospital, just not at Providence. "We've been asked to put our shadowing program on hold until spring, so we're doing that," said Kimberly Mueller, Director of Health Professions Advising at Whitman College. "And then we're making a few changes behind the scenes."
Meanwhile, senate leaders proposed three last-ditch healthcare reform bills on Sept. 13, which they hope to push through congress before it recesses on Oct. 1. "There are a lot of changes and there is a lot of uncertainty, even as Congress wrestles with payment plans which will lead the nation's insurers and other third-party payers," McLain said. "This is a tough environment in which to do the business of healthcare."