LLC Manager Devon Wootten Running for City Council
Language Learning Center Manager and Encounters professor Devon Wootten is running for Walla Walla City Council.
Wootten has lived in Walla Walla for six years and has noticed a change in the town even in this short time.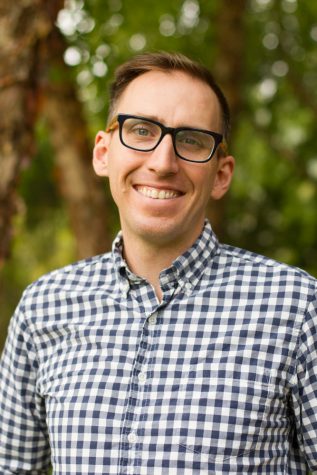 "I think we face new issues that are tied to the growth of tourism," Wootten said. "We have this amazing economic engine of tourism, and it's not going to stop. But we have to remember that the people who live and work here need to be the beneficiaries of this economic engine."
The latest presidential election compelled Wootten to become more engaged with local politics. "I love a good Facebook rant," Wootten said, "but after November, I wanted to funnel that energy into something that actually felt like it made a difference." After attending a few City Council meetings, Wootten understood the process to be tedious and bureaucratic, but also extremely important.
Wootten sees the City Council as a conduit. Citizens talk to City Council members about any concerns they may have, and City Council members explain to citizens the projects going on in the county. The Council, to Wootten, provides broad directional guidance based on conversations its members have with the community. "It's synthesizing the interests from a large group of people into something that can actually work, something that can be put into action," Wootten said.
City Council candidates often run unopposed. This year, there is a level of enthusiasm that is not always experienced at the local level. For City Council Position three, the position Wootten is running for, primaries had to be held. This was also the case for City Council Position one. Three positions out of seven have to be filled this year.
For Whitman students feeling disenchanted about the recent presidential election, Wootten recommends registering to vote in Walla Walla County.
"If you're passionate about local politics from where you're from, stay registered there. But your voice means a lot here," Wootten said. "Your vote means a lot here, in a way that it might not elsewhere, both ideologically and from a perspective of population."
ASWC President AnnaMarie McCorvie agrees. "We're not in a national election cycle right now, so it's more important to think about Walla Walla. You live here, and things going on here will affect you."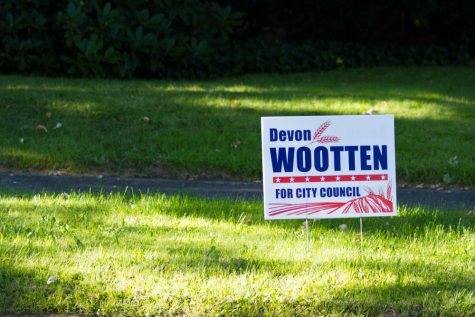 Last year, Wootten approached ASWC with a project to put voter registration forms in the first-year orientation packets.
Both ASWC and Wootten are passionate about voting in Walla Walla County. The ASWC booth at the activities fair featured a collection box and free postage to anyone who wanted to drop off their forms. They also put a box in the mail-room that McCorvie picks up and delivers to the county building.
"It is ironic, maybe, that Wootten is the one to approach us with this project," McCorvie said. "But I think his desire to run for City Council and have students vote in Walla Walla come from the same place, a good place."
Whitman students tend to be politically engaged, but often times that engagement takes place after an event has already been planned. "It would be really cool to see Whitman students getting involved in the front end of things," McCorvie said.
Wootten agrees, stressing that anyone can run for City Council. "If we're serious about the local as an institution, if we're serious about place as a plank of what we are at Whitman, if we're serious about community engagement, I can think of very few things more powerful than being involved in local politics at the most basic level," Wootten said. "Anyone can run for City Council. Students can run for City Council. It costs 48 dollars to file."