Philosophy Professor Hired
In January 2018, Whitman will be receiving a new philosophy professor. Wenqing Zhao was among four candidates that traveled to Whitman to give teaching demonstrations and research presentations, and among about 80 of the original applicants. In the length of one academic year, a committee of professors and students made the decision to add Wenqing Zhao to Whitman's philosophy department.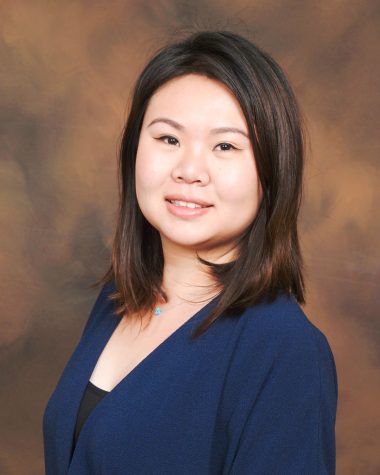 The search for a new professor was approved in May of 2016, and the process began in September of the same year. One of the main reasons the philosophy faculty was looking to expand their department was to include more diverse branches of philosophy. "None of us in the department have anything that really works from outside the Western canon, so this was our way of getting really important new voices in," said Michelle Jenkins, philosophy professor at Whitman and head of the hiring committee. "We put out a job advertisement, and that's what we said. We said you need to have a specialization in ethics outside the Western tradition." As for the people who made this search possible, "There were a couple of different people who donated some money for something called a Pigott Allen professorship in ethics."
While many of the candidates for the teaching position met this criterion, students were brought into the hiring process to provide their input. "We had a group of about 15 students participate in the teaching demonstration, and then a group of eight students who also went to the research presentation … and had lunch with the candidates," Jenkins said. Gillian Gray ('17) was a part of the student committee.
"There were four candidates that came to campus," she said, "and we basically went to a research presentation and a teaching demonstration for each of the candidates."
As for the new professor, Wenqing Zhao, many of the students and professors were very impressed. "Each of the candidates we were sort of mixed on–the student group–and all of them were so qualified," Gray said, "but Wenqing in my opinion was perfect. Unanimously we all agreed that she was the best choice."
One of the students' main concerns were whether or not the new professor would be able to make themselves accessible. "One of the main benefits of having a liberal arts education is being able to work one on one with professors, and so I really wanted to find a candidate who is committed to mentorship," Gray said. "Wenqing was such a standout; she very obviously cared about the students." Flora Sheppard ('16) was also pleased with Zhao's approachability: "People were really struck by her ability to connect with students." Whitman students and staff are very clearly impressed with Wenqing, and Wenqing expresses a similar sentiment. "I had a lot of fun during my campus visit. I really enjoyed every single minute with the students and faculties. On my plane back home, I was still thinking about some of the conversations that I had."
With this expansion of Whitman's philosophy department, students will have more opportunities to explore the field because the new professor will be introducing Whitman to many different and new philosophical facets. "She'll bring a non-Western perspective, particularly that of Confucian moral philosophy, bioethics, metaphysics. Not only the philosophy department, but Whitman in general doesn't have a position like this," Sheppard said. Zhao will be bringing a lot more diversity to Whitman's academics that will make philosophy a much more approachable subject. "She does Confucian philosophy and bioethics and philosophy of gender, and that's a group of things that attract many students," Gray said. Zhao's new teaching position will act as a bridge between Western and non-Western philosophies.
"My goal as a comparative philosopher," said Zhao, "is to advance cross-cultural reflection and to create a passion among people for learning from, not just about, other traditions on different forms of good human life."