The push for more gender inclusive bathrooms at Whitman
This time next year, more bathrooms around the Whitman campus could be added or converted to be gender inclusive.
ASWC President Arthur Shemitz, Associate Dean of Students Juli Dunn and other members of the Whitman community are pushing for more gender inclusive bathrooms on campus, public restrooms that people of any gender or gender identity can use.
Shemitz would like to see a commitment from the college to add or convert a bathroom every year.
"I understand that the college is going through fiscal challenges, but it would be a really great commitment and in only a few years we could get to the point where we have a gender inclusive bathroom in every building," Shemitz said.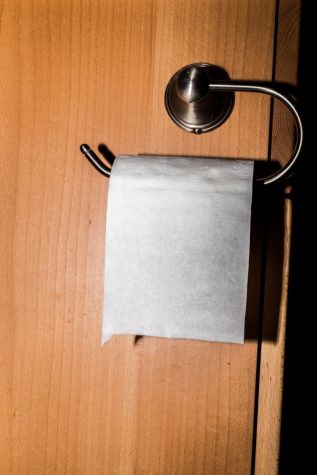 Last year, Dunn conducted an audit determining which buildings on campus had gender inclusive bathrooms. Academic buildings were found to have a disproportionately low number, the science building and Olin having none at all. The college's maps were updated last summer with the information gathered from the audit and can be found on the back of the College Planner/Handbook. 
Dunn is working with Communications to make sure there are clear signs indicating the bathrooms that are already gender inclusive bathrooms.
One problem is the accessibility of these existing bathrooms. While there is one in the Reid Campus Center, the bathroom is in a meeting room. If there is a meeting taking place, or the room is locked, the bathroom is inaccessible.  
"Whitman should be a place where everyone feels welcome," Dunn said. "If you feel isolated or excluded for one of your most basic needs, I think it would be difficult to feel welcome anywhere on campus."
In December of 2016, the Washington State House of Representatives pre-filed a bill that would limit transgender people's access to gender-segregated facilities, such as public restrooms. If passed, it would block transgender people from using facilities corresponding to their gender, unless they have had genital surgery. With the possibility of legislators writing discrimination into state law, it makes a commitment from the college even more significant.
Susanne Beechey, the director of the Gender Studies Department at Whitman College, believes that gender inclusive bathrooms are one way the college can enact its commitment to equity, inclusion and access for all gender identities.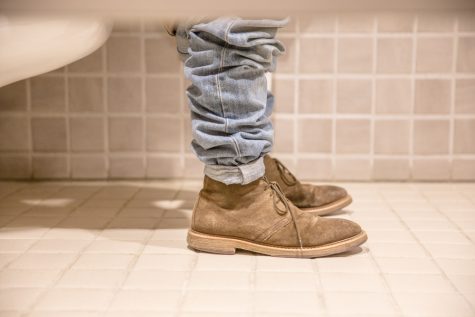 Photo by Tywen Kelly. 
"Having a safe and comfortable place to pee is a basic prerequisite for an equitable learning environment," Beechey said.
According to the 2015 U.S. Transgender Survey, 59 percent of transgender people avoided bathrooms in the last year because they feared confrontations in public restrooms at work, school or other places.
For Shemitz, the issue is both one of gender inclusivity and accessibility. "When we're talking about bathrooms, one of the major issues that has swept the nation in recent years is thinking about access to bathrooms for people who are transgender and gender nonconforming, but we also can't forget the fact that a lot of bathrooms are really difficult to access for people with various disabilities and mobility challenges," said Shemitz.
Gender inclusive restrooms are typically single stall spaces, which are also easier for people who need to be accompanied in the restroom, parents with small children and people with disabilities who may need more space to navigate a wheelchair.
A project to renovate bathrooms and change how they look at Whitman has the opportunity to address dual civil rights issues; it is both a gender civil rights issue and a disability civil rights issue.