Whitman Discusses Immigration Policies
On Monday Oct. 26, Wendy Hernandez, a local immigration lawyer, came to talk to the Borders as Methods group on campus. With Associate Dean for Intercultural Affairs and Chief Diversity Officer Kazi Joshua acting as facilitator, an hour-long discussion on immigration was held. With this election containing some of the most polarizing and unpopular nominees in history, their stances on immigration were analyzed by the impact they would have locally.
Hernandez is not as concerned as many residents in the Hispanic community who fear deportation. She doesn't believe that significant immigration reform will occur under the next president.
"On the one hand, I'm [probably not] as panicked as most people who think about this stuff because I think, well, no matter whose been in power we haven't really had any significant changes in immigration law since 2001," Hernandez said.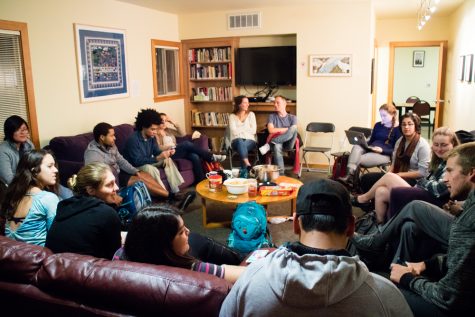 Trump and Clinton have taken oppositional approaches to immigration in this election. Trump has infamously called for a wall on the border between the United States and Mexico and for mass deportations. Meanwhile, Clinton has called for immigration reform including immigrant protection from deportation and cleared paths to citizenship.
Hernandez claims that the president doesn't have as much power to change immigration as the public is led to believe.
"The president really doesn't have a whole lot to do with immigration. I mean, if they [had followed through on] their campaign promises we would have had immigration reform years ago. There have been pro immigration reform presidents, it hasn't happened," Hernandez said.
According to Hernandez, there is currently a lot of fear surrounding the current election and immigration status for the Hispanic community of Walla Walla if Trump becomes President.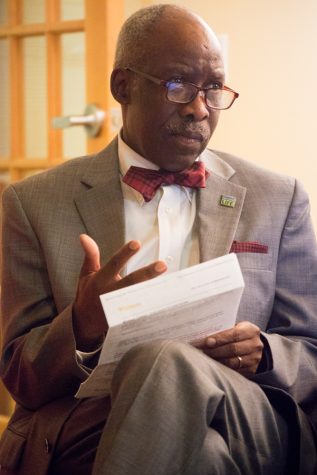 "In Walla Walla right now, in the Hispanic community, I think it's safe for me to say that there is a lot of fear. People are really nervous…I kinda don't think it's quite as bad as it sounds. But I understand the fear. It's for real," Hernandez said.
Junior Cassandra Otero is currently interning at Hernandez's downtown Walla Walla office.
"The idea was just to get some community leaders to talk about diverse perspectives about the situation in Walla Walla and the national situation, but like I work with Wendy [and] I thought just concentrating on her narrative and her experiences…turned out really well," Otero said.
Joshua gave closing statements about the state of immigration in the United States. He viewed immigration as the closing of the American heart.
"I see it as the closing of the American heart. If you turn away children who are most likely going to die…we've closed our hearts. And it really speaks to what kind of a nation we're becoming. What becomes of a nation that turns its back on children? And is there ever a way as a nation to recover from that?" Joshua said.