Anderson and Fox to Fill Vacant ASWC Senate Seats
Sophomore Paris Fox and senior Jack Anderson will fill the two vacant seats in the Associated Students of Whitman College (ASWC) senate. Last week a special election was held to determine who would become the new sophomore and senior senators, and the results of the special election were released this past Saturday.
Looking forward to the upcoming year, Fox discussed some of her plans for her time as an ASWC senator. One of her plans is to build more connections between Whitman and the larger Walla Walla community, so students will feel a closer bond with the surrounding community.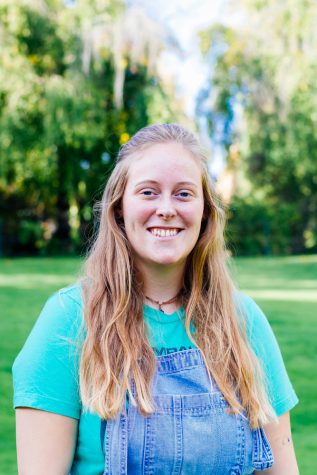 "I would like to foster more community interaction between Walla Walla and Whitman and have professionals come in from the community and talk to us about different things. I think Walla Walla is a great place and is often underrated," Fox said.
She also stressed the importance of addressing sexual assault on campus, as well as the divide between Greek and non-Greek students and the relationship between the two.
"I think that as far as sexual assault prevention and resources [goes]…[it] feels like there is a divide between the Greek community and the non-Greek community because Greeks are organized…and it is easy to get information out to them through liaisons and through [their] SVP (Sexual Violence Prevention) representatives. But for our non-Greek students it might be a less obvious pathway to resources," Fox said. "I think fostering more community between Greek and non-Greek affiliated students and somehow creat[ing] very clear pathways to resources that students need is important."
She also discussed plans related to sexual assault in regards to  Title IX and her hopes to continue to refine the reporting system.
"I would like to get involved and help make…Title IX [and] Sexual Assault Prevention programs the best that [they] can be," she said.
Anderson also touched on these issues in his platform for the senate race. He hopes that during his tenure as a ASWC senator he can continue conversations about sexual assault and unify Greek and non-Greek students into a whole community. He did not develop his stance much further, however.
"By the end of the year, I'm hopeful that we will continue in our efforts to make the school more sustainable, free from sexual violence, while opening more outlets for more expression on campus," said Anderson in an email to The Whitman Wire.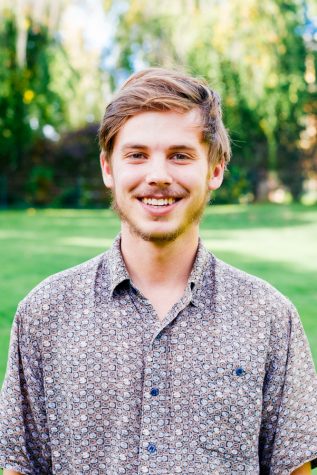 In his campaign video, Anderson elaborated more on his ideas to create more outlets for creative expression.
"It will be my mission to have [important] conversations and connect the campus into an interconnected whole. A good place to start for improving student engagement within the campus is to provide additional avenues for artistic performance and creative expression to play a greater role in how students experience student life," Anderson said in his video.
This past Sunday was the first senate meeting of the new school year, and was the first chance for both of these new senators to interact with ASWC. After this meeting, Fox mentioned that she looks forward to the chance to interact with more people on campus and to be more knowledgeable about events happening around campus.
"I would like to see the inner workings of ASWC and things that are happening at Whitman [during] my time here," Fox said. "Also, I am excited to get to know everyone…and to talk to the sophomore class and fellow students about change happening at Whitman and what they would like to be changed."