Greedy uncle lands dream job in Alumni Fundraising
CJ Fritz, Soggy Broccoli
January 28, 2019
On Monday morning, Whitman College proudly announced the addition of a new member to its ranks of faculty. Lenny Andrews, local greedy uncle, was added to the renowned staff at Alumni Fundraising.
According to Andrews, working at Alumni Fundraising has always been a dream of his. "Growing up, I always dreamed of taking money from people. I looked up to the greats like Ponzi and Madoff my whole life," says Andrews.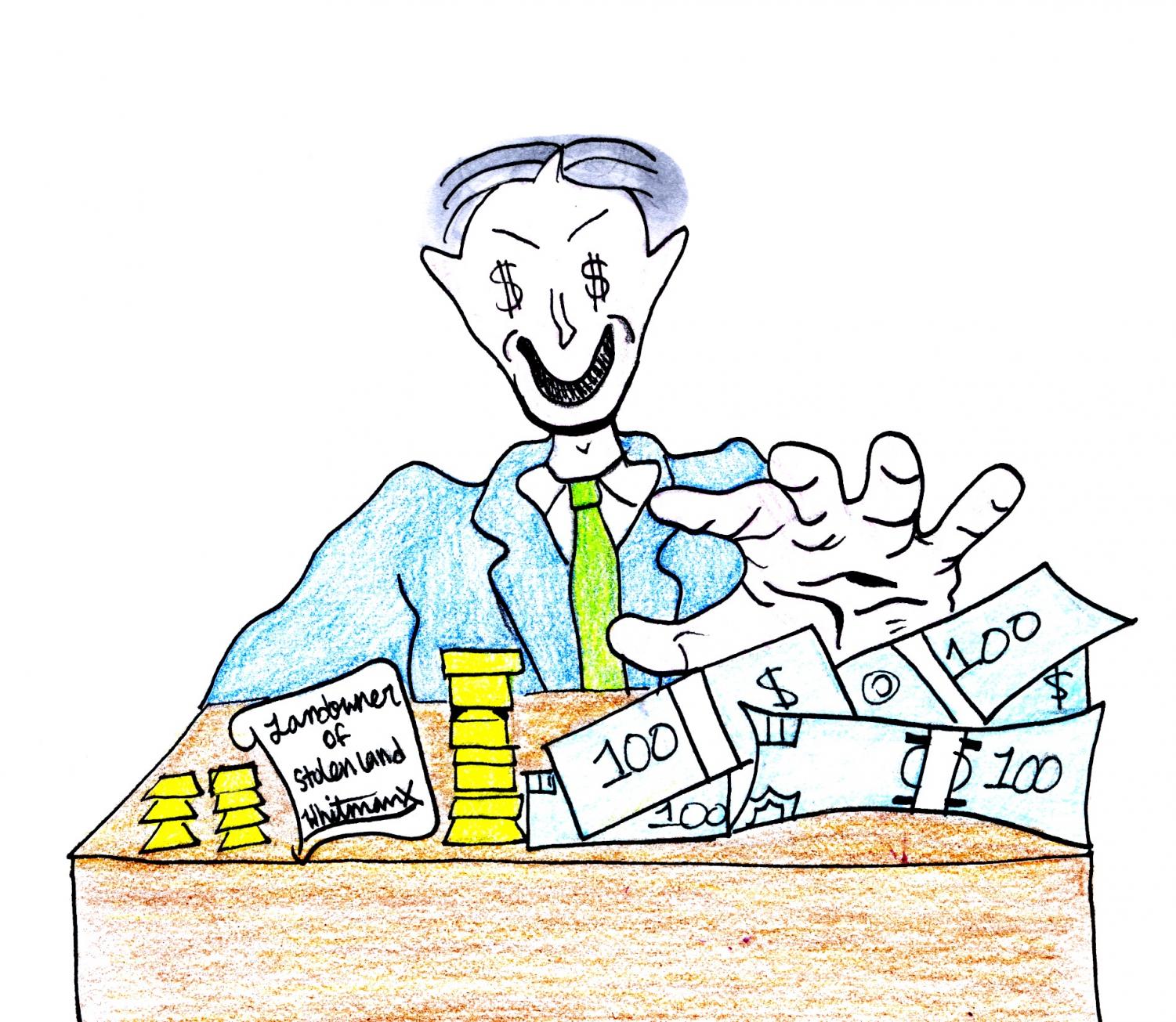 But rather than pursuing a life of nationwide fraud, Andrews chose a life better suited to his family. "We love Walla Walla. It's quiet and beautiful, and Whitman is a perfect outlet for my money-grubbing tendencies," said Andrews.
Since joining Alumni Fundraising on Monday, Andrews has already successfully swindled $10,000 from Whitman alumni, a Whitman College record. His meteoric rise in the Alumni Fundraising department has even caught the eye of President Kathy Murray.
"Someone like Lenny is vital to the college's day-to-day function. I've always wanted a swimming pool inside my house, and Lenny is making that dream into a reality for me. If he keeps up the good work, he has a bright future in college administrating," said Murray.
Andrews' nephew, Carl, knew that Andrews would find his feet quickly in his new role. "Uncle Lenny was born for this job. I was just hoping that this job would make him stop stealing my money, but I guess that was just wishful thinking," said Carl.
President Murray has lauded Andrews, but she understands that he is now a hot commodity. "We know Wall Street is making him offers, but when you find love like we have with Lenny — something so easy and pure — you don't let it go. You squeeze every last penny out of it," said Murray.