Kathlee Morray's Fighting Ring Finally Shut Down
After a multiple-year FBI investigation, concrete evidence of Kathlee Morray's infamous student-fighting ring arose last Tuesday, causing the ring to finally shut down. FBI agent July Dunn, who worked undercover within Morray's inner circle since her time at Whitman began, cracked the case after stumbling upon Morray's personal social media account.
"Morray pitted many student groups against each other: Greek vs. Independent, athletes vs. non-athletes, science majors vs non-science majors, etc … She used the results to really dictate where school funds would go," Donn said. Donn uncovered evidence on a Twitter account called @KATHYMONEY, which tweeted last week "STUDENTS WHO STUDY ABROAD NEED TO LEARN TO FIGHT LOL NO MORE SCHOLARSHIPS 4 THEM", and was tracked back to Morray's Blackberry.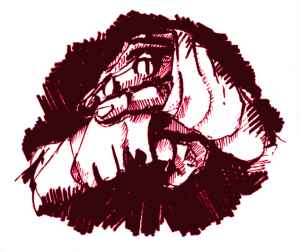 Fights occurred in the Memorial Building clock tower, where the bell was frequently used as a weapon in the fights. Suspicions were raised two years ago when a large blood stain was found on the bell, but Morray shut down the internal investigation.
Multiple professors across campus are now being investigated for their connection to the ring. Advisors suggested the ring to students during registration, forcibly advertising SSRA-001 Intro to Boxing, which turned out to be Morray's ring.
Evolutionary Biology professor Charlie Darwin said, "Of course I was sending my advisees into the ring. Survival of the fittest."
Morray released a statement on her Twitter last night which read, "I will never do that again, but please register for my class SSRA-002 Advanced Boxing next fall. We are gonna learn a lot."