Nate Silver To Be Burned At Stake For Incorrect Election Predictions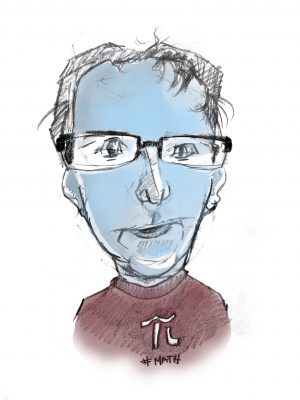 Statistician Nate Silver up until recently had an unbeatable record calling elections. During the Year of Dumpster Fire (2016), Silver's page became a haven for those not wanting the Literal Orange Peel to enter the highest office in the land. Silver's blog, best known as FiveThirtyEight, called both the controversial Whitman mascot change and that you'd be drinking orange juice most frequently in May nearly ten years prior to this past year of politics–lulling loyal followers into a false sense of security.
When it was discovered that Silver was just as dumbfounded as the rest of us when it came to the results of the 2016 election, many paused. Some residents of D.C. considered their pitchforks in the firelight, while others considered their draughts of alcohol with just as much sadness in their hearts as alcohol in their blood. The first group of residents won out in the end, convincing their fellow Americans to rise up and charge into the night, looking for the ever-elusive statistician.
Found in his self-proclaimed "Statistics Bunker," Silver reportedly only said, 'I knew this would happen,' in a characteristically obnoxious smart-guy voice. The crowd, reenergized by Silver's snarkiness, nabbed him.
At press time, The Wire reporters could not find where Silver is being hidden. All we could get out of the crowd was a passionate 'Burn him!'  We continue to fear for this statistician, and are working to ensure he lives to call an election incorrectly another day.