The return of debate
Whitman's award-winning debate team is officially back in person.
The debate team has already participated in one tournament this semester, and for returning team members, the shift back to partially in-person competition is long overdue. While tournaments themselves are still being held virtually, the team has been able to gather in Olin Hall to meet and strategize with their teammates in person.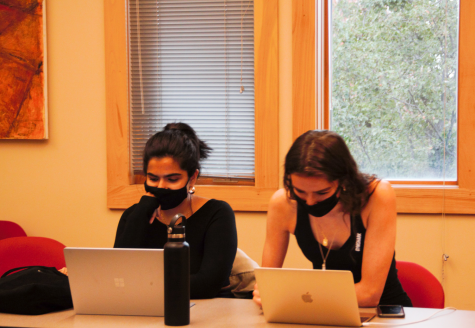 "Last year, all of our meetings were online, so I did every tournament by myself in a room on a computer screen, which was… really interesting," junior Ilse Spiropoulos, this year's debate team president, said. "But it's super exciting to be back partially in person this year, and be able to attend tournaments with people around you who are all working on the same goals."
While Spiropoulos and other upperclassmen debaters see this semester as a partial return to the Whitman debate experience they knew from prior to the pandemic, for first-year and sophomore team members, this is their first taste of anything other than virtual debate since high school.
"When I was in high school, I had a very small team with one coach that couldn't really make enough time to support the team," sophomore Jas Liu said. 
This is Liu's second semester with the debate team, and the combination of passionate coaches, a larger team and the ability to work closely with their competition partner without the burden of Zoom or masks has made for a strange but ultimately rewarding semester.
For first-year Kyle Mathy, the most significant challenge posed by Whitman's debate landscape is the style of debate the team employs.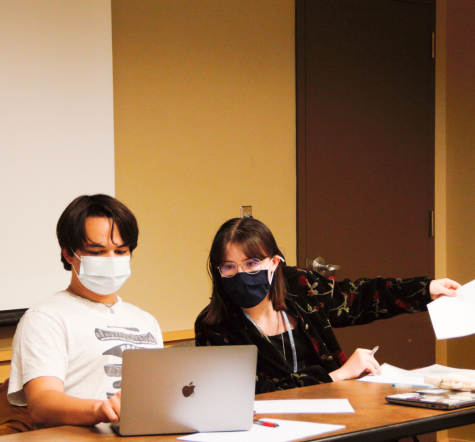 "The type of debate that I do now is nothing like what I did before, and so they've been really good at helping me transition," Mathy said.
That being said, the changes forced upon the debate realm by the pandemic have also had some positive impacts that are worth preserving. For Spiropoulos, debating in a primarily online format opened a number of doors that made competing more accessible.
"Being able to type our flows in prep was huge and made my life much more accessible," Spiropoulos said. "I have several disabilities that I struggle to navigate with in debate. Whitman debate has always been great about helping me have accommodations, but watching the debate community in general deal with that has been really exciting, because it's like action is hopefully finally happening."
As president, Spiropoulos also wants to make sure the Whitman community knows that the team is open to new members, even those with limited experience.
However smoothly this semester may be unfolding, the hybrid format of tournaments still prevents the debate team from pulling in the same level of community engagement as Whitman's other competitive teams. Liu hopes that in the future, having spectators becomes a more viable option.
"We're loud, and we wake up at ungodly hours to participate in tournaments, but it would be nice to have people spectate and watch what's happening, because I think we're doing great things in the debate community," Liu said.