Sophomores take on a Walla Walla summer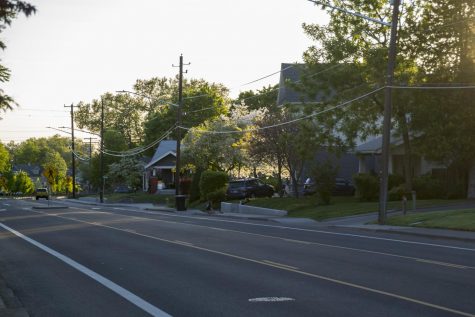 As the spring semester comes to an end, some students aren't quite ready to leave. For three sophomores, summer is an opportunity to make up for time lost to the pandemic. 
Eila Chin spent the fall semester at home in Redding, California. She took classes at another school and gardened in her spare time. Although she enjoyed her experience, she came to miss the Whitman community: "I think not being here in the fall maybe subconsciously influenced my decision to stay."
Last spring, Chin had lined up an opportunity to do research in Walla Walla, but it was canceled due to a lack of funding. She chose, instead, to return home, but a summer in Walla Walla never left her mind. 
"I knew I would come back if Whitman was in person because I didn't want to take too long of an absence academically," Chin said. 
After spending her spring semester on campus, Chin has garnered the opportunity to do field research in Wallula Gap. She will be studying grasslands and invasive species. She's excited to be located in Walla Walla over the summer.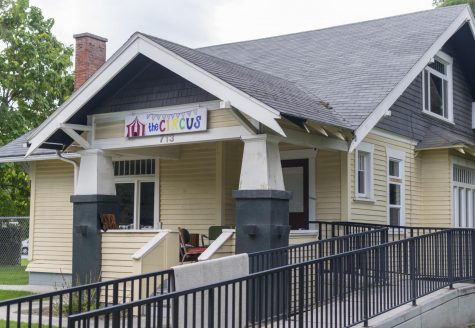 "Whitman has been a place of growth for me, it's given me a lot personally and I want to give back, but in order to do that I need to know it first," Chin said. "One of my goals actually is to learn all of the local plants and fungi of Eastern Washington," Chin said. 
The sophomore also credits her future housemates as motivation to stay this summer. "My friends have helped me stay grounded, and knowing that I have a support system if I need it," she said. 
Immersed in work that she's passionate about and living alongside friends is exactly what Chin was hoping for, but she's also excited to spend quality time with herself. 
"I'll be in the wheatfields for some sunrises and sunsets," Chin said. 
First-semester sophomore Gabi Marshall craves her own space as well. Marshall took the fall semester off and worked as a full-time nanny. She told The Wire that the experience of reentering academic spaces produced a mixture of emotions. 
"I came back and it's been a lot, but I'm staying," Marshall said. 
While she was away from Whitman, Marshall had the time to pay attention to herself. "I liked my job nannying, I learned so much about myself and taking care of other beings, and taking the time to slow down — with kids you have to," she said. 
Although Marshall discovered parts of herself during her time off, she realized that her home environment wasn't the best place for her to explore her interests. She used the time to take a break and again perspective, but felt ready do return to campus and settle in here. 
This semester has been eye-opening for her and she realizes that spending a summer in Walla Walla makes the most sense. "I've been able to create my own little things this semester and I want to stay and do this is in a non-academic space," Marshall said. 
Taking classes during the pandemic has proven exhausting, and she is looking forward to learning and reading on her own accord this summer. "I leave school a lot of times feeling like an empty shell, I'm left feeling like it takes so much more than it gives me," Marshall said. 
She also wants to get an internship to work at the organic garden. Prioritizing the pace at which she absorbs information has proven key for her and she credits both her nannying job and her newfound love of herbalism as motivations to slow down and pay attention. "With school, we're so used to taking it in and then producing, but with herbalism, you have to slow down and learn these histories and even challenge your worldview," Marshall said. 
Focusing on pace proves important for second-year Sydney London who spent her fall semester doing remote classes from her bedroom in Houston. "Being at home was not mentally sustainable for me, and I love my family and hometown, but I needed a break, a change of pace — being at home is monotonous," London said.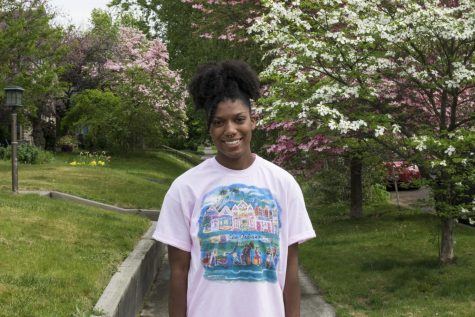 This semester has been fulfilling for her through her job with the Office of Communications.
"Right now it's yield season, so they know what colleges they've gotten into, so now it's our job to create content suited to make them want to come here," London said. And after a semester of promoting Whitman, London has realized her own desire to stay but needed to secure her job for the summer before making a decision. 
"Now I can be working, and living with my best friends, why would I not take that over sitting in my room?" London said. 
The sophomore is sick of feeling uprooted and needs to settle down for the next few years. 
"I'm ready to be where I'm at for a long period of time and, at least for right now, that's here, and that's really nice to know," London said.
Although London is looking forward to the independence and freedom that living away from home offers, she is most excited about the people that she'll have the opportunity to be around. Ten months away from friends proved to be a great loss of time.
"It's not really about going out and doing things that much, it's really just about being with those people I miss," London said.