Seniors prepare for post-graduate life
Although it has been a demanding and at times disheartening semester, seniors are prepared with exciting next steps for after graduation. Some may travel, some will go home, some are applying for jobs or grad schools, but regardless of their specific plans, seniors are exiting a year of stress and discouragement, and they are taking opportunities for normal practices regarding graduation. 
Senior Jay Tyson hopes to continue their education after graduating.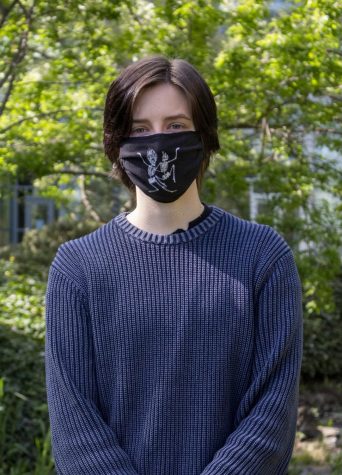 "I'm graduating in December. So, there will be an awkward semester-long gap that is still a mystery, but I'm hoping to get into grad school to continue studying theatrical design," Tyson said. 
Senior Grace Sanwald has secured a job after Whitman and plans to potentially continue her education. 
"I've applied for Masters of Social Work graduate programs, and I have a job set for this summer working with the United Way Americorp of King County. So, I'll be working with food banks in Seattle. I think service is what I want to be doing right now, especially in the wake of the pandemic. It feels important to take the time to give back to communities," Sanwald said. 
Senior Chloe Daikh is looking forward to starting a job after graduation, too.
"Pretty much right after I get home, I'm starting a job. I'm trying to figure out if I want to do social work or teaching or get my doctorate. Those are the three things that I'm kicking around. My job is this behavioral health professional position with a Family Services agency," Daikh said. 
Daikh's job will serve as a stepping stone to figure out what to do next for her potential career.
"At the beginning of my employment, I'm going to go through training and to get certified as a behavioral health professional, and then my job is to help families with kids implement plans that are created to help address negative behaviors. So, those plans are made by the social worker, and then I am the one who's interacting really closely with the family and helping them."
Seniors also commonly feel like it has been very stressful this last year trying to balance everything in the present with figuring out their future. Tyson struggled to create a theoretical version of their thesis. 
"I'd say that working on my thesis this semester has been the most instructive experience at Whitman — although not necessarily the best. The pandemic has stripped away almost every element that makes theatre theatre: collaboration with a group, the process of actually creating the world onstage, the joy of seeing it completed and the thrill of seeing it in action," Tyson said. 
This year's challenge for Tyson is that theater is meant to be performed in the moment, and Tyson has had to balance the theory and the practice of theatre.
"I wound up 'theoretically' designing a set for 'Sweeney Todd,' which also required working on a larger scale than I'd done in the past, and it was a huge challenge in every possible way. But I had a lot of support from a few folks that helped me get through it, and I'm ultimately really proud of the 'result,' despite the fact that it won't be actualized," Tyson said. 
Sanwald felt difficulty with distancing herself from the idea of having a break after graduation while piecing together her future plans. 
"I also am kind of intimidated. I'm moving to Seattle with a friend, and we've been apartment-hunting, and that's been kind of a lot to deal with on top of job applications and my regular coursework and my senior evaluations. It's kind of hard to transition away from the mindset of summer and school year being two different time periods, because that's not how jobs work. But it is how school works. So, I have a summer job, and I have no idea what I'm going to be doing when that ends in the fall," Sanwald said.
Daikh struggled as well with the ticking clock to make post-graduate plans.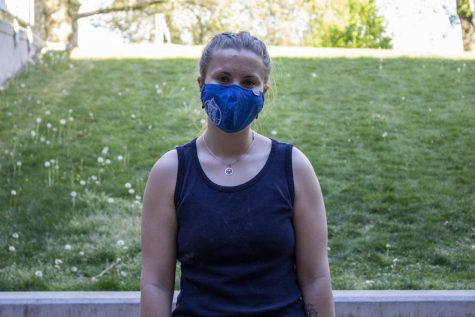 "I had a panic probably a few months ago, like, 'Oh my gosh I'm graduating. I have no idea what I'm gonna do.' I knew I wanted to be in Portland. I was looking at things like specifically working with kids or in schools, and I found this position and did some research on the organization," Daikh said.
Despite the challenges, Daikh plans to keep up that momentum at her new job. 
"I felt like it was something that was doing good work, and they really encourage continuing education or attaining higher certification for employees. So, if I decide to do social work, I'll be able to do my internships and practicum through them if I want to," Daikh said. 
Sanwald expressed feeling explorative when she was deciding her plans for after graduation, even though she had a slow start. 
"Last semester, I was just planning on moving home. I didn't have any plans for work or grad school after college, and I wanted to be with my family. But then when I went home for winter break, I kinda had a bit of an epiphany where I thought 'I don't have to go home,' so that's when I started applying to graduate programs," Sanwald said. 
She spent a lot of time searching for just the right fit. 
"This whole semester has just been a process of slow research and exploration, like exploring possible graduate programs, even ones with deadlines that have passed that I could apply to in the next year or two, and then jobs. I spent a lot of time on Handshake, LinkedIn and Indeed, just kind of browsing to see what's out there and to see what kind of life I could have."  
Tyson had ambitions for theater for quite awhile and focused on pursuing this throughout and after college. 
"I knew that I liked theatre as a concept after the first show I attended as a little kid, and became aware of and fascinated with the idea of designing the moment I walked onto the set of 'You Can't Take it With You' four years ago, and knew that it's what I had to do when I found it difficult to concentrate on anything else. The highs and lows of working on productions make it all feel like a bit of an addiction, but it's a marvelous one to be stuck with," Tyson said.
Daikh is also looking ahead beyond immediate post-grad plans. 
"I have sort of my foot in the door for other possible career options. I'm thinking about applying to Middle East History PhD programs, and I started Arabic at Whitman. I'm in first year Arabic this year, and next year I'm taking second year Arabic at a local university. So, I'll keep learning the language and then hopefully apply to some programs," Daikh said.
Whether seniors this year have concrete plans or are taking time to figure out what's next, the end of the year offers a breath of fresh air for seniors after a stressful time of theses, the COVID-19 pandemic and a lack of socialization. There seems to be a general consensus among graduating seniors that the future is uncertain and recent responsibilities have been demanding, but it is exciting to have new ambitions to explore.