DISCO offers space for disabled students to connect and confront ableism
Disabled students have felt a need for a common space in which to connect and feel accepted. Whitman's Disability and Difference Community, DISCO, was created in service of this need. Its founders hope that it will become the catalyst for other welcoming spaces on campus.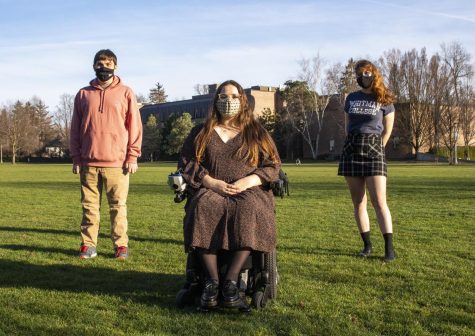 The mission statement lays out the welcoming nature of the group: "DISCO is dedicated to celebrating the disabled experience and is a unique setting for any disabled Whitman student, whether or not they be physical, neurological, psychological or otherwise defined. DISCO recognizes the full spectrum of disabled identities and honors each individual and how they want to and are able to engage with our group."
During the inception of DISCO, many other potential goals were discussed, ranging from further inclusiveness to physical changes to the campus. Heidi Adolphsen '23, the secretary of DISCO, has several goals that they hope will unfold as the organization expands.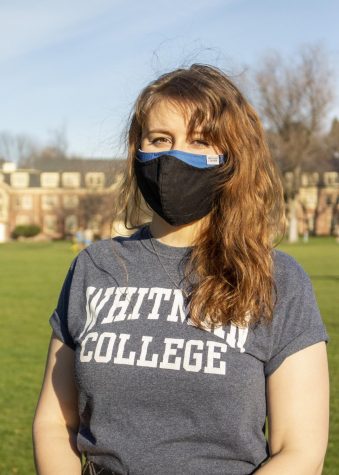 "One of the intentions of DISCO is to create an inclusive space for disabled students to talk about their issues with ableism on Whitman campus or just around the world, as well as rant about the trials that just comes with having a disability," Adolphsen said. "I think another one of our main goals is to make it an activist space where we can start to press on some of the issues that disabled students have on Whitman campus. We want to ensure that the administration knows of the inaccessibility that exists here and of the ableism that students still experience." 
DISCO is, of course, specifically for disabled students, and its founders emphasize that there is a place for every student who is disabled, even if they do not consider disability as part of their identity. The group is especially important considering the persistence and normalization of ableism and how it affects students on an individual level. Antonia Keithahn, Assistant Director of Academic Resources and DISCO's faculty advisor, sees ableism as a normalized component of society.  
"Ableism is something that is fully baked into society, and it is a reality on our campus, too," Keithahn said.
By looking at how ableism impacts Whitman campus, the leaders of DISCO intend to bring attention to the ways in which the organization can aid individuals impacted by it. Adolphsen notes that there is variation in experience within the range of disabilities on campus.
"Visibly disabled students experience a lot of microaggressions on the day to day, where people will come up to them and tell them 'You're such an inspiration' just for living their life, which can be discouraging if you're just trying to exist," Adolphsen said, "but if you're an invisibly disabled person, you can often experience suspicion around your disability or accommodation needs." 
Intersectionality is also important to the goals of DISCO and its leaders, who hope that more voices will be added to their group. Adolphsen believes that intersectionality can be recognized both by the campus in its entirety and through the efforts of groups like DISCO. The affinity group highlights how important it is that there are acceptable spaces for disabled students to not only be heard and respected, but echoed and understood. 
There are various issues on campus that impact how disabled students get their college experience, such as the lack of ramps, the need to dismantle stigma, greater access to healthcare on campus and acceptance of all types of disability. The founder of DISCO, Sueli Gwiazdowski '23, believes Whitman needs to improve upon its support of and accessibility for disabled students.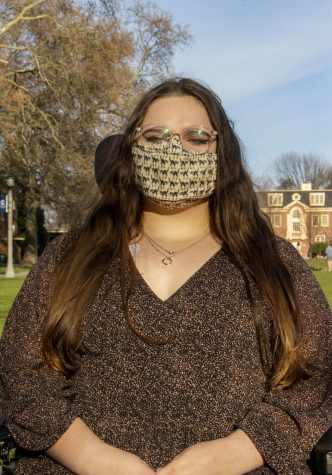 "Whitman does their best to attempt to extend support to their students who are disabled. There are many resources available to disabled students on campus, but I feel there is somewhat of a lack of recognition of how physically inaccessible Whitman's campus is at the structural level," Gwiazdowski said. "From my seat in a wheelchair, looking at Whitman… it is obvious to me that Whitman was not built with bodies and minds that are disabled in their plans, and I feel accepting that and having conversations about it is necessary to start any genuine social change at Whitman." 
Both students and faculty can see and even feel the disparities between actual experiences and how the problems should be directly addressed. These necessary efforts are echoed by Keithahn, who believes students find their own identity among disability as a spectrum.
"Sometimes people will bump up against the word 'disabled' even because that word isn't necessarily on their mind as the word that describes their experience… Sometimes a word that is more specific to their diagnostic experience and specific to their condition offers a more fruitful identity rather than one under a large umbrella," Keithahn said. "DISCO will be stronger with more voices and more experiences and more sharing." 
Gwiazdowski hopes that students will see the inclusive nature of DISCO, despite any hesitation or doubt about their own identity.
"I know there are many students at Whitman with a range of disabilities who through a number of experiences have come to feel that they aren't 'disabled enough' to be a part of DISCO or have not come to terms with whether or not they identify as disabled," Gwiazdowski said. "My message to these students is that DISCO is a place where we recognize and understand all shades of disability, and it is not a space exclusive for a certain kind of disability or ability level. It is a space for anyone who experiences a disability or difference."