Composing her own story: Maria Martinez '23 uses poetry to explore identity
For Maria Martinez, community is everything. The sophomore from Golden Gate, Florida, says that the people she cares for are her driving force.
"The greatest sacrifice has been leaving home to get a better education," Martinez said. 
Strong emotions and guilt weigh on Martinez, but she sees this sacrifice as a way to gain knowledge and return to her hometown with the intention of giving back. 
"What can I gather from [Whitman] and bring back?" Martinez said.
This is Martinez's "why" — what pushes her through even the most challenging times. As a hopeful English major, she's faced many unwelcoming moments while navigating literature at a predominantly white institution, or PWI.
"[Western literature] is great, but where are the people of color at?!" Martinez said.
She attended a diverse high school, so Western literature isn't new or surprising. However, Martinez still feels a gap in knowledge between her and her peers. 
"There's a barrier of literature. I don't know all the classics; I just know what I've been taught and that I love words," Martinez said. 
Words keep Maria in tune with her identity even many miles from home. Ever since a spontaneous open mic performance back in high school, Martinez has written on everything from her identity to imagining a world outside of oppression. 
"Performance appealed to me," Martinez said. 
As a member of a marching band, a debate team and Model UN, Martinez's life was consistently on display. Slam poetry was intimidating at first, but to her surprise, she attracted attention. Her high school librarian, Veronica Perinon, pushed Maria to keep showing up. 
Perinon shared how respected and appreciated Martinez's work was in the Golden Gate community and excitedly spoke of the impact left on their students. 
"Maria used poetry to advocate for our student body and community. Her writings shone a light on the problematic differences among affluent and Title One schools that were too often ignored," Perinon said. 
Martinez added, "Ms. Perinon is very persistent. She came looking for me after my first performance and pushed me to perform week after week."
Martinez's full poetry story can be heard on the Whitman So White podcast, Episode 18, where she speaks about her experiences as an emerging poet and Cuban-American member of the Whitman community. She also gives a special performance of her piece, "Cafe Amargo."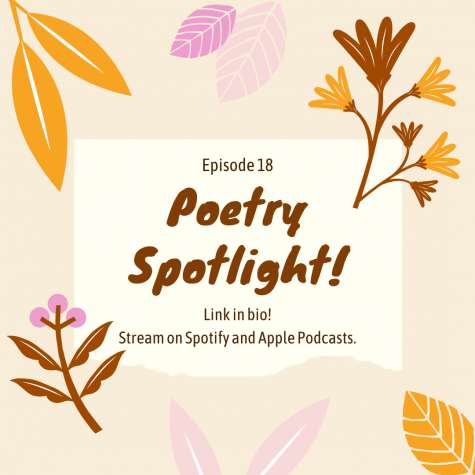 "Coming to Whitman was when I realized that not many people know about these traditions… I was no longer living in this microcosm," Martinez said.  
Leaving Southern Florida may have physically removed her from her cultural traditions, but she keeps the smells, sounds and emotions alive and well within her deeply vulnerable poem, "Cafe Amargo." 
"I choose authenticity, and I think emotions transcend language," Martinez said.  
Through Whitman, she participated in America's Best College Poet Competition last fall, and more recently, she was the Program Director for the 2021 Power and Privilege Symposium. 
"Initially, I wasn't going to get involved in P&P, but it was an idea in my head for a while," Martinez said. 
To her surprise, she was selected and excitedly jumped at the opportunity to lead. 
"[P&P] is a program that has a lot of opportunities but, unfortunately, there's also a lot of obstacles," said Martinez. 
Martinez questions the increased amount of emotional labor and expectations placed on people of color during the symposium. 
"I hoped to make this a program that BIPOC wanted to participate in," Martinez said.  
Traditionally, she feels that the Symposium asks people of color and other marginalized groups to educate their peers in the very classrooms that BIPOC have often felt alone in. 
"I've been the only POC in an Encounters class… thinking to myself… this is so surface level; y'all are afraid to talk about race! Y'all are afraid to actually delve into this and reveal parts of yourself that you're uncomfortable with," Martinez said.  
But she strongly believes in the power of the Symposium because it places people in positions to be heard. Many members of her community at home grapple with the gap in language and knowledge between peers and therefore feel unqualified to participate or share in classroom settings. This being said, she questions the ability of P&P to directly impact and reach marginalized communities elsewhere. 
"Is [the language used in P&P] accessible for people outside of the collegiate realm?" said Martinez. 
BIPOC need to be better prepared for the experience of going into PWIs. 
The shock of entering a PWI as a person of color is felt deeply and can be intimidating as well as overwhelming. But Martinez has an idea to help mitigate that shock and prepare BIPOC from her former high school for the harsh realities of attending college. 
"I'm working on a grant application to provide literature to BIPOC and designing workshops for spoken word poetry [at Golden Gate High School]… I want people to find a reason to come to school… to find something that motivates them to show up," Martinez said. 
Martinez is looking to bridge the gap between the levels of literacy and means of expression that communities of color have access to through her own passions and work. 
"Whenever I write pieces of academia, I get feedback about improper grammar, but I don't care because I think it's okay to break those rules sometimes," Martinez said. 
Her non-traditional approach to traditional literature is what helps her work feel authentic. Maria hopes to go into academia one day herself; her passion for poetry and commitment to both the Golden Gate and Whitman community can help encourage other young people to embrace identity and compose their own stories with the hope of establishing purpose and gaining literacy skills along the way.