"Discontinued or altered beyond recognition": Students react to proposed changes to their majors in the FSR
When Whitman's Financial Sustainability Review was released, students and professors swiftly provided feedback about the proposed changes via emails, Instagram posts and chalk messages around campus. The aspect that has gathered the most attention is the FSR's proposed cuts to multiple majors in the form of eliminating faculty positions. This means that some programs of study may not be able to continue with a major program, leading to impassioned cries from students in those departments for the college to reconsider the proposed changes.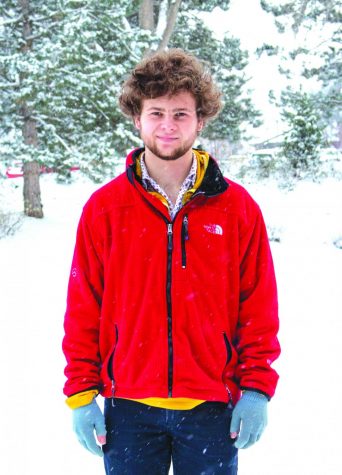 An email from Fielding Schaefer, a environmental humanities major, sent on Feb. 8 to the student listserv urged students to "Declare your Environmental Studies Major ASAP" to prove that there was interest in the major. The FSR proposed eliminating the only full-time environmental humanities teaching position, currently held by Don Snow, upon his retirement. 
"Without anyone to fill his shoes, the major will likely be discontinued or altered beyond recognition," Schaefer said in his email. 
The Instagram account @ehatwhitman has also been sharing testimonials from students and alumni about why environmental humanities is important to them.
"The environmental humanities major is unique to Whitman and is, in my opinion, one of the most relevant and important disciplines this institution offers," Annie Means, a junior environmental humanities and Hispanic studies major, wrote in the caption of one of the Instagram posts. "I couldn't think of a discipline more relevant to the future of our world or one I would rather be a part of."
Students are also pushing for the preservation of several of Whitman's language majors. Among the recommendations in the FSR are cuts to several language programs. According to Emily Jones, the chair of the German department, in an email to students and faculty in the German department, the downsizing would likely lead to the elimination of Chinese, classics and Japanese as majors. 
The proposed change to the Japanese program was disheartening for major and Resident Assistant (RA) of Tekisuijuku, Lauren Yumibe. A 3-2 Engineering student, Yumibe chose to stay an extra year at Whitman to finish her major in Japanese.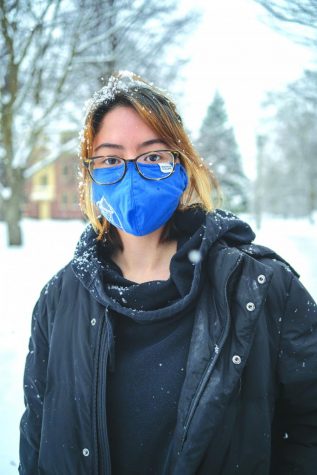 "So the fact that the school was attempting to cancel the major after one year, or that my major in Japanese would no longer be offered to future students, I was just like 'wow, what was the point of any of that?'" Yumibe said. 
Among the proposed changes to the Japanese department are reducing Johnson Sensei's course load, which would mean that Johnson Sensei and Shigeto Sensei would only be able to teach one hundred and two hundred-level courses, just enough to cover basic Japanese grammar, Yumibe said. 
Yumibe had a positive experience not just with academics, but also with the professors in the Japanese department. 
"All three of them have been invaluable for not only my work for the Japanese department specifically, but also [for] me as a person at Whitman," Yumibe said. "I was really, really upset that they were attempting to downsize and make it harder for all three professors to be able to do their jobs."
Junior classics major Sunshine Alvarez De Silva imagines interest in classics would decline if current professor Dana Burgess is not replaced following his retirement. If Burgess's classes are eliminated, most of the remaining classics courses will intersect with environmental studies, something not all students are interested in, De Silva said. 
"All in all, this spells, perhaps not doom," De Silva said, "but definitely a huge blow to classics because [after] a reduction of a program, it is easy to imagine the program slowly withering away as interest dies because of fewer resources within the department and lack of classes available, which would be able to catch a wider audience."
De Silva also commented on the proposed name-change from "classics" to "classical studies."
"Studying the ancient world is a complicated, complex and rewarding endeavor, but we must be careful of labeling the past as "other" — something I think is subtly done by the current proposal of 'classical studies' — because by rendering the past [as] "other," we assume it is unintelligible or that the variety in it is, in broad strokes, non-existent," De Silva said. 
On the @WhitmanClassics Instagram account, alum Emily Hanscam shared their experience with classics.
"The classics department at Whitman played a huge role in inspiring my career as an archeologist," Hanscam said. "It was such a strength of the liberal arts program at Whitman that I was able to develop my interest in the past from a critical and interdisciplinary perspective."
These students are not alone in their support of the liberal arts. Since the FSR's release on Feb. 2, students have expressed their care and concern for one another, their majors and the future of the liberal arts as a whole.