Walla Walla Immigrants Rights Coalition provides community support and education
Like many rural agricultural communities across the country, Walla Walla has a substantial population of immigrants who work and live in the community. Following the election of Donald Trump and the implementation of his policies, many of them are in need of immigrants rights advocacy to provide assistance with legal advising, rights education, information and resources. The Walla Walla Immigrant Rights Coalition (WWIRC) is an organization whose focus is to ensure immigrant rights and provide these kinds of support to anyone who needs it.
According to Aaron Bobrow-Strain, a professor of politics at Whitman who helped found the organization, it all started in January of 2017 at a town hall on immigration enforcement hosted by the public library.
"It was really clear at that meeting that there was a real need for an organization that worked to ensure the rights of immigrants in the community and pressure local officials to make sure that they understand their role and what the law indicates," Bobrow-Strain said.
Though immigration has always been a contested issue, Trump's election was the spark of heightened concern over immigrant rights in Walla Walla.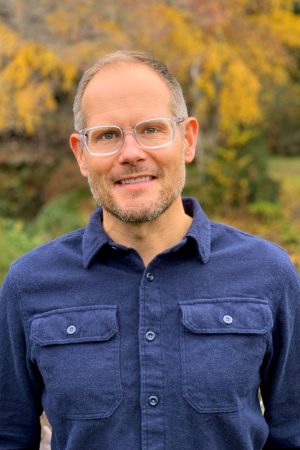 "There was a real sense of urgency and fear, and a sense that an organization that was really committed to working to ensure immigrants' rights in a rigorous and broad sense could play an important role in combating that fear, and making sure people understand that immigration makes this community strong," Bobrow-Strain said.
With its goal of having a broad reach, WWIRC is split up into several subfields, including rapid response, government relations, media and messaging and art and social practice.
Rapid response, one of the subgroups, has a 24/7 hotline that takes calls and responds to immigration emergencies and crises.
"We take calls such as if ICE has taken a community member and the family is trying to find that person," Bobrow-Strain said. "We have had calls asking for help to locate missing loved ones on the US-Mexico border. We get a lot of calls to do with accompaniment at courts."
Accompanying people to court is important because when there is a presence of a white person at court, they are more likely to be treated fairly, according to Beth Call, a member of WWIRC. It is also important in case there are ICE officers waiting outside of court houses.
"At other parts of Washington state we have seen ICE officers undermining and disrupting the justice system by haunting courts so that people that might go in for a protection order, or to pay a traffic ticket – people who are trying to do things the legal way – get arrested," Bobrow-Strain said. "We saw that happening in other parts of the state and we didn't want that to happen here."
Rapid response also does a "know your rights" training in Walla Walla and other communities around Washington, said Bobrow-Strain.
"It is really important that people are armed with knowledge of their rights, even though we know that ICE often breaks the law and violates those rights," Bobrow-Strain said.
Government relations is another subgroup. They work with local county and city officials to make sure that Walla Walla is, and remains, a strongly welcoming community to immigrants.
"We have seen in other parts of the state local law enforcement collaborating with ICE to deport people and we wanted to make sure that never happens here," Bobrow-Strain said.
According to Bobrow-Strain, police involvement in federal affairs undermines their ability to do public safety work.
"Their primary mission is public safety in the community and by getting ensnared in the federal work of immigration enforcement, they poison that trust in the community that they need to do their work around public safety," Bobrow-Strain said. "Pro-immigrant policies are also pro-public safety policies in this community."
Media and messaging, in addition to art and social practice, are the public sectors of WWIRC; they organize events, vigils, marches, theater performances and art exhibitions.
In addition to working with the local community, the WWIRC works to stay connected to larger statewide immigrant organizing.
"That's been great because through those connections we have been able to draw on larger nationwide resources and support and been able [sic] to contribute to the larger struggle as well," Bobrow-Strain said.
Many of the members of the coalition, such as outreach committee member Beth Call, have been active in Walla Walla's immigrant rights advocacy since before the coalition was formed.
Immigration has been a part of Walla Walla's reality since Call was a small child, when she began to be aware of immigrant rights issues. She attributes this awareness to her mother, whose religious shop was frequented by Hispanic families who stopped by to get veils and prayer books. Call's mother was sympathetic to immigrant causes.
"At the time, [immigrants] had terrible working conditions; they didn't have toilets in the fields, they didn't have child care – my mother was aware of that aspect," Call said.
However, according to Call, the community's sentiments weren't nearly as derogatory towards immigrants as they are now.
"When I was a child and through when I was teaching, people appreciated immigrants, and we knew this country wouldn't eat without them," Call said.
Call recalls that even before the coalition started, there had been an interest in immigrant rights for a while.
In 2002 Paul Apostolidis, a former Whitman professor, played a part in drawing attention to the hardships that immigrants faced in the region.
Apostolidis said that people who worked at Iowa Beef (now Tyson) in Wallula would make 16 dollars per hour. Then they started recruiting undocumented people so they could pay them less; all of a sudden wages dropped in half, conditions became very dangerous, the line went too fast and people weren't allowed breaks. Professor Apostolidis encouraged students and interested community members to participate in an advocacy project for the undocumented workers.
"For the first time in the history of Tyson, Hispanic people who worked at the plant won leadership in the union and this was alarming for Tyson who was used to putting their people in the union," Call said. "All of a sudden here were people who really know what was wrong and [were] fighting for it."
For Guillermo Corro, a member of WWIRC, the coalition is deeply meaninful in a political atmosphere of hate and bigotry.
"Before this administration I felt totally integrated with the community," said Corro. "And when the president won the election, it was eye opening for me in the sense that I didn't know that so many people were in connection with that point of view about immigrants."
Being a part of WWIRC, where people are welcoming towards immigrants, has been instrumental in the healing process for Corro and has helped him reintegrate into the community. He is involved with the media and messaging committee doing art projects and with the rapid response group's "Know Your Rights" training.
Despite all of the hard work of the WWIRC, some members feel that because of the nature of the problem, it is sometimes difficult to see when progress is made.
"It's really hard to have a concrete result about the problem," Corro said. "But we are learning about things [which] when we first started we were learning through experience."
Through his involvement with the media and messaging committee, Corro hopes that he can help people look at the immigration problem differently.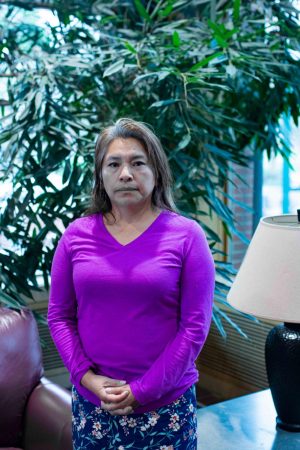 "It is impossible for me to change anybody's mind, but I will present my truth about what is happening," Corro said.
Corro admits that when looking at the number of people deported versus the number of people you can help, the difference is dismal. For each individual that gets a lawyer, there are many people who simply get deported. However, WWIRC is important to him because it helps him fight for his truth.
"I have friends, the way that we are living, millions of stories," Corro said. "This is our truth, and you have to live your truth. It hurts a lot that people treat you differently, it hurts a lot that you are treated differently because of your accent or the way you look, but this is my truth: I am living here."
Corro also believes that it is important to fight for immigrants because they are an indispensable part of the country.
"I am being honest. I truly believe that I am contributing in a great way to this country and to this community. I truly believe that most of the people that surround me have been able to make this country better. And we are a part of this country," Corro said.
Ema Lopez, another member of WWIRC, says that the coalition's strength lies in the wide support from all corners of the community.
"This group exists because of a lot of people who help like students, alumni, faculty, retired professors, and staff. This group is strong because we have a lot of people all working together," Lopez said.
Lopez emphasized that the group is not just for people of one race or one country; WWIRC will help anyone who calls and is open for anyone who wants to join. Lopez notes that part of what she finds meaningful in the coalition is how it brings together the Whitman and Walla Walla communities.
Lopez also encourages students to take a trip to Yakima in solidarity with those being deported. Every third Tuesday of the month, WWIRC members go watch people being deported and hold signs that show the numbers of who to call to get help when they land.