Whitman Faculty Gigging and Gaining Recognition Around Town
Whitman Faculty Gigging and Gaining Recognition Around Town
Whitman students are familiar with the passion professors have for their studies inside the classroom, but some may be surprised to hear about the musical pursuits of a number of Whitman faculty and staff playing in bands around Walla Walla. Adam Kirtley of Rogue Lobster, Keith Farrington of Still Standing and Paul Apostolidis of Piled High and Deep all share one thing in common (besides being members of the Whitman community): a passion for gigging around town.
Adam Kirtley: Rogue Lobster
Adam Kirtley, Whitman's Interfaith Chaplain and guitarist for the band Rogue Lobster has been a part of the Walla Walla music scene since moving here in 2000.
"Within a half a year, I had found a couple guys in town, and we were interested in starting an Irish pub band," said Kirtley.
This Celtic band was called The Rogues, and they began playing their music at a restaurant one night a week as well as at a few wineries and weddings.
"We had for a while been sort of one of the main, most gigging bands in town," Kirtley recalled.
Shortly thereafter, The Rogues put their music on hold and focused on raising their families, up until the early 2000s when more venues opened up interested in booking live music.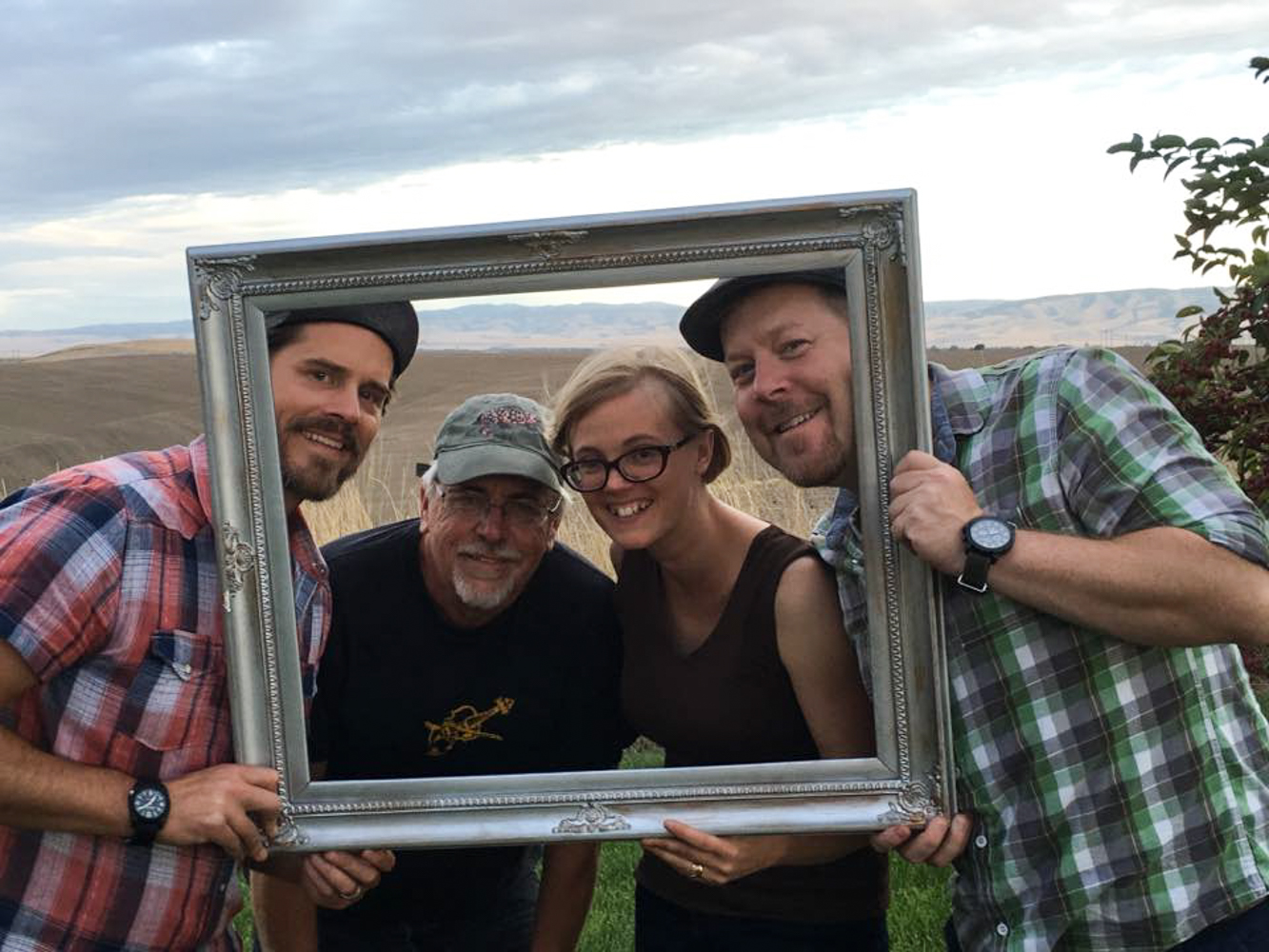 "Walla Walla became this little music town in addition to wineries, and people started coming out of the woodwork putting together bands to play," said Kirtley.
Kirtley got back together with fiddle and mandolin player Jerry Yokel, who played with him in The Rogues, and they formed a band with Whitman student and accordian player Libby Arnosti, and banjo and guitar player JR Van Slyke. Kirtley remembers calling up the soon-to-be band members and asking: "What do you think about getting together and playing some tunes?"
"It was just sort of immediate musical chemistry," Kirtley recalled. "Everybody really loved it and there was a real focus on three part harmonies."
The band's official name, Rogue Lobster, began as an accident.
"It's sort of a lame story, but it was a text to Libby [Arnosti] that somehow auto-corrected to lobster," said Kirtley.
While it began as a joke, Rogue Lobster is what stuck when the band booked their first gig in 2013 and a proprietor asked them for their name. The name serves its purpose, explains Adam, as a memorable and fun way to incorporate lobster claws onto the band's merchandise.
Rogue Lobster has grown and gained much attention since their first performance, now booking between 40 to 50 gigs a year, says Kirtley. After the band's first two years together and Arnosti's graduation and return home to Minnesota in 2015, Whitman Adjunct Assistant Professor of General Studies and Art History Libby Miller — coincidentally enough with the same first name — filled the open space in the band, serving as both a cellist and vocalist.
Kirtley describes their sound as bluegrass and Americana, utilizing instruments such as the mandolin, fiddle, harp, guitar and banjo along with harmonic vocals.
Rogue Lobster's relative success and recognition in the Walla Walla music scene has not come without much past and continual work. While venues do reach out, Kirtley said that a lot of gigs require him contacting tasting rooms and wineries himself.
"At the very beginning we were having to work real hard to get noticed," said Kirtley. "The reality of it is that that's a lot of work from me — it's not like our phone rings off the hook."
The band members of Rogue Lobster devote time in their busy schedules of work and raising families to rehearse and perform out of pure passion.
"It's a huge commitment — we definitely do it because we love it," said Kirtley. "Now we also are constantly tweaking what it is that we ask from the venues to pay us to be there, but we are certainly not getting rich on it."
Kirtley hopes to see more regional expansion for Rogue Lobster, booking gigs in cities such as Seattle, Portland, Yakima and Spokane.
"I think we're right on the cusp of starting those conversations," Kirtley said. "The trick is for any venue to want to hire a band — sometimes they do it because they just love music, but mostly they do it to bring people into their restaurant or their bar, and therefore they've got to figure out a way to make money on hiring the band. We also have to make money, especially if we're going to travel somewhere," Kirtley explained.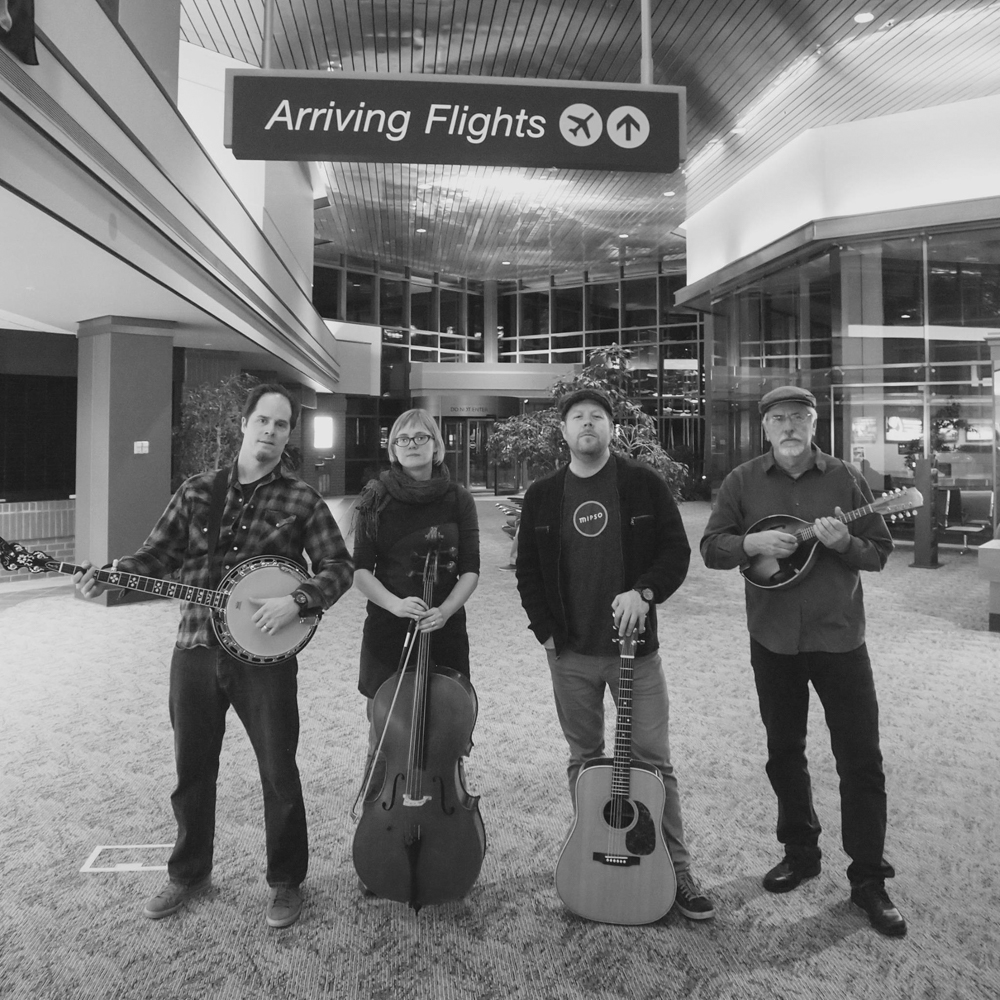 While covering the expenses of performing regionally is definitely a consideration for Kirtley and the other members of Rogue Lobster, he said that early on they would be willing to break even but would hopefully develop a following enough to be able to continue performing in a way that is financially sustainable.
Rogue Lobster's three full-length albums of original music make them especially unique amongst the Walla Walla music scene, and Kirtley is excited by the band's following who look forward to hearing their original tunes.
"We enjoy the process of writing music together," said Kirtley. "And if people don't want to hear it then they'll stop booking us, but they keep booking us."
Kirtley hopes that Rogue Lobster will have more opportunities going forward to play at listening rooms, where guests come to focus on the music, rather than venues where bands are hired solely to create an ambiance, although they enjoy both types of gigs.
"The primo gig that you can find every once in a while is a listening room where people are excited to come listen to the music and you tell your stories between songs, and you're paying attention to each other as musicians," said Kirtley.
Keith Farrington: Still Standing
Whitman Professor of Sociology Keith Farrington has been gigging around Walla Walla for quite a long time as a member of multiple different bands at different points in his life. This list includes Orange Fight, Walla Walla Rhythm Train and Early Morning Traffic. Most recently, he performed as the electric bass player in the band Still Standing.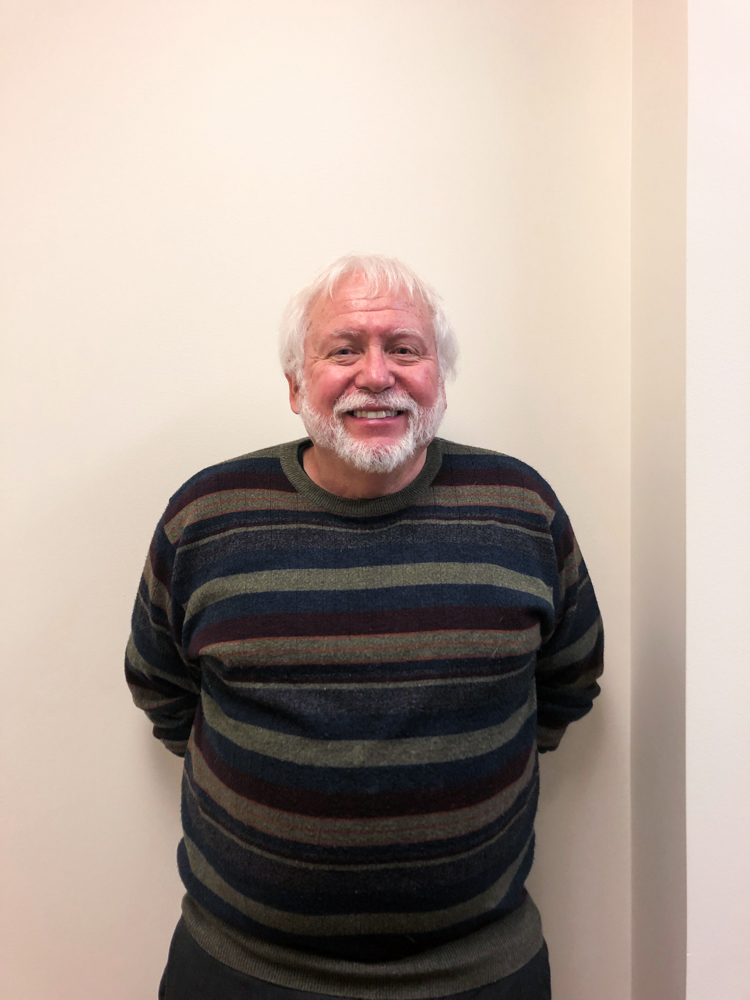 Farrington began playing music in the '50s, experimenting with the trumpet, tenor saxophone, and then becoming truly passionate about music in college when he began taking bass lessons.
"It's been a good stabilizing force in my life," said Farrington.
Despite being an avid music lover and teacher of music sociology courses, Farrington endured periods of his life with little to no music involved.
"When I got into graduate school in the late '60s, I put my bass away for 23 years," Farrington said.
Farrington spent his years getting married, graduating university and beginning a new job at Whitman, and it was not until the early '90s that he started playing again.
"I discovered how much I'd forgotten and how much I'd lost, but how much I still loved it," said Farrington.
The band Farrington formed and gigged with most recently, Still Standing, began when George Smith, husband of former Whitman Associate Professor of Education Kay Fenimore-Smith, approached Farrington at the 2017 Women's March in Walla Walla, along with band member Jim McNutt.
"He came up out of the blue and asked if I'd be interested," Farrington recalled.
Farrington is familiar with the process of choosing a band name, and the difficulty of settling on one that all members agree upon.
"I think we looked around at our age — we're still standing!" he said of their decision to choose the name Still Standing. "To get a name that four or five opinionated people can agree on is a miracle but, you know, Still Standing was probably five seconds of discussion — maybe we're just too old to argue anymore."
Still Standing plays primarily acoustic music — a mix of folk, jazz, country and soft rock — with the exception of the heavier, electrified sound the band showcased at last year's Whitstock, Whitman's annual music festival, Farrington explained.
The band has not gigged in the past six months as a result of band members' busy schedules and the time commitment of rehearsing, said Farrington. "I feel kind of badly because I just don't have the time to devote to it right now."
He misses, however, the stability music brings into his life.
"I've always loved music and teaching music, and so I've learned that getting older is all about doing a lot of things you love for the last time, and I don't mean that to sound morbid or depressing," said Farrington. "I think my psyche is probably better when I'm playing music."
While Farrington does not currently have any gigs lined up, he is hoping to play at the 2019 Whitstock event if he can find time to rehearse and reconnect with the members of Still Standing.
Paul Apostolidis: Piled High and Deep
Whitman Professor of Political Science Paul Apostolidis has done his fair share of gigging around town as the mandolin player and vocalist for his band Piled High and Deep.
Apostolidis and his wife and fellow Professor of Politics Jeanne Morefield began playing with Whitman Professor of Biology Daniel Vernon in the early 2000s. They became friends as a result of their young daughters being of similar ages and involved in similar activities.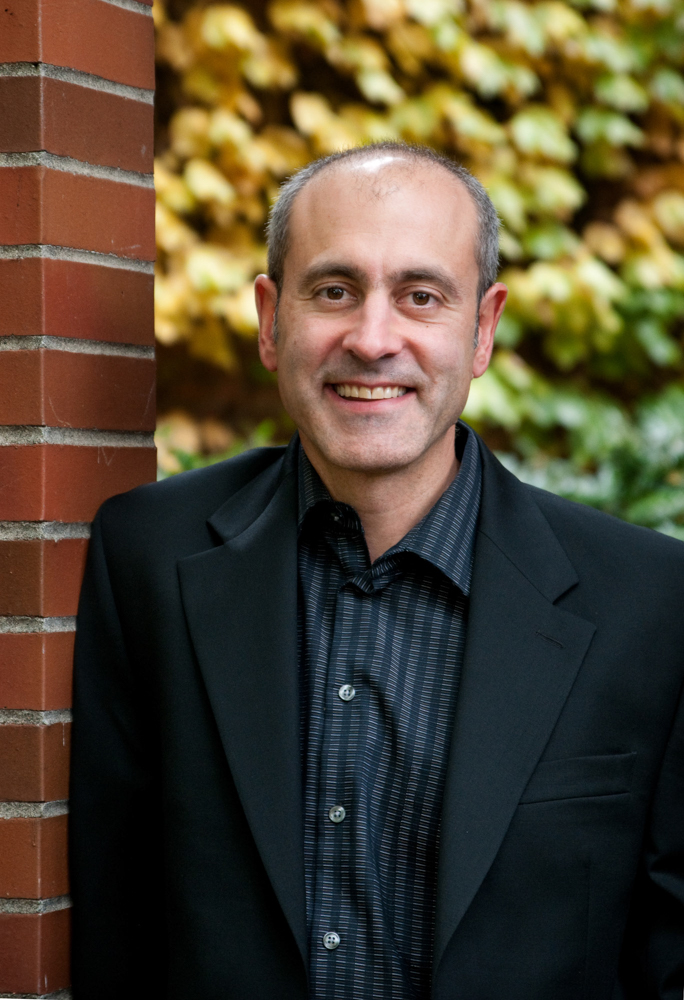 Whitman Professor of History John Cotts joined the band shortly thereafter, and Piled High and Deep performed their first gig together as a band in 2005.
"We definitely felt the need for a fourth person to join the band, to provide more body to the sound," Apostolidis says.
Morefield is the lead singer of the band and Apostolidis sings backup vocals and plays the mandolin. Vernon plays guitar, and Cotts performs guitar, bass and sings backup as well as leads. Apostolidis describes their sound as largely rock and folk repertoires. The band performs mostly cover songs, "songs that work with our collection of instruments and voices," said Apostolidis.
For Apostolidis, gigging with his band brings a necessary balance into his life.
"The word balance is so overused, but it speaks to something real which is that things would be really imbalanced in the direction of work and just the necessities of life, and this is just something that's so fun and puts your brain in a completely different place than when I'm say teaching James Madison or Ben Franklin or something like that," said Apostolidis.
The band name Piled High and Deep is a reference to the fact that all band members are professors and have PhDs. "There's this ironic joke about graduate school and writing the dissertation, and so the joke is: what does PhD stand for? Piled Higher and Deeper. We thought it would be pretty funny since we're all professors," Apostolidis said.
Piled High and Deep is not gigging as much as in past years, due to busy schedules and because band member Morefield is currently on leave from Whitman, pursuing music in Seattle, said Apostolidis.
"It's kind of just the three of us guys now here in Walla Walla," he said. "We still get some gigs, usually they're sort of private winery functions, and every now and then we play at Olive [Marketplace & Cafe]," Apostolidis noted.
Kirtley, Farrington and Apostolidis have experienced the joy and difficulty of forming bands and gigging around Walla Walla. While playing music adds stability and balance to their lives, challenges arise when balancing this passion with working full time jobs and finding time to rehearse and perform.
Be sure to look out for Rogue Lobster, Still Standing, and Piled High and Deep gigging around town.