Students in Business
When sophomore Matthew Dahlstrom rolled up to Anderson Hall on his bike a few weeks ago, he wasn't sure what to expect. He was on his way to give haircuts to a few first-years who had contacted him through his Instagram account @4eastfades.
While he has been giving haircuts to his friends for years, he was meeting other Whitties who he had never met before.
"To be honest it was kind of awkward at first," said Dahlstrom.
After some time, however, it became completely natural.
"Apparently I did exactly what they wanted and they really enjoyed it," he said.
Dahlstrom is involved in many activites on campus, but he makes sure to save time for his haircutting business as a way to connect with other Whitman students and earn some money.
On campus, many students participate in entrepreneurial endeavors as a way to explore passions. Here three students, Matthew Dahlstorm, Elle Pollock and Drew Vannaman, share insights into their businesses.
FRESH CUTS
Sophomore Matthew Dahlstrom runs a haircutting business on campus called 4 East Fades. Dahlstrom started the business at Whitman within the first week of school.
"My roommate ne eded a haircut, so I offered to cut his hair and for some reason everyone thought it was cool," said Dahlstrom.
Since that initial haircut on campus, Dahlstrom has been giving haircuts to friends and strangers alike as a way to connect with the campus, make people feel good about themselves and earn some extra money.
"One of the driving factors behind this is that it's something I really enjoy doing myself, and it makes it even better when I get to create all these relationships with people around campus that I never would have met otherwise," said Dahlstrom.
When choosing the name for his business, context was everything.
"I lived in 4 East last year and I do a lot of Fades so it was pretty fitting," said Dahlstrom.
Even though Dahlstrom has since moved out of Jewett's Four East section, he decided to keep the name as a way to maintain his image.
"Right now it's gaining pretty good traction and people know what it is," said Dahlstrom. "I just need to brand some more, but this school is small enough that I have a steady flow of customers each week."
In a typical haircut, Dahlstrom rides his bike to the residence of his customer with a backpack full of equipment, gives the haircut in a nearby bathroom and cleans up afterwards. On busier days, he asks customers to meet in Sigma Chi for a streamlined process.
"I want people to be comfortable where it is," said Dahlstrom. "I'll usually make sure to go wherever they are."
Dahlstrom's beginnings haircutting started much earlier than his first year of Whitman.
"I started cutting hair my freshman year of high school," Dahlstrom said. "We were at my friend's house and his parents had a couple clippers. We messed up his hair so bad but it was really fun."
Since that first experience, Dahlstrom knew he was interested in learning how to cut hair well and started practicing on himself as a way to save money. He soon expanded to begin practicing on his friends as well.
Dahlstrom has taught himself how to cut hair solely through practice and watching a lot of YouTube videos.
While Dahlstrom did haircuts for free last year, he has started charging $15 a haircut this year as a way to earn some extra cash for books, tuition and other expenses. However, he is flexible in his pricing.
"The pricing isn't concrete. Getting your hair cut makes you look good and feel good about yourself, and in college everyone should be able to feel good about themselves," said Dahlstrom. "I want it to be something that everyone can feel like they can get if they want to."
Dahlstrom gets most of his business through word-of-mouth and messages through his Instagram page.
Between his customers, Dahlstrom has a good range of people who have a specific haircut in mind, and those who trust him to make the calls on what will look good.
"A couple weeks ago this girl wanted half of her head shaved and wanted a certain angle on the rest of her hair. That's kind of fun too, trying to paint their picture for them," said Dahlstrom.
When he is asked to give a haircut based on his own discretion, Dahlstrom said his inspiration comes from what is currently in and the customer's facial structure and style.
"I want to give a haircut that will match them," said Dahlstrom.
While he enjoys the creative freedom of these haircuts, he is also certain to create a cut that will suit his customers in a way where they feel comfortable.
"I think some people would look really dope with a skin fade – a really lined-up beard – but I know that they wouldn't be comfortable with that because it's a pretty extreme change," said Dahlstrom. "I usually try to make it something that they will be comfortable with.
Dahlstrom uses a variety of tools to give the haircut, including clippers, trimmers and balders. Each tool helps create the precise haircut that he is known for.
Dahlstrom said that one of his favorite parts of running the business is being more involved in the campus and meeting new peers, specifically first years.
"F-sec in Anderson, I think I've cut everyone's hair in that section almost," said Dahlstrom. "I don't think I would have met a lot of those guys otherwise. That's been cool."
On top of meeting new people, Dahlstrom said that he also loves creating haircuts that his customers love.
"It all feels worth it to make people feel good about themselves and boost people's confidence," said Dahlstrom.
When thinking about ways to increase his visibility as a business, Dahlstrom was inspired by the many Instagram pages that unite Whitties, like the Green Pants Club or the Whitmemes account. Since the creation of his Instagram, Dahlstrom has gotten lots of messages requesting cuts.
"I thought that I could use that platform and really just get my product out there. It was fun to look back at the people whose hair I've cut and look at my progress," said Dahlstrom. "If I look at the first hair cut I have posted on there, it's like I've made a considerable amount of progress of how good I am at it and it's really reassuring to see."
Dahlstrom said that he hopes to continue cutting hair for the rest of his time here at Whitman.
"My goal is to be the go-to person for most people and to also not be a financial burden on anyone," said Dahlstrom. I want it to be not only better quality than in town but also better deal than in town."
social media connection
Junior Elle Pollock runs a professional Instagram account as a way to share her portfolio, uphold her brand, and connect with other artists around the world.
Pollock said in an email that her engagements with Instagram are always very purposeful, working to create a positive atmosphere through her art.
"We use this amazing tool to connect us with people around the world with our same interests, values, and beliefs, yet is often more toxic than beneficial," said Pollock. "I believe there is potential to be raw and vulnerable on social media, in a way that helps us connect and understand each other better."
Pollock's passion for media started years ago in high school.
"I've always loved taking photos, and began frequently posting on my Instagram in high school," said Pollock. "For years I wanted a camera but never pursued the interest fully."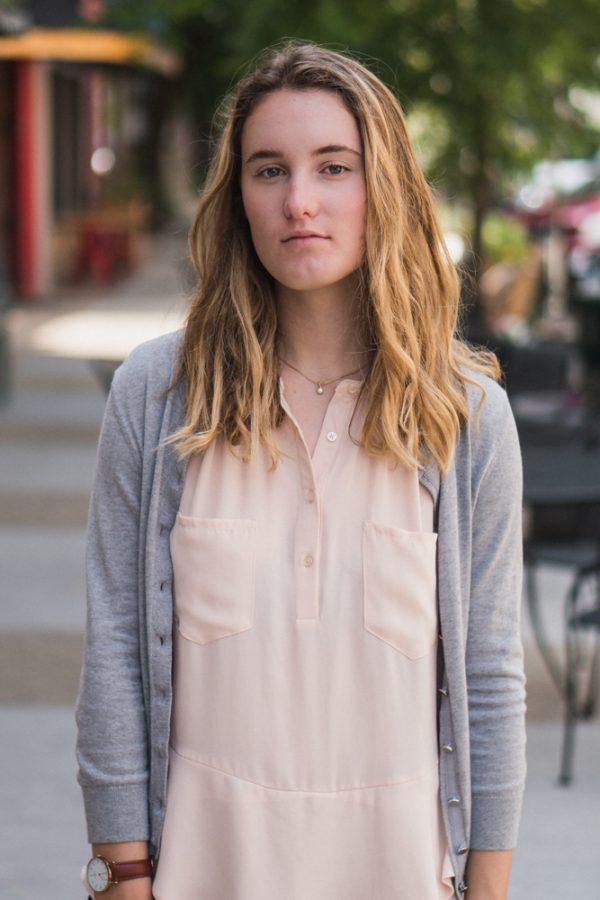 This all changed when Pollock began an internship at a branding company the summer after her first year at Whitman. At the internship, Pollock worked under the photography head and got to learn firsthand.
"I had no idea how to use my camera, but with their guidance, I was pretty comfortable with it by the end of the summer," said Pollock.
Pollock's passion and dedication to creating media is apparent in her dedication towards trying new techniques and engaging with the locations around her.
"Last semester I made the goal to do a photoshoot every Friday," said Pollock. "It pushed me creatively and I still value pieces from those shoots."
Pollock is currently studying abroad in Milan, Italy, where she has been able to push herself and the media she creates.
"I thought that once I landed in Milan I would be constantly inspired, constantly posting," said Pollock. "But really it's been overwhelming sometimes living in a big city."
From her experiences in Walla Walla and Milan, Pollock has gained a new perspective about the role of location in photography.
"Obviously the environment that surrounds me is crucial to my content as a photographer," said Pollock. "But if I've learned anything from being abroad, it's that your mindset is everything when you're creating, not your atmosphere."
Pollock said that she doesn't see her Instagram account as professional. Instead, she views it as a place where she can explore and share her identity, which includes posting personal content.
"My identity is closely intertwined with the content I share as a student, feminist and photographer," said Pollock.
One of Pollock's favorite projects she does through her Instagram account is a collection of photos and interviews with women that she calls "#elleest."
"I love this series and I am always continuing it," said Pollock. "As a feminist, I want to use my platform to share other women's experiences."
Through this project, Pollock takes portraits of women and asks them the question: "What does the art of being a woman mean to you?"
"It often is very vulnerable and I value the thought each subject puts into the shoot and their answer," said Pollock.
Another project that Pollock works on is the "#thepimpleproject."
"I share photos of my acne and invite others to as well in an effort to change the beauty standards on social media," said Pollock.
These documentary style projects are some of the most meaningful work to Pollock.
"I like to think they capture the culture and time of a place, and make the viewer feel as if they're actually there with me," said Pollock.
One of Pollock's main goals as an artist on Instagram is to share vulnerabilities that can help unite people.
"I want people who follow me to understand that everyone on social media has struggles, that includes staying up till 3:00 a.m. writing a paper and not posting in a week," said Pollock. "I like to share snippets of these ideas to encourage others to be more real on networking platforms about how we balance our lives, hobbies and goals."
Pollock plans to continue working with media and art at Whitman and beyond.
"I hope to use these tools to lessen the gap between the fantasy life we post on social media and the real ones we are living everyday," said Pollock.
Drew vannaman
First year Drew Vannaman has been working buying and selling shoes for profit for the past two and a half years after moving to Portland. Since moving to Walla Walla, he has yet to sell a pair, but looks forward to doing so.
"Portland is a place where buying and selling shoes is very relevant," said Vannaman in an email. "Me being already into shoes sparked my interest."
Vannaman typically buys new and high-end unworn shoes.
"I've been a huge Jordan fan so at first I started selling those," said Vannaman. "As the market and demand for high-end shoes increased I started buying and making big profits.
Now, Vannaman focuses most of his energy on Nikes and Adidas, including Retro Jordan's, Yeezy and Ultraboosts.
In order to get the shoes, Vannaman enters raffles from Nike and Adidas or buys the shoes from employee stores.
Before coming to college, Vannaman said that he would spend 10-15 hours a week looking for new shoes to buy and sell.
"I always check to see which shoes are hot and what shoes are not," said Vannaman. "I'm constantly checking to see what new shoes are flooding the market."
Vannaman said that his favorite part about working in the shoe business is the people he has met along the way.
"I've met so many cool people who share the passion of shoes as much as I do," said Vannaman. "I love working alongside them not only as business partners, but as good friends."
Since coming to Whitman, Vannaman has had less time to buy and sell shoes due to his involvement with schoolwork and baseball.
"Buying and selling shoes and learning how the market works has honestly helped me understand basic economics before even coming to Whitman," said Vannaman. "It gives me a new perspective on what a market can look like."
When looking for shoes to buy, Vannaman takes into account the size, quality and quantity produced of the shoe.
"This market of buying and selling shoes surprisingly isn't as hard or as complex as it seems," said Vannaman. "Like anything else it takes repetition and spending time learning the market."