Cultivating Passion: How Attending College in Wine-country Walla Walla has Refined Students' Academic Interests
Location matters.
According to the website "Visit Walla Walla," there are 120 wineries and 2,800 acres of grapes in Walla Walla, and a select few students have shown that their passion for the viticulture they have been surrounded by in Walla Walla has been at play during their years at Whitman.
Seniors Rachael Haggen and Yarden Blausapp, as well as alumna Devyani Gupta, have all taken advantage of the wine-country surrounding them during their time at Whitman, pursuing all facets of viticulture, from geology, to data science, to wine-making.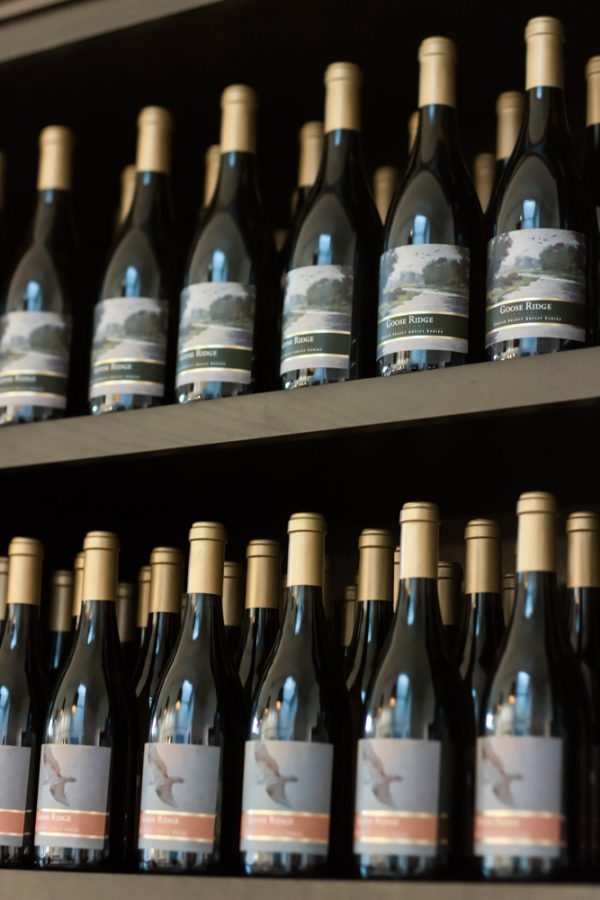 VITICULTURE + GEOLOGY
Senior Rachael Haggen, a geology major from Walnut Creek, Calif., is looking ahead to combining viticulture and geology in graduate school.
Haggen's interest in the wine industry started while observing her parents' appreciation for the wines of Napa Valley and Sonoma while growing up in California. Once she came to Whitman, her family learned about Walla Walla wineries and met a friend who worked tending grape vines in winery vineyards, exposing her to the wineries' value in the region.
"When I came to Walla Walla, that's when my eyes were opened to Walla Walla growing as this player in the wine industry," said Haggen. "Everybody here is so proud of what they make. I think that the community becomes really proud of what they make as well and that's what I like."
With a passion for wine coupled with a love for geology, Haggen hopes to propel herself into her graduate school education by studying geomorphology with a focus on terroir and viticulture at Boise State University.
Haggen's geology career started her first year at Whitman, after taking an introductory level geology course.
She became a geology major because of her passion for studying the environment throughout the past, present and extending into the future.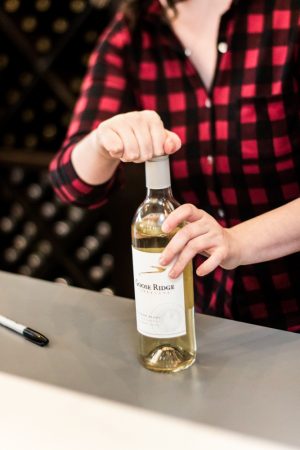 "What I love most about geology is that we can see how we as humans can impact the planet," said Haggen.
If admitted to the graduate program in Geoscience at Boise State University, Haggen will study geology in all aspects, especially how processes such as weathering affect the planet and, more specifically, how they affect terroir and viticulture.
Haggen would work alongside Dr. David Wilkins, whose main focus is sand dune geomorphology, a topic Haggen researched while at Whitman. Haggen and Wilkins would pursue research on the impact of climatic factors on viticulture. Wilkins currently takes data on soil samples, groundwater measurements and other factors. With that data, he is then able to help viticulturists increase the quantity and quality of their yields.
If able to conduct research with Dr. Wilkins, Haggen would have a large amount of flexibility and freedom in creating experiments to test in relation to viticulture and terroir.
"I would be able to create my own hypothesis and test it and take my own soil samples in an area of my choosing," said Haggen. "There's no cookie cutter way to do it right now, and that's a little terrifying. It's kind of like one of those choose-your-own-adventure stories."
Haggen has already completed a program with Boise State: a month-long field camp in Sardinia, Italy over the summer. In this program, she focused on making geologic maps. While in Italy, she experienced agriturismos, which she explained as a farm-to-table airbnb, upgraded.
"It's all primarily sustainable and organic. You take what you grow and make it into your own wine, into your own pastas, and into your own sauces and salads," said Haggen. "Every night it was something different, always something super traditional Italian. It was fantastic."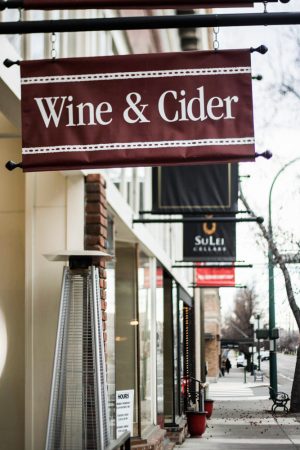 This experience in Italy continued to fuel Haggen's interest in viticulture just as the liberal arts nature of a Whitman education has.
While much of her work in viticulture and geology has been done outside of Whitman, Haggen asserts that Whitman has been extremely valuable in fostering her interests and skills. Last semester, Haggen completed Professor Kevin Pogue's course on terroir as an independent study.
"Whitman has really supported me through the whole process," said Haggen. "What I love about Whitman and the small liberal arts education is the sense of community, especially between students and professors."
Tapping into her confidence and knowledge gleaned from her Whitman education and viticulture experiences, going forward, Haggen knows she will continue to learn from and disrupt institutions that are still largely male dominated.
"In the wine industry, you come across a large portion of winemakers who are men and they get a lot of publicity. Then you come across only a few that are women," said Haggen. "Gender doesn't dictate whether or not you can make good wine. That's dictated by passion and knowledge."
VITICULTURE + WINE MAKING
Devyani Gupta, who graduated from Whitman in 2015 with a double major in Psychology and Spanish, is enrolled in the Enology and Viticulture program at Walla Walla Community College (WWCC).
Originally from Portland, Gupta is simultaneously working towards a degree in viticulture at WWCC and working at North Slope Vineyard Management.
In the future, Gupta plans to continue to work in Walla Walla as well as find opportunities abroad. She also hopes to someday create her own label and has even started making small batches of wine each year.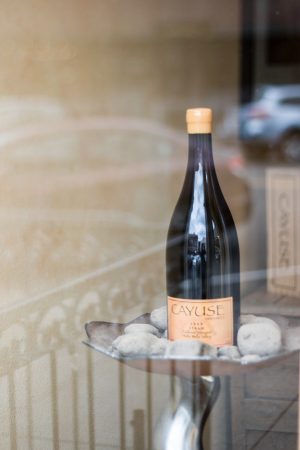 "My passion is in both the vineyard and the cellar, so the dream is to grow the grapes and to make the wine," said Gupta. "Ten years down the road, I hope to have ten acres and my own label."
Gupta first became excited about viticulture because of her parents' interest in wine and her experience working in the food industry throughout college.
"I was working as a hostess at a fine dining restaurant with a resident sommelier [a waiter who is in charge of wines]," said Gupta. "I would chat with him about how he made wine decisions and Walla Walla kept coming up. I got a job in a tasting room and I was passionate about what I was learning, and it seemed to stick."
Gupta did not go into viticulture immediately after graduating from Whitman. Instead, she worked at a research lab in Seattle.
"It was a fantastic job, but I was not happy in that kind of lifestyle," said Gupta. "I missed Walla Walla and the community and creative aspects of the wine industry."
Now she gets to come back, splitting her time between classes at WWCC and the vineyard.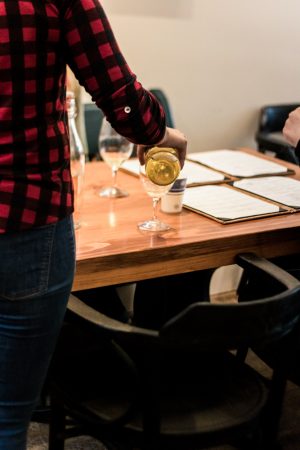 Elle Pollock
Although the focus of Gupta's work has shifted since her undergraduate education–from psychology and Spanish to viticulture–she still maintains that Whitman's liberal arts nature has aided her in becoming a competent and multi-faceted worker.
"You end up with a nice arsenal of skills that are easy for employers to hire," said Gupta. "Even though I have a degree in psychology, I can still help manage the data. I have strong math skills and lab skills along with art skills."
Gupta said that one of the most valuable skills she developed through her Whitman education was bilingualism.
"Easily the best connection is my Spanish degree," said Gupta. "It's the nature of the field. It helps a lot, especially culturally, to be able to joke around in Spanish and converse with people."
Gupta has found a true passion in viticulture and encourages Whitman students to take advantage of the rich culture of wine in the valley.
"I would love to see more Whitman students get out there and try out these jobs, try out the industry," Gupta said.
VITICULTURE + DATA SCIENCE 
Yarden Blausapp, a senior math major from Vashon Island, Wash., in the midst of her Whitman education, is supplementing what she is learning in the classroom through a fellowship at the Walla Walla Valley Wine Alliance, an organization that works mostly on marketing for local wineries, through the Community Fellows Program sponsored by the Student Engagement Center.
Blausapp was initially drawn to the fellowship for the opportunity to practice data science, a field she hopes to pursue in the future based on her passion for math and computer science. Along with working in data science, she has also enjoyed being more involved in the Walla Walla community and learning about one of its most important economies: viticulture.
Blausapp has been creating a database for all the vineyard data, that includes climate conditions and which varietals are grown in each vineyard. Blausapp has been using Structured Query Language (SQL)  to consolidate and analyze the data.
"Using SQL I am able to run analysis based off conditions that join them, like if I want to see which are the top vineyards that grow merlot and are located at this elevation," said Blausapp. "I had never used SQL before, and so what's cool is that I was able to teach myself this skill that I can use in the future."
Through her fellowship, Blausapp has tapped into the unique landscape she has lived in for the last four years while at Whitman.
"It's cool that it's related to viticulture because I've been in this area for the last four years, and once I leave I won't have access to this sort of field," said Blausapp.
Blausapp said that she has enjoyed getting to know more about the wineries behind the scenes. She recognizes that consumers mostly get to see the wineries downtown, but she has been able to see the various aspects that lead to wine production.
"It feels good to get off campus regularly and meet people who aren't just from Whitman," said Blausapp. "For example, I got to participate in a photoshoot for this 'Travel Walla Walla' magazine and meet a bunch of people."
Whitman's location in the Walla Walla Valley has allowed Blausapp, Gupta and Haggen to explore a manifold of passions within the wine industry. In turn, they have all grown closer to the communities surrounding viticulture here in Walla Walla and around the world.