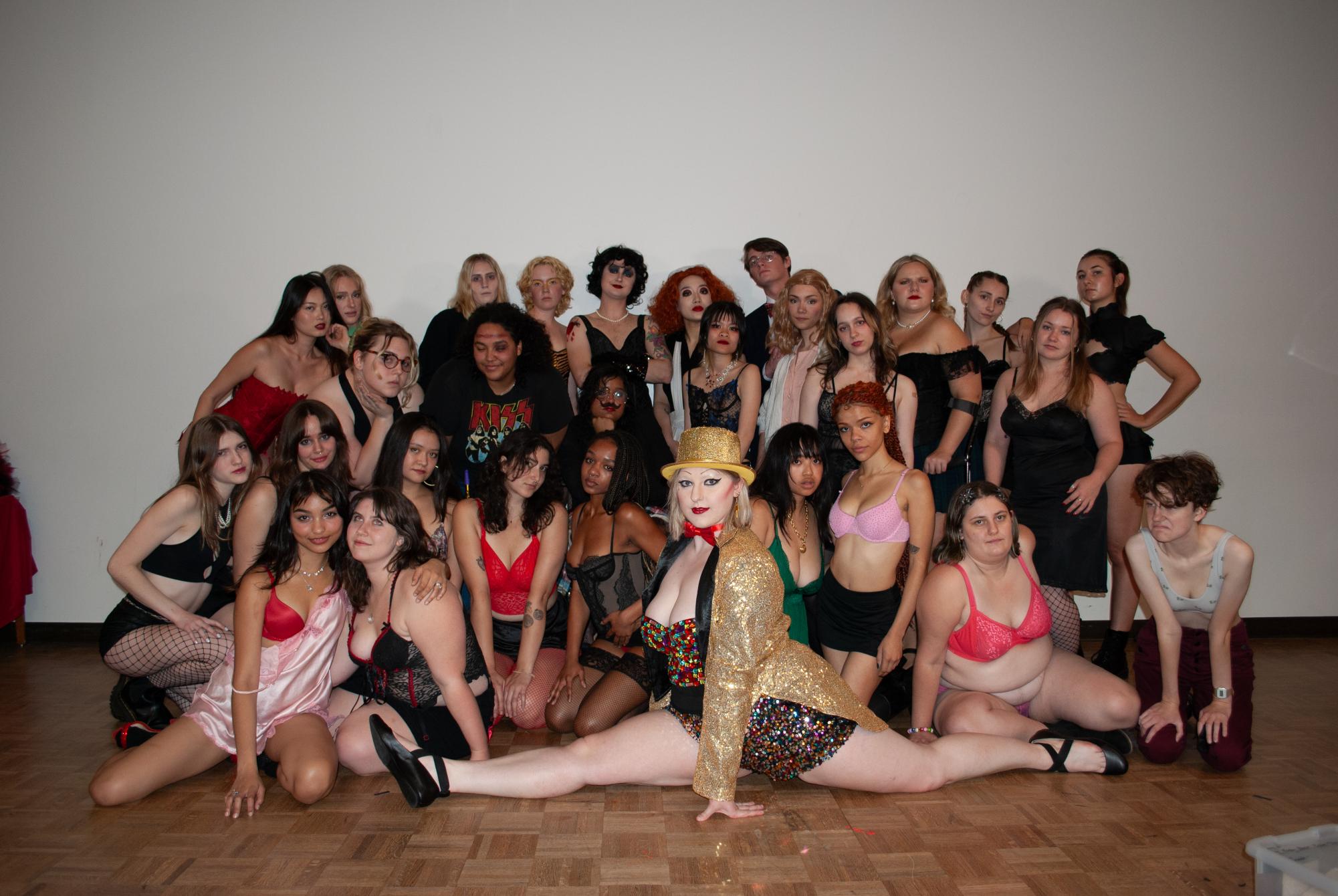 For one October night only, students had the opportunity to watch the cult classic "Rocky Horror Picture Show" live and in the flesh. On the 28th, Cordiner Hall became a space for students to let loose, get X-rated and celebrate with unapologetic expressions of identities and mixed drinks. Historically, it is one of the most attended student-led events at Whitman, with around 700 attendees this year dressed in leather and lace, dancing along to the Time Warp. 
The plot of the show is bizarre and confusing, it's full of sex, science and feather boas and follows a newly engaged couple Brad Majors (asshole) and Janet Weiss (slut) and their experience trying to find a telephone in a castle after their car breaks down. The rest of the plot is, while somewhat explainable, not worth explaining, since nothing can compare to watching the show live.
The student-led production was directed by senior Quinn Miller, who has been involved with the show since his first year. This year, along with directing the show, Miller played the iconic role of cross-dressing mad scientist, Frank-N-Furter. For Miller, this role was a step away from Miller's interactions with the production in the past.
"Frank-N-Furter is kind of like the farthest thing from me and so I wanted to just push myself to do something kind of crazy and out there," Miller said. "It was also a lot about embracing my body and myself as well. Feeling comfortable enough in my body to do this role was something I never thought I'd be able to do, so that was really big for me."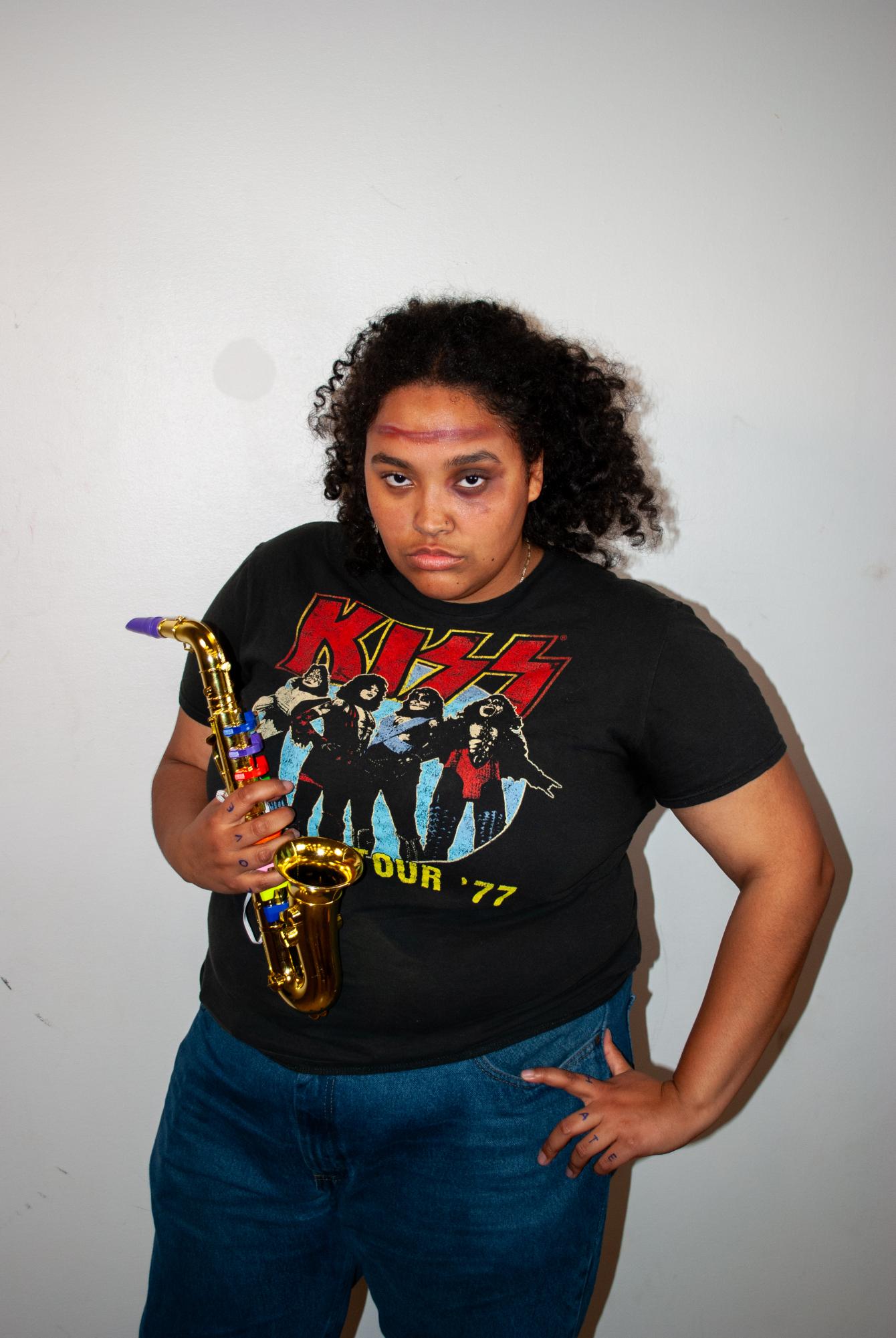 Senior Shola Mau played Eddie, a saxophone-playing, motorcycle-driving heartthrob who stole Columbia's heart, as well as the audience's. It was Mau's first time being in the main cast for Rocky, something they had been hoping for across their years at Whitman.
"I remember seeing the show [freshman year] and thinking 'I wanna be up there so bad' and I remember being so nervous that I didn't go to auditions," Mau said. "Being in Rocky felt like being a part of something special, I'm really glad I was able to have this experience. It was probably one of the highlights of my college experience, it was just overwhelmingly positive."
Both the main cast and Whorus attracted students of different ages, backgrounds and identities. For Mau, one of the things that stood out the most was the open inclusion and diversity of the show.
"Going to a predominantly white school, a lot of places are super white," Mau said. "It was a very queer-positive space, the diversity this year was awesome, having racial diversity within the cast, having gender diversity within the cast, it was super cool."
Sophomore Goldie Cameron took on many roles in this year's production. Cameron hosted the annual Virgin Games, acted as stage manager, is a part of the Rocky Horror Picture Show Board and was the "Head Whore" responsible for coordinating the Whorus. Cameron describes the show's main purpose as opening opportunities for students to express themselves freely and openly.
"It's a beautiful expression of art and it's a very safe queer space," Cameron said. "It feels like it's the one time of year where being queer is like a beautiful expression of will."
Cameron also described how the show was connected to her own identity.
"Me being in Rocky last year, set me up for everything I am right now. The experience I had in Rocky allowed me to set the stage for what I wanted myself to be. It really was a freeing experience."
As Head Whore, Cameron organized the Whorus' roles throughout the show, coordinating dances, call-outs, blocking, props and more. The Whorus this year included around 20 students who kept the show engaging and high-energy.
"Whorus is essentially the hype masters of the entire show, they're keeping the energy of the entire show, the driving force of comedy throughout the show," Cameron said.
The Whorus was not the only driving factor in the success of the show, with certain repeated call-outs and the genuine excitement from the audience feeding the evening's powerful atmosphere.
To Mau, audience interaction was critical. When Mau razor-scootered through the crowd and heard the horrified screams from students as her character was killed, she felt connected to the audience.
"To have the whole crowd screaming and reaching towards you, having people be excited to be there, it felt kind of surreal, it felt like I was kind of like having my moment," Mau said.
Cameron agreed, celebrating audience engagement.
"The audience is part of the show, they are encouraged to scream, they are encouraged to yell, they are encouraged to be excited," Cameron said. "The whole point is for the audience to be having an exciting, thrilling experience."
In its popularity, Rocky became known as the cult classic, the show was historically a safe space for queer communities. Mau saw this safety reflected in this year's production and its lighthearted, liberated fun.
"Having this space to be unapologetically queer and have fun with it, because a lot of times you see these things [queer identities] in very serious places," Mau said "When it comes to the queer experience, a lot of it is what's hard, like what are we struggling with, but this is a place to celebrate queerness, celebrate difference and just have fun with it."
Miller, who saw Rocky evolve over the years, now sees Rocky as not only an exclusively queer space but also a place for all intersectional identities and safe, supportive joy.
"In my freshman year, it kind of felt like the only place I saw as a comfortable queer space," Miller said. "I feel like now it's not exclusively a queer thing, it's kind of just like whatever your expression is, whatever your sexuality is, just come and have fun with us."
Cameron hosted and MC'd this year's Virgin Games, a pre-show event for audience members to participate in wild, exciting games. This year, thanks to the Whitman Events Board, winners received incredible prizes, from Halloween accessories all the way to a $200 Bluetooth speaker. The prizes didn't shy away from the night's raunchiness — several winners left the show with new sex toys.
"The Virgin Games is essentially a hype-up program for the show, it gets the audience excited and it's really just for shits and gigs. It was phenomenal, the audience was so engaged, people were fully committing," Cameron said. "Running the virgin games is, I think, one of my favorite things I've ever done on campus. It was a joy and we had the budget to do things that we have never done before."
WEB was not the only organization that played a role in Rocky's success. This year, for the first time ever, Whitman's Sexual Violence Prevention group was there to support any of the audience, cas, and crew during the show. SVP had space outside the auditorium with a myriad of resources, a listening ear and some space for students to take distance from the show if needed.
"SVP was an amazing inclusion. Rocky is an incredibly sexually charged and raunchy show, when you're running something that is so sexually driven you have to have resources for people, you have to make sure people are safe," Cameron said. "This year we took huge strides to improve the quality of the audience experience during Rocky."
SVP also was heavily involved in the cast's experience of the show, the group spent time with the cast, establishing safe words, helping set boundaries and guidelines, bringing in trained responders for anyone struggling during the show.
"It's been a really positive thing, a lot of the cast members were like 'I'm glad we're talking about this'," Miller said. "I know it made me feel more comfortable, knowing that if I need resources they're there, if my fellow actors need resources they're there."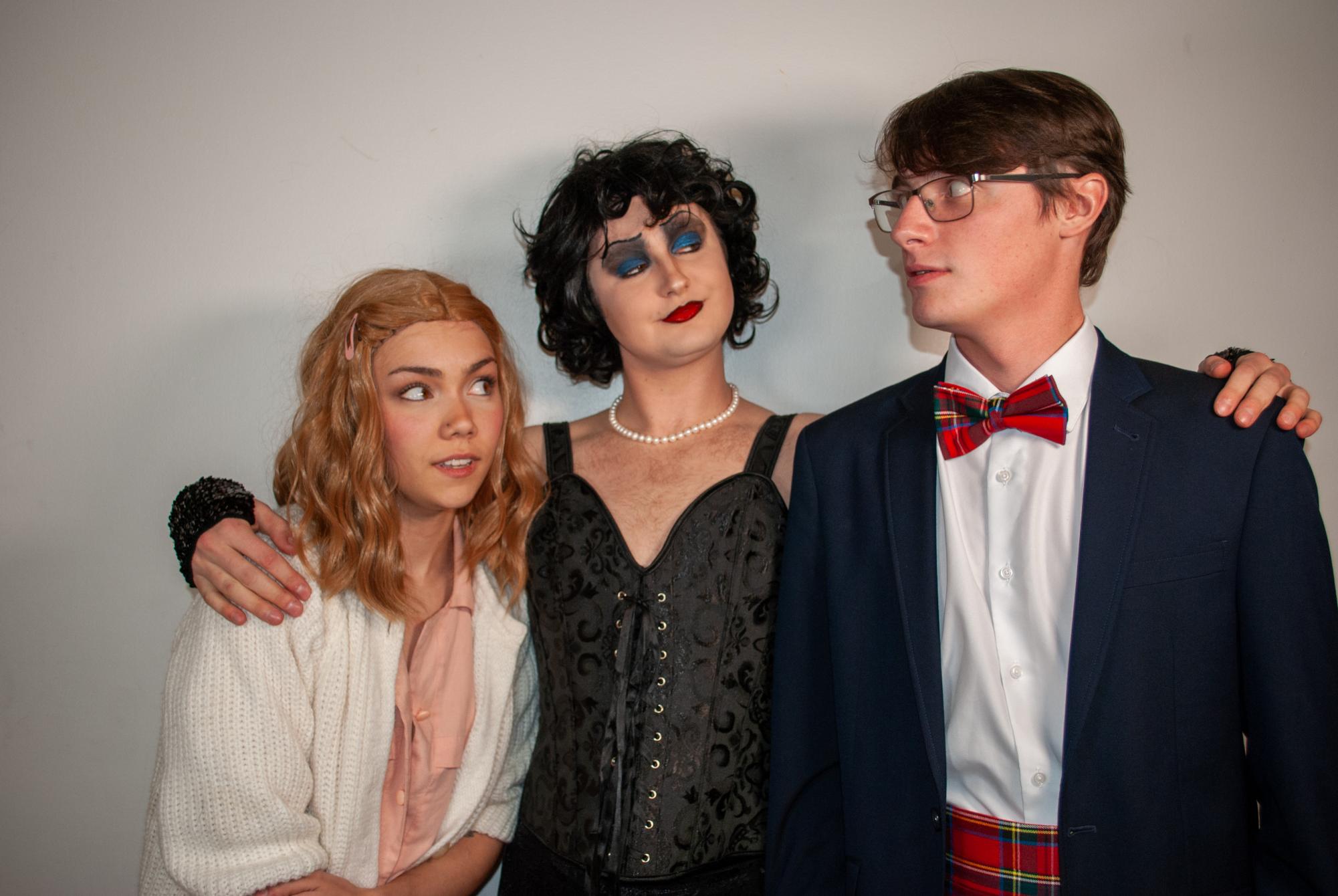 The Rocky Horror Picture Show, being a decades-old tradition at Whitman College, is clearly something so many students hold so close to their hearts. From the cast and crew to the audience, Rocky was a few hours of liberating, orgasmic, unserious fun. The future of Rocky seems to be bright and engaging, with continuous support from organizations like WEB and SVP, and the genuine support of students, Rocky can remain a Whitman tradition for decades to come.