48 Minutes: Reflecting on four years of collegiate basketball
On this week's episode of the Whitman Wire Podcast, reporter Shara Carranza spoke with Kaylie McCracken, a senior co-captain of the women's basketball team, to hear her thoughts on the season so far and reflect on four years of collegiate basketball.  
This interview has been edited for length and clarity.  
Shara Carranza: Being a senior, what has college ball been like? How have you liked it so far?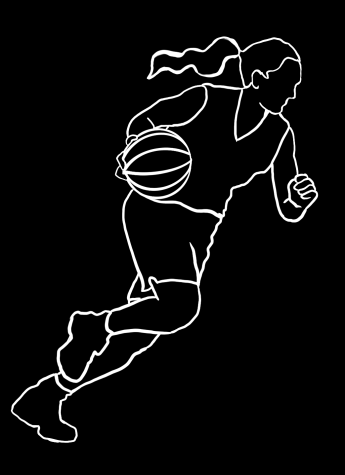 Kaylie McCracken: Honestly, it's been a lot of fun. My freshman and sophomore years we did pretty well, [but] obviously that was before COVID. My sophomore year, in 2019-20, we were actually still playing in the national tournament when COVID started. That was kind of crazy, but this year is our first real year back from that, and getting to compete for a national tournament again is really exciting.
SC: That being said, what motivates you guys to keep winning? Or, what are you doing or planning in order to make it to the conference [playoffs]? 
KM: It is a really big deal. It's really exciting because we have 16 players on our team that are really good basketball players. We come to practice every day. We work hard and we motivate each other –  to do better and be better basketball players. I feel really lucky to have teammates that I trust and that can go in the game and do really good things for us. It's really exciting to have such a deep roster that can win championship games. 
SC: Being so close, do you have rituals? Pre-game rituals or anything you do for fun?
KM: Usually, we all show up to the gym. We have to be there at least an hour before the game, but leading up to the hour before the game, people filter in. And then at—this is a really weird number, but 48 minutes is when we start doing our team stuff. We all huddle up. 
SC: Does 48 have a meaning or is it just a number you guys have set?
KM: Honestly, I don't really know. We're a very ritualistic team. We do things at the same time schedule as always. On away games, we always have the same seats on the bus. You sit there for the first away game of the season and you have to be in that seat the rest of the season. It's very habit-based stuff. 
48 minutes has been since I've been at Whitman, and this is my fourth year. I'm sure Taylor [Chambers] and Kaelin [Shamseldin], who are both fifth years , would say the same thing. It's always been 48 minutes. I don't know when that started, but that's just what it is
SC: What advice would you give for your team that's going to still be here? What would you tell them, if you could?
KM: I would tell them to keep working. You don't ever really know when your opportunity is going to come. You never know when your time is and just to keep working hard. Our younger people right now are really pushing themselves and pushing some of the older people on the team to be better basketball players. Focusing on getting better is the best thing, but that's what we're all trying to do—to keep winning.
Listen to the rest of Kaylie's interview, and more from the women's basketball team, in this week's episode of the Whitman Wire Podcast, releasing Friday, Feb. 11 at 11 a.m.  Full episodes of the podcast can be found here.