Live Blog: Spring Issue 2
Mickey Shin, Managing Editor
February 1, 2017
Welcome back! Some exciting events from the evening:
We have a new PA! Welcome to the team, Mayra.
Humor Editor Anthony brought snacks. They were well received.
We still miss Martina.
Editors have just been informed that Club Penguin will be shutting down.

We are devastated.
"Were any of y'all Neopets moguls?" -Opinion Editor Peggy

Fun fact: Sports Editor Ridley dropped out of the eighth grade.

"Did you go to high school?" -Humor Editor Anthony
Here is Production Manager Kerr and his custom kerricature.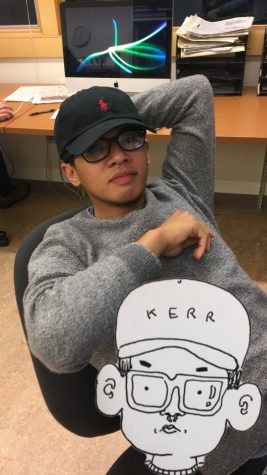 Live. Laugh. Chard.
See you next week,
Mickey