Senior art majors return to studio to pursue theses
For senior art majors, this semester has required a bit of an adjustment. From navigating the studio to working on their theses, there are plenty of challenges to overcome, but there are also unexpected silver linings.
Erin Tyler, a senior art major, explained that this semester, it was great to get back into the studio after the few weeks of quarantine.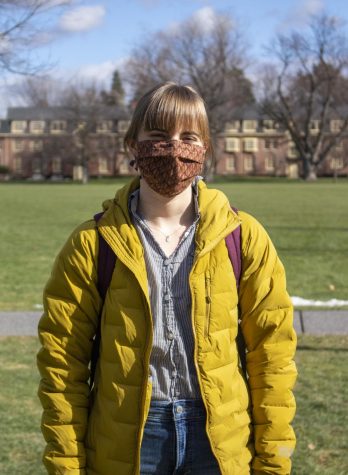 "I was definitely highly anticipating being able to get back into the studio throughout quarantine, and once I did, I felt so much better!" Tyler said. "It was kind of like we were waiting and marinating and stuck in this holding pattern of not being able to quite do what we wanted until things were all sorted, which was also a factor in the fall — we were able to get into the building but not until week 5 or so."
Tyler explained that, in the fall, only senior art majors were allowed in the studio.
"I was definitely spoiled, being able to count on being there alone! And while that is no longer the case, I am super grateful for that space and time and access, because it was a very unique situation that came out of something [frustrating]," Tyler said. "But overall, the uncertainty took a bit of a toll on being able to work well for me, and put a lot of pressure on what I made once I finally got access to all the tools I needed, but now I feel better about it all and am trying to take all the time I can get in the art building to keep working on and finishing up my thesis!" 
Bailey Flinn, another senior art major, described some of the other challenges that came with the new semester. One such challenge was navigating the new class formats.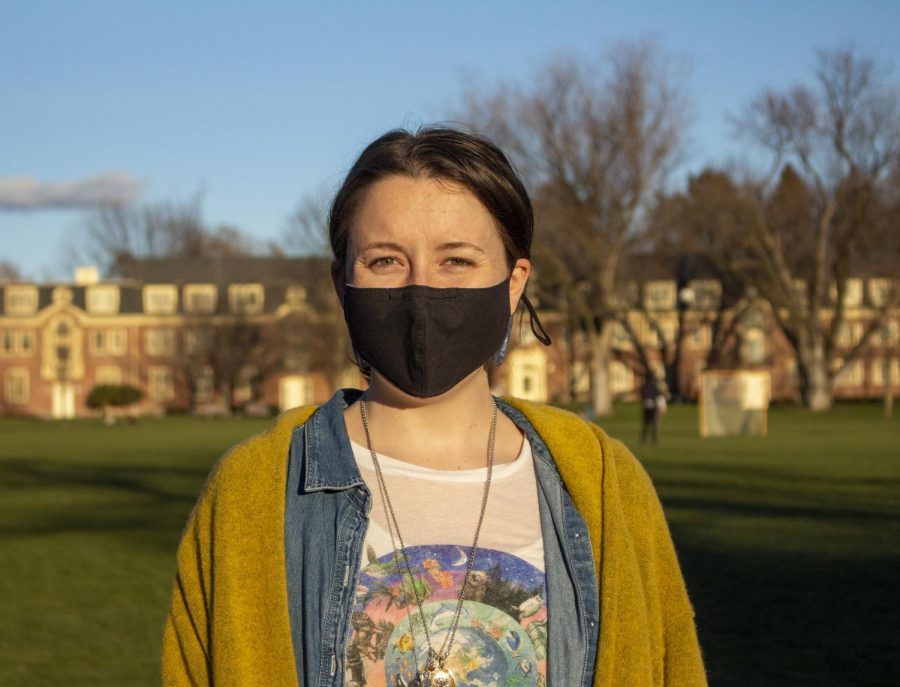 "I zoom in from my studio because I feel better about being in my studio than I do about being in a room with other people," Flinn said. "I think that's really the main difference [from last semester] — it's nice having the senior studios because I can come into the art building and work and I feel reasonably comfortable in here. I trust the other art majors and I know with the stuff in my studio no one else touches it."
However, Flinn also enjoys seeing other students on campus again. 
"It's just fun to see people walking around the art building, just having lifeblood back in the building," Flinn said.
Right now, the seniors are working on their theses. For art and chemistry double-major Kieran Gallagher, both departments require a thesis project.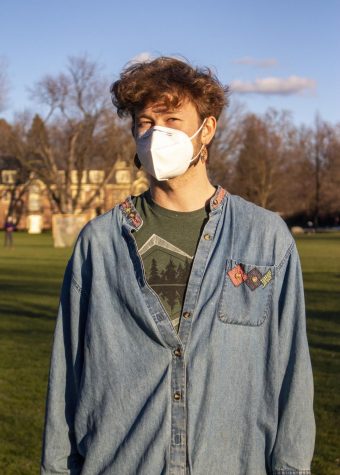 "It's such a weird semester in general, but also my semester has really just been working on both of my theses," Gallagher said. "I don't particularly have many lecture classes or anything, so it's a lot of self-motivation, which is a lot easier when I see people around me making things and doing things."
Gallagher's art thesis aims to "blur the lines between architecture and sculpture" using plaster. He also mentioned that seniors may be able to display their projects in the Sheehan Gallery.
"It seems like we're gonna have our senior thesis show… in person… which I think all of us are super excited about because last year it was all just online stuff," Gallagher said.
While thesis projects act as the capstone for their time at Whitman, seniors are also preparing for what comes next.
"After this? That is a very good question," Flinn said. "I have a job at a grocery store, which is nice because no matter what happens with the pandemic, I can work there… I've been looking at a few artist residencies in Washington state and so that's been fun… but I think right now I'm so head down with my thesis that I have some broad ideas of what I might do with my time after, but for the most part it's just been working on my thesis."
Gallagher was also uncertain. 
"Hopefully I'll be leading some trips during the summer — it'll give me like three months to push off whatever comes next. But I'm hoping to live with some friends in some city somewhere," Gallagher said. "I didn't particularly want to apply to chemistry grad schools because I just have no idea how they're going to look, especially on the tail end of COVID-19. So hopefully I'll spend the next couple years doing some chemistry work and also trying to make art and continue along in that path before really deciding what I want to do with my life."
No matter what comes next, these seniors are hopeful for the future and looking forward to creating art beyond the classroom.