Lighting and sound design workshop encourages aspiring theatre technicians
Although lighting designer Jessica Buttery and sound designer Paul Fowler could not work on a Harper Joy Theater production this semester, both designers chose to lead a virtual Lighting and Sound Design Workshop for enthusiastic students and community members alike. The question-based workshop took place on Sept. 16 and allowed participants to receive advice from both accomplished theater professionals.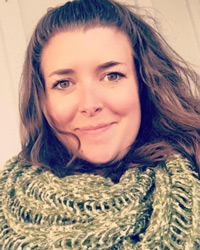 Buttery, who is based in Denver, CO, used her background as an electrician and lighting designer to advise attendees on creative pursuits and answer questions about nitty-gritty electrical work. One of Buttery's pieces of advice to attendees was not to seek out theaters with established lighting and sound design, and instead to work for theaters that require troubleshooting and creative problem-solving. According to Buttery, this allows you to become acquainted with theatrical processes and technologies more closely than if they were set up for you.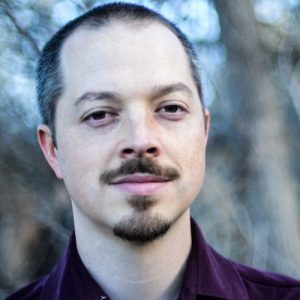 Similarly, Fowler, who is also based in Denver, CO, recommended that people interested in sound design seek out coffee shop concerts and non-professionally designed shows. Fowler's diverse background in music and theater allowed him to answer questions with everything from specific microphone recommendations to advice about software and home recording.
Discussing lighting and design, in particular, was a rare opportunity for junior Bio major Taylor Kolkemo, who has participated in multiple theater productions at Whitman. Kolkemo said, "I really liked the opportunity to talk with guest artists who don't work at Whitman all the time. We don't have an in-house lighting designer or sound designer, so for students interested in those areas, it's always kind of luck to have an opportunity to ask questions about lighting and sound."
The Lighting and Sound Design workshop was also part of a greater effort to connect members of the theater community during the pandemic. 
Senior Theater major Jay Tyson said, "With the whole industry pretty much shut down and not having any shows to work on, virtual or otherwise, being able to attend these workshops and talk to different folks has been a plus during an otherwise sort of negative time for the industry. Even if it's kind of theoretical at this point, it's great to talk about where things can be when they open back up."
Fowler and Buttery particularly mentioned that the pandemic is a great time to become certified to work professionally in lighting and sound. They also encourage students to attend the United States Institute for Theatre Technology's annual conference in March, which can be attended from anywhere in its online format. 
While there are few opportunities to participate in live theater right now, workshops like this allow folks who are enthusiastic about theater to connect and continue to pursue their interests.