Varsity Nordic: Creating laughs in different locations
Mo Dow , A&E Reporter
October 15, 2020
Varsity Nordic, known colloquially as V-Nord, is Whitman's resident improv troupe, and they've been hit hard by the pandemic and the shift to online schooling. Members of the troupe have been struggling to find ways to adapt to new formats, especially because of how unique improvement is as a medium for performance. When asked what has changed in this new semester, Matthew Triplet, a Junior history major and member of V-Nord said:
"Pretty much everything, I'd say… We're used to meeting three times a week together, and the fact that now we're not all in Walla Walla, and have to do everything online, we're still figuring out what V-Nord is now and how we can stay connected and keep making people laugh." 
Triplet also added that the group made the difficult choice not to hold auditions for new members this semester, hoping that the group could rely on their experience together to overcome some of the challenges that they face.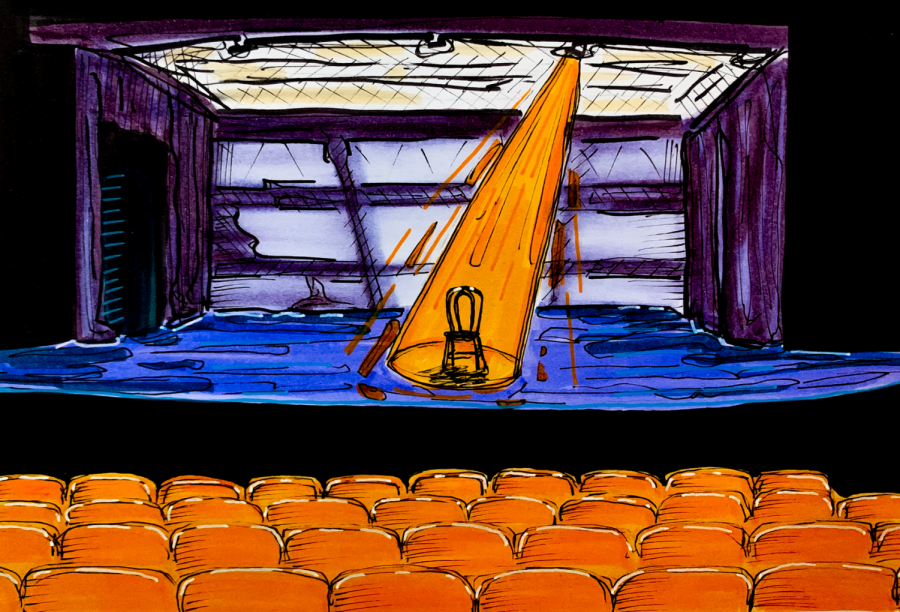 According to another member of the troupe, Jack Frey, a sophomore English major, Varsity Nordic has scaled down significantly because of the pandemic, and now only meets about once every two weeks, if even that. Frey says that the group is still unsure of how to proceed, but everyone is working to find creative solutions to strange circumstances. 
"So much of doing improv is about chemistry, and a lot of that comes from being in the same space, performing and feeding off the energy of other people." That's really hard to do on Zoom…" Frey said. "As far as an improv performance like you might be used to, if you've seen one before, probably nothing like that until we're back on campus." 
Although the members of Varsity Nordic aren't planning to run their operations as they normally do, the group isn't lacking in ideas. Discussions range from an improvised podcast to small video skits, or some kind of Zoom recording posted in the student digests.
V-Nord member and junior sociology major Maddie Ott has some ideas about what these might be like "An improvised podcast could look like… well we haven't thought about it too extensively, but we would all have a question we would respond to, like a what-if question. And then we would all get on a Zoom call, record it and save it as an audio file."
But above everything else, the group just wants people to know they're still active. "We're still here — we're not dead," says Frey.