Studio Series celebrates dance at a distance
The artists in the Theater and Dance department's upcoming Studio Series see virtual art as an opportunity for curiosity, connection and collaboration. The Studio Series, curated by Whitman Associate Professor of Dance Renée Archibald, will take place Sept 10 – 27 and feature workshops, performances and conversations that challenge participants to connect with one another.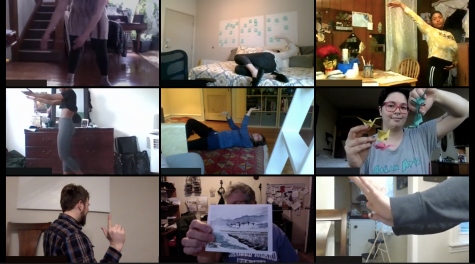 On Sept 10 and 12, Nichole Canuso, choreographer and director of the Nichole Canuso Dance Company, and Jennifer Turnbull, artist and Spiral Q co-director, will lead "Being/With" workshops, which group members of the Whitman community with residents at the Odd Fellows Home over Zoom. Prompts for conversation and movement will familiarize groups of 12 participants with each other in their separate spaces, encouraging them to connect physically from afar. 
"[We are] inviting people to see as much of someone as possible, and to recognize that it's impossible to know everything about anyone, even the person you're most close to. But that curiosity is what makes everything more rich…[There's] the chance for us all in the workshops to just wrestle with that impossibility and that wonder," said Canuso.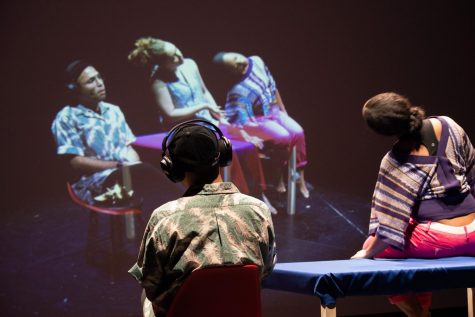 Since the Adopt-a-Grandparent program has not been able to continue in person, Canuso hopes that her workshops will help maintain the connection between the Whitman community and the Odd Fellows Home.
Canuso and Turnbull will also lead interactive performances of "Being/With: Home" on Sep 20, 22, 26 and 27, which will invite participants to collaborate one-on-one to create something new and unexpected.
Kathleen Kelley, a media artist, dance choreographer and associate professor of Dance and Technology at Montclair State University, will share her short film series, "Digital Affect/Physical Effects," on Sep 11. The films grapple with the physical body's virtual presence.
Kelley asks, "Can you bring your body-sense into the virtual world? Can you breathe together with people on Zoom? Can you all connect to the fact that we're in this space together? So much of the virtual experience is about the head without the body or the brain without the body. But, if you think about it, we're all actually here."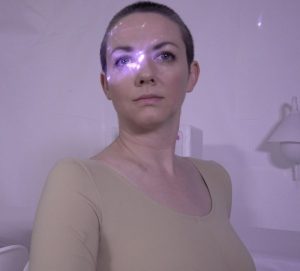 Kelley will also lead the Smartphone Video Composition Workshop on Sep 13, which aims to give attendees the skills to use smartphones to make an artistic impact. 
On Sep 12, there will be a live discussion between the editors of Black One Shot, an ongoing online art criticism project that focuses on the art of blackness. The discussion will feature Lisa Uddin, author and Whitman College Associate Professor of Art History and Visual Cultural Studies, and Michael Boyce Gillespie, author and associate professor of Film at City College of New York and the Graduate Center. They will discuss their work particularly in relation to the pandemic and the insurrections related to police brutality. 
Uddin and Gillespie write, "Black One Shot stages brevity and precision in response to the art of blackness, contemporary and/or prescient. At 1000 words a pop, these pieces divest from academic respectability to inhabit the speculative, ambivalent, irreconcilable ways of black forms, and move through the fires this time. Seditiously, we are object forward, conjuring up the necessary intimacy generated between a critic and their object and keyed to the channels and frequencies of blackness."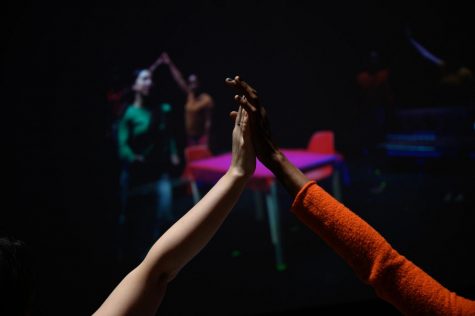 On his hopes for the Studio Series, Whitman Senior Dance Lecturer Peter de Grasse says, "Dance as an activity tends to be self-selecting. Sometimes what I see is that students who show up to take dance classes in person, generally speaking, are able-bodied, relatively physically-fit people. And yet dance can be for anyone, and I imagine that there is a potential for people who may not feel comfortable crossing the threshold of a studio to find an added layer of comfort in this [online] format. That would be my hope. Perhaps, through this experience, they might be more likely to set foot in a studio." 
To attend any of the Studio Series programs, sign up or use the links on the Harper Joy Theater's website.