Whitsquatch Brings Student Art and Music to the Main Stage
The end of the semester marks the return of one of Whitman's most popular events, Whitsquatch. This annual arts and music festival celebrates its fourth anniversary, featuring many prominent student musical groups like The Pious Porpoise, JOAN and No Thirds. Whitsquatch offers these students a chance to perform for their fellow Whitties on the school's behalf. WEB, KWCW and Blue Moon have joined forces and planned an event that is both the performers and the audience.
Blue Moon Editor in Chief Eli Cohen '19, and Whitman Events Board Chair Sarah Rothschild '19, spoke about the upcoming event and its significance.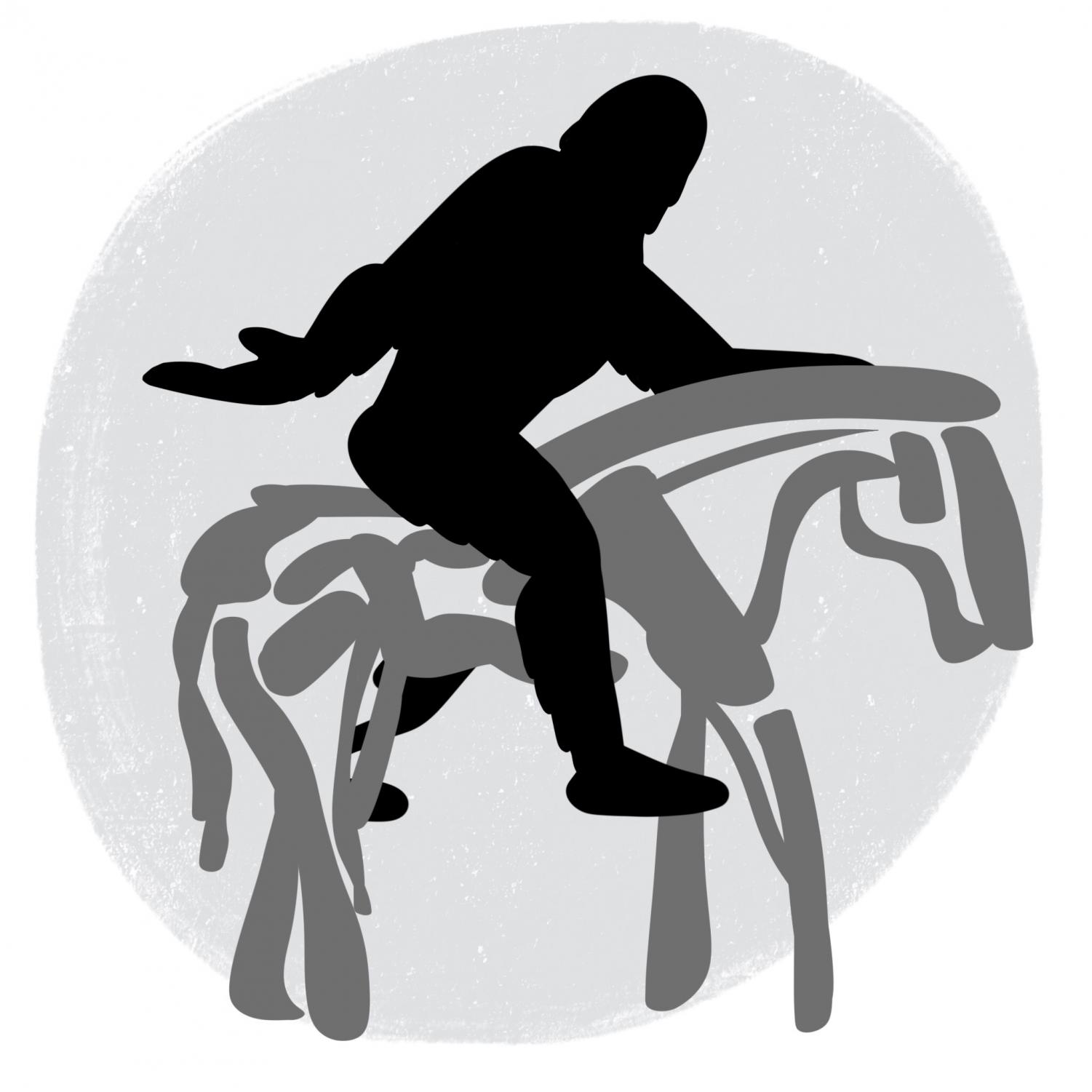 Q: How does Blue Moon connect back to Whitsquatch?
A: Cohen: This is the fourth Whitsquatch, and the first event was my freshman year when Cody Burchfield, the Digital Media Editor for Blue Moon, wanted to throw together a release party that could also double as a music festival. I think he did most of the planning himself. Since then it's become kind of a campus wide thing where [Blue Moon] can still have our release party there but we can also use extra funds we get from WEB and their planning expertise and the music knowledge of KWCW.
Q: What are WEB's and Blue Moon's hopes for the event?
A: Rothschild: In general for WEB events we hope there is space that will bring together all types of students, all of our events are free and open to the student community. Our general hope is to bring together different campus communities that maybe wouldn't normally interact with one another. It's also a really fun way to end the semester.
A: Cohen: A lot of [Blue Moon's] work is done privately. We get submissions from all students from all years, but the planning process and work on the magazine is done without a lot of outside input, so getting to show everyone at this big event that anyone can come to can receive their free magazine and have a good time.
Q: What do you see as the importance of events like Whitsquatch to Whitman's art community?
A: Cohen: I think it gives people a space to show their art that's maybe outside of a class context or something they feel they have to contribute to. We try to get submissions from anyone, not necessarily art majors, and get as wide a range as possible so we can show them that there is a space for that. The event can promote the magazine, but also the freedom for everyone at Whitman.
Q: How has Whitsquatch changed over the years?
A: Rothschild: The one thing that I could note that has changed is that we were able to get a liquor license this year, so we're gonna have a beer garden this year. That will hopefully give it more of a festival type vibe.
Q: What would you say to the student who is uncertain about their participation in this event?
A: Cohen: Just stop by, walk around, see what's there. Come by, there's food, there's music and there's art.
A: Rothschild: It's also a three and a half hour event, so feel free to come and go. It's nice to have an event outside because it attracts people who might not normally come. Such as people who are just walking past or people who just heard the music.