Taste of Africa
On Saturday, April 20, the Whitman African Student Association (WASA) hosted its bi-annual Taste of Africa cultural celebration. This long running event featured performances and presentations both by WASA members and guest attendants, as well as dishes from various African cuisines. The event sought to celebrate African culture and identity, and to share it with Whitman.
The issue of diversity at Whitman isn't skin deep, as representation of different cultures is part of diversity alongside ethnicity and economic background. This is what makes WASA's Taste of Africa event so important and effective. The event seeks to celebrate, rather than educate, the African heritage that inspired it.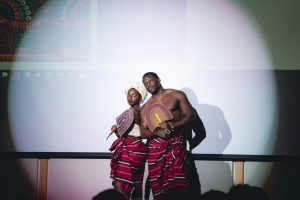 When asked if he felt like there was a need for a better understanding of African culture at Whitman, Asare Buahin '20, President of WASA, affirmed the importance of events like this.
"I think that's something we can work on and help out with, but I don't feel like we're learning about Africa. I think Whitman could do better, and that it's a conversation we need to have in terms of how we bring more awareness to the students here," said Buahin.
The students who attended WASA's event seemed inclined to agree. Among them was Jaclyn Jones '22 who spoke about what she saw as a need for better cultural understanding.
"I don't think that we really know where everyone is from, and it's important that students can show us their culture. I think that a lot of people don't know about Whitman's African culture. I'm really glad [WASA] had the opportunity to put this on," said Jones.
While a celebration of heritage, the event was not entirely without an educational spirit. WASA member Fathi Assegaf '19 spoke about the organizations hopes at these events.
"The goal of the event is really to celebrate African culture and people, so I that's really the most important thing to get out of it," said Assegaf. "We're so ingrained to think of Africa in a certain way, that one of the goals of WASA is to change this image and highlight Africa as more than this homogeneous entity."