One Act Play Festival Inspires Creativity and Student Involvement
From Feb. 7 through the 10, the Alexander Stage at Harper Joy Theater served as the venue for the 30th annual One Act Play Festival. The festival brings community members together for four days to enjoy the work of Whitman students.
The One Act Play Festival showcases three student-written and directed plays, each around 30 minutes. While the festival does provide hearty entertainment, it doubles as a competition. Each audience member votes on which play they believe deserves to win first, second and third place using colored chips provided at the door. The winning play receives a cash prize of $150, while the second and third place pieces win $100 and $50, respectively.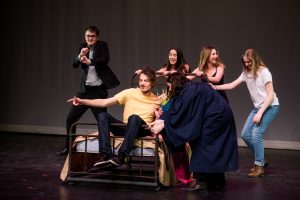 The festival's 1989 creation stemmed from physics professor emeritus Craig Gunsul's desire for a theater event that centered around student work. Gunsul funded the festival out of pocket during its earliest years by refereeing soccer games and testifying as an expert witness in cases pertaining to traffic accidents. In 2013, money from the Gunsul/Holmes One Act Play Endowment began to be utilized to fund the show and assure its continuity.
Production stage manager J Gavigan '20 says, on the show's purpose, "Why it was created is so that all students, people that work in the theater, see the theater, take these classes, have a chance to express their own creativity and create their own art."
Starting last November, all students had the opportunity to submit original plays to be reviewed by a selection committee consisting of students and faculty. The three plays chosen were "Worth a Shot, I Got You," "Babe," and "The Moths" written by Mathilda Chapin '21, Matt Schetina '19 and Rachael Goldsmith Zucker 22', respectively.
Chapin's "Worth a Shot," directed by Ella Meyers '21, humorously touches on the choices after death, featuring a goth ex-tooth fairy and a multitude of political one-liners. In her playwright's note, Chapin writes on the show:
"It did not come from a particularly pleasant or funny place in my life, but rather my deep, incurably ridiculous sub-conscience."  
Schetina's "I Got You, Babe," directed by Rose Heising '20, follows protagonist Tom from high school to college as he navigates hookup culture, parties and love.
Schetina says, on the work: "I hope that everybody is able to see themselves in it, some part of themselves, or see some night that they've had in the play, and cause some introspection and some memory, some reflections."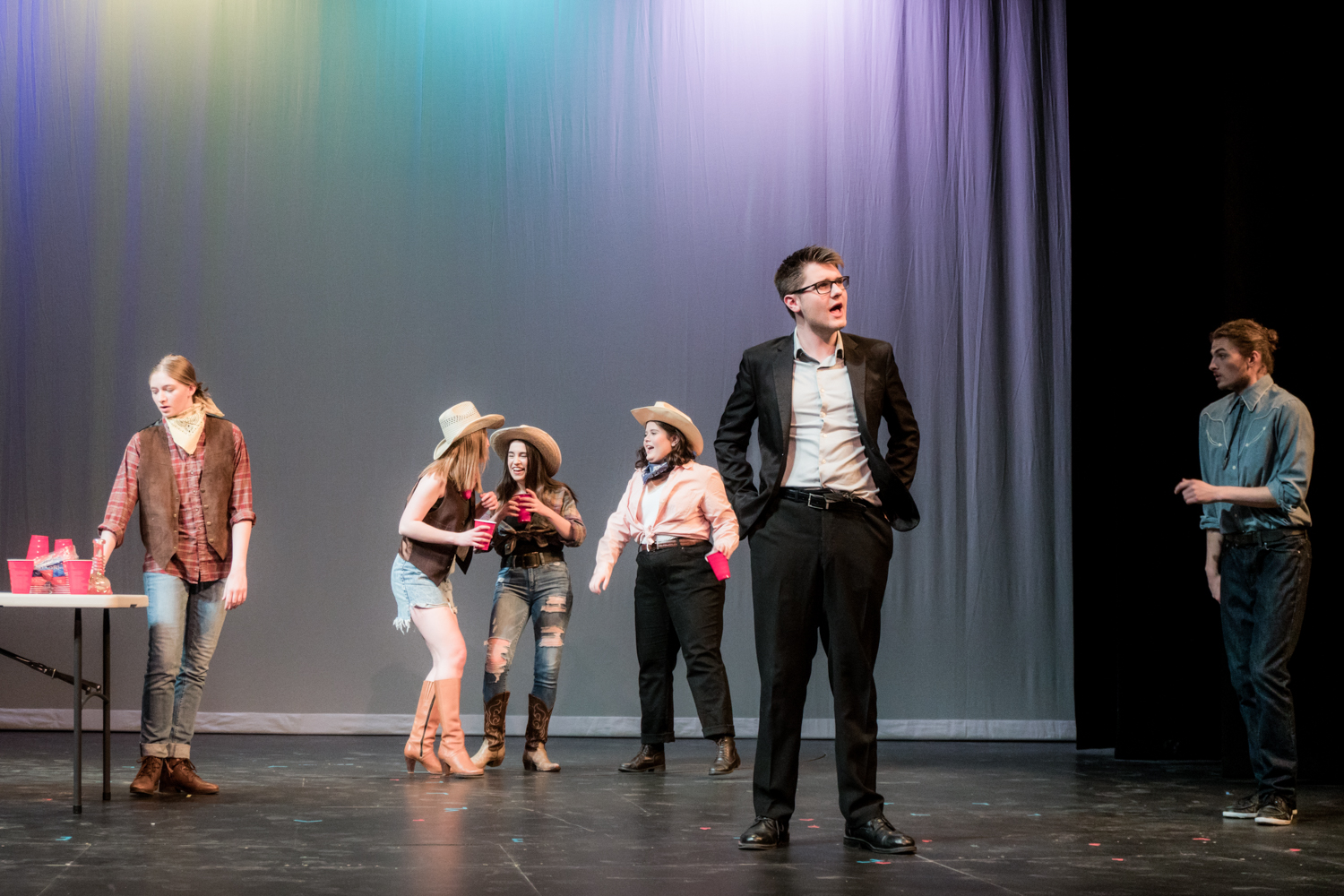 Zucker's "The Moths" depicts the interactions between a prison guard the prisoner for whom she is responsible, with a surreal ending. From their dialogue arises themes of morality, feminism, companionship and integrity.
Zucker notes on the show's inspiration, "There's some aspects I think of myself or conversations that I've had with other people."
The festival concluded with "The Moths" winning first prize, "I Got You, Babe" taking second, and "Worth a Shot" coming in third. Even without the competition, the One Act Play Festival will continue to exhibit the community's immense talent and drive a passion for theater on the Whitman campus.
Gavigan says, on the One Act Play Festival, "I hope that it encourages everyone who sees it to take a chance and try to put their creativity and their art out there."