"To All the Boys I've Loved Before": A Feel-Good Treasure
As the new school year begins, students understandably find less and less time to watch movies solely for leisure. However, it is of great importance to set aside time for viewing movies with no responsibility to take notes or think critically in order to analyze what you've watched. The newest Netflix original "To All the Boys I Loved Before" provides one hour and thirty-nine minutes of playful, clever and lightweight teenage romance delight.
Based upon the novel of the same name by Jenny Han, the movie centers around 16-year old Lara Jean Covey, one of three sisters living with a single father. As Lara Jean's older sister Margot prepares to leave for college in Scotland, her younger sister Kitty begins to tease her for never being in a relationship before. Kitty finds a set of Lara Jean's letters, written and addressed to five boys that she has crushed on since sixth grade, and decides to send them to their recipients. Chaos ensues as Lara Jean realizes that two of these letters were sent to her older sister's ex-boyfriend and Peter Kavinsky, the beau of the school's queen bee Genevieve. Lara Jean finds herself in many uncomfortable situations as she and Kavinsky begin a fake relationship in order to incite jealousy and relieve the damage from her leaked letters.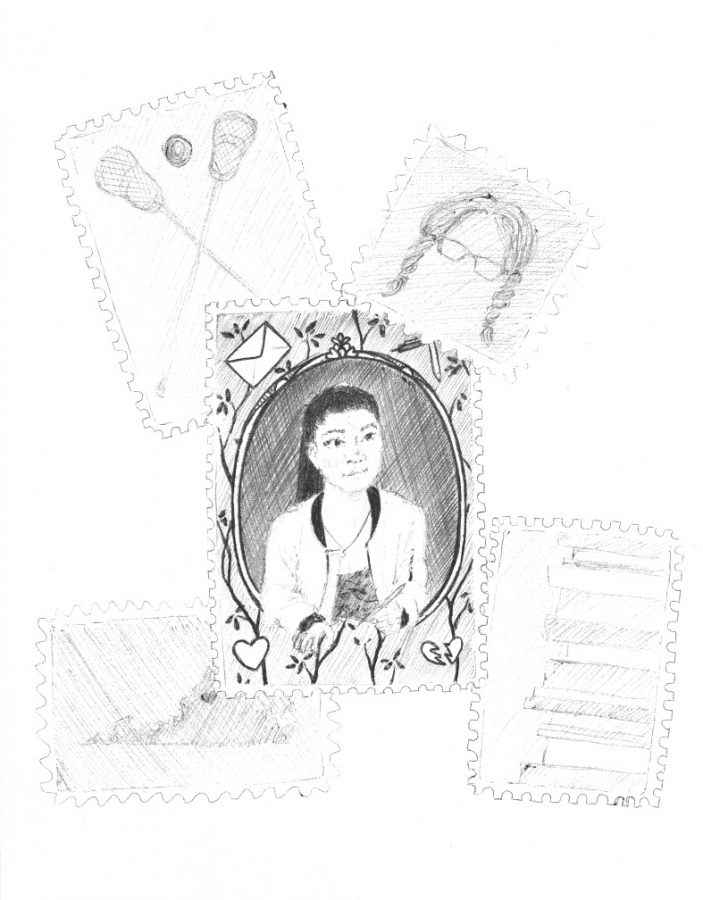 Though the premise of a fake relationship seems absurd, director Susan Johnson approaches the plot with an ease that manifests through quick dialogue, moments of situational irony and the tender on-screen chemistry between Lara Jean (Lana Condor) and Peter (Noah Centineo).
On the surface level, the movie appears to be yet another cheesy, clichéed misrepresentation of young love, but the film presents an exciting portrayal of platonic intimacy between people of different genders.
Nell Falvey '22 notes, "I like how Lara Jean has male friendships, and not just relationships because I feel like a lot of times you just see the romantic side."
However, viewing the movie through a feminist lens reveals the stereotypes perpetuated through the character dynamics. The relationship between Lara Jean and Genevieve plays into the concerning media trope that women must compete for the attention of the men that they desire. Michaela Herbert '22 remarks, "I'm tired of movies pitting teenage girls against each other, especially since that doesn't feel very accurate at all, and it just promotes the whole women against women thing, especially fighting over men, which is just petty at this point."
Despite the film's unfortunate inclusion of outdated gender norms, the multicultural aspect of the Covey family contributes to the greater dialogue on diversity in the media. Daisy Schonder '22 comments, "I think an important part that people don't think about is Lara Jean is an Asian actress and I feel like there is an unrepresented amount of them in media… That was one of the first things I thought about after I watched the movie, and I hope that causes a ripple effect with other types of movies."
Though "To All the Boys I Loved Before" is nowhere near the perfect movie, it does a fantastic job of surpassing traditional standards of race and gender in young adult media. Above all else, it's an absolutely joyful film that anyone can enjoy when given a few hours of free time.