Creative Writers Shape Instant Play Festival
Popping ghosts, pirates sniffing cocaine, a writer's mind unraveling, radical love and the bargaining of lives marked the first night of the 10th annual Instant Play Festival. By the end of the weekend of September 24-25, ten student writers responsible for this assortment of ideas had watched their hard work performed within the beautiful confines of the Harper Joy Theater.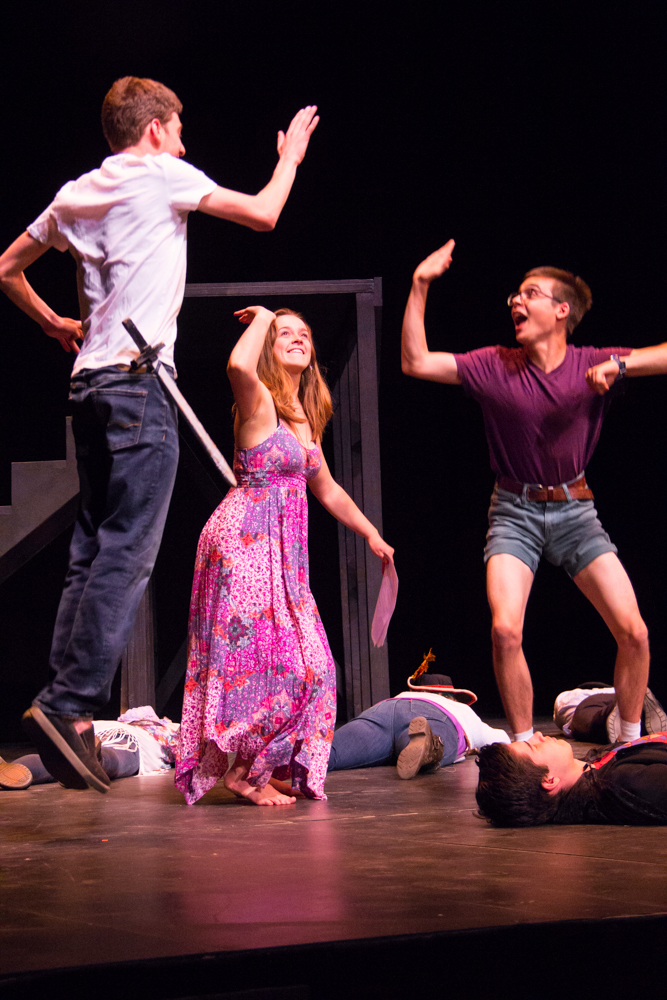 The festival featured 10 plays written and performed by Whitman students. Writers had 12 hours to write the plays, and the actors and crew had 12 to bring it to life. Assistant Professor of Theater Kristen Kosmas described it as a huge undertaking for all involved.
"It's kind of massive in a way," Kosmas said. "The student playwrights spend three consecutive weeks with three different professional playwrights studying play-writing. Most of them have never written a play before or studied play-writing. A few of them have been in my semester-long play-writing class. This year I taught the third week of the play-writing instruction that leads directly into the festival. So the playwrights get a bunch of confusing and conflicting information from the three [professional] playwrights based on their working methodology."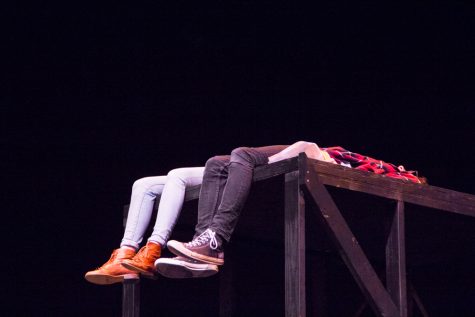 While the writers prepared to write their plays, over 90 faculty, students and Walla Walla community members prepared for production. The first five students received their prompts around seven p.m. on the Friday directly before the Instant Play Festival. The second five students received their prompts on Saturday night after the first performances. They had until eight the next morning to complete the scripts for their plays.
The three prompts each student playwright received were divided into one stage event (for instance: most of the cast had to lie down in a scene), an object or visual or prop-based (parasols) and one language-based (a language other than English). All three prompts were required to be included in each student's play. This placed certain restrictions on the playwright.
Chloe Lynn, a senior participating in the festival, described the challenge of fitting those requirements.
"In this case, especially with the lying down, it felt a bit forced because I couldn't quite figure out how to make it happen," Lynn said. "However, I do find inspiration from prompts, it does depend on the prompt though. That one wasn't working for me."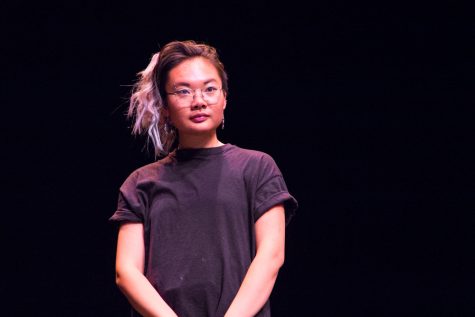 Lynn is the author of the first play that was performed on Saturday evening. It involved the mysterious goings on of a hotel, its staff and the queen of the dead and her ghostly minions. It was the perfect opening to night of laughter and fun; her play and its cast received thunderous applause.
"I've always enjoyed writing – I've been doing some play-writing recently, and my senior thesis is going to be play-writing," Lynn said. "I thought this would be good practice, and my first year [at Whitman] I participated as an actor and I had a lot of fun. I do hope to continue in theater, or at least writing in general. I'm working on a webcomic – I think play-writing helps with that because it's kind of the same deal: you have language and action – it's less like a novel and a bit more like a play."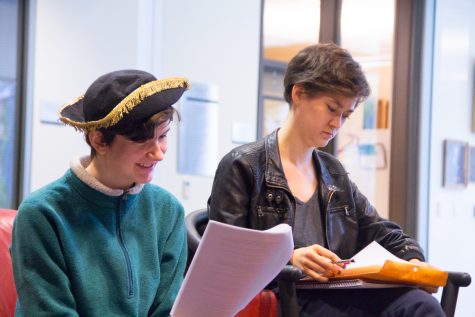 Sara Staven, a senior and the stage manager for the Instant Play Festival said, "This is my fourth year in a row working on IPF. My focus in theater is primarily been stage management track. [The way that] the season itself works out with peoples availability, this is the show that made the most sense for me to stage manage. But also, I love the IPF and I really wanted to be involved in it no matter what. It's an amazing experience and it's truly unlike any other form of theater that we do here, or that I've ever run across."
The writers may have created the stories, but it is the work of the cast and crew that brought these plays to life. Onstage, they became the face and workings of the script, and their energy and love for creativity and the stage helped make the Instant Play Festival a great success.