"Collected Life of Ikune Sawada" ceramic collection comes to Sheehan Gallery
There is a sense of beauty and serenity to be found between the walls of the Sheehan Gallery where a new exhibition, "The Collected Life of Ikune Sawada," has been installed. On display from Jan. 23 to April 7, the exhibition features ceramics that Sawada, a well-known painter and collector of ceramics, has collected over many years, as well as some of his own paintings.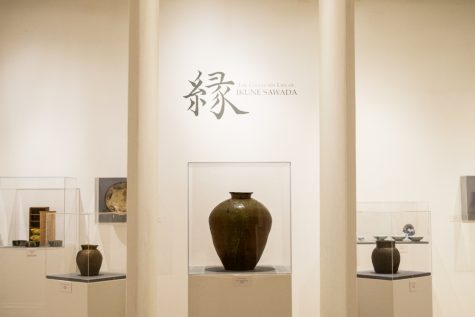 The Japanese character that appears as part of the title of the show, "en," is an important theme that runs throughout Sawada's collection.
"'En' is connection or tie," Sawada said. "It can be to anything."
For Sawada, those connections have been to friends and to ceramics.
"Because you have 'en,' you run into [many ceramic pieces]," Sawada said. "So many pieces have an unbelievable background, so we decided to use that theme [of 'en'], and it has been just amazing talking about how I got [these ceramics]."
Daniel Forbes, the director of the Sheehan Gallery, agreed.
"It's sort of how things come together in a line," Forbes said. "One of [Ikune's] friends, who is also an antiques vendor in Japan, talks about how Ikune, in his life, has seemed to attract both people and ceramics; so fate has a way of bringing them together."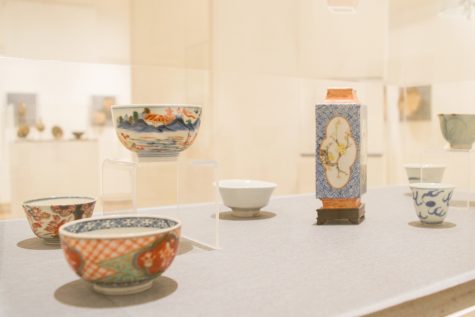 The ceramics featured in the gallery are indeed special. They were made centuries ago, most in East Asia. Forbes noted the importance of recognizing the skill that went into them. Most were handmade, created prior to mechanization. Moreover, acquiring some of the pieces took a decade of patience on Sawada's part as he waited for dealers to become willing to part with a particular ceramic piece.
"Within [Sawada's] collection and how it ties to his life's story, there are so many amazing narratives," Forbes said. "He has a truly encyclopedic mind. His library for ceramics and the research that he does before he purchases pieces is as extensive, if not more, than his actual collection … So there are all of these different layers and types of history, and different sorts of stories, and it's great to be able to gather that all into one place."
Sawada has been a mentor and friend to Professor Steven Miller, who teaches ceramics at Walla Walla University.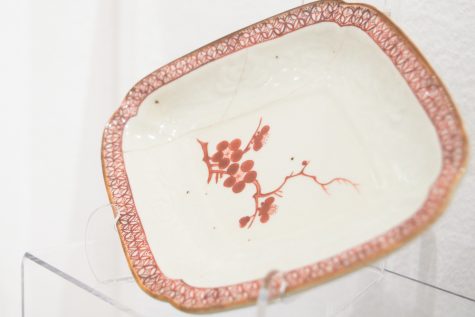 "His collection is incredible and you can tell there's a deep love of these," Miller said. "It's inspiring seeing it, and then hearing him talking about it. Sometimes quiet daily life can be such a wonderful thing with the right bowl, with the right cup; they're daily enrichments."
Sawada recounted being drawn to ceramics, especially after seeing a seventeenth century dish at a museum a couple of years after graduating from art university.
"I was shocked," Sawada said. "That shock was so strong. I said, 'Oh my God, ceramics–ceramics could be this deep and strong,' and I couldn't get that piece out of my mind."
The way the exhibition is set up is also important to note.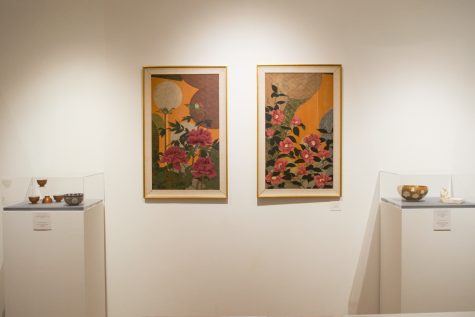 "What we've tried to do in the gallery is to create conversations between the pieces, so it's not set up like a traditional exhibition," Forbes said. "And what we've really tried to do is to look at relationships between pieces so that there's some kind of conversation going on and everything is intermixed."
Whitman Professor Krista Gulbransen will be incorporating the exhibition in her museums class, especially focusing on how the space is used.
"There's a very connoisseurial perspective at play in the show," Gulbransen said. "It kind of beckons careful looking at the objects … they're giving you … pairings of objects which are also paired with [Sawada's] own paintings, so you get a sense of how the ceramics actually inspired his own painting process. It gives you a sort of pleasurable aesthetic experience."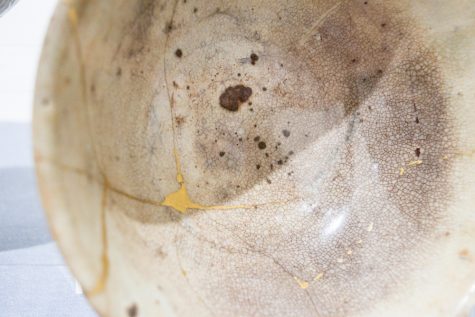 Before coming to the United States from Japan, Sawada worked as an antique dealer. At that time, he wondered why his pieces sold so quickly.
"I realized, they have life to it," Sawada said. "Like the first piece [I saw at the museum], when I was shocked. When I see a piece that I feel like I have to have it, they have their own life … And I realized that [also] painting, good painting, has its own life. If there was no life to it, then nobody would pay attention to it."
The life that is in his paintings, and in his ceramics collection, is evident. This "collected life" honors a dedicated artist and collector and is generously shared with all who visit the gallery.