Jessica Parker
January 30, 2015
Filed under Darwin's Finches
Cara Delevingne, a model and actress has sparked controversy with her latest photo shoot. She is seen holding a captive lion cub while modeling for TAG Heuer, a watch company. Cara is a self-proclaimed wild-animal lover and even sports a lion tattoo on her finger. While she may love wild animals, by...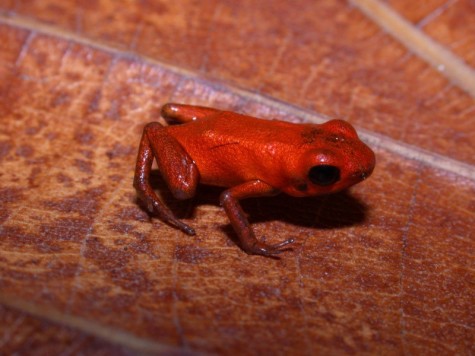 Jessica Parker
October 5, 2014
Filed under Darwin's Finches
Hello again, animal enthusiasts! Today we have some exciting news along to go along with the usual dose of pessimism. A new species of poison dart frog was discovered in Donoso, Panama! This frog has a unique call, but was originally thought to be a different variety of another poison dart f...
POLLS
Loading ...
SPORTS SCORES
Sunday, April 16

Men's tennis

Whitman College 8 - Pacific University 1

Saturday, April 15

Baseball

Whitman College 2 - Linfield 7

Saturday, April 15

Baseball

Whitman College 1 - Linfield 4

Saturday, April 15

Women's lacrosse

Whitman College 15 - Linfield 5

Saturday, April 15

Men's tennis

Whitman College 9 - George Fox University 0

Friday, April 14

Baseball

Whitman College 3 - Linfield 12

Friday, April 14

Women's lacrosse

Whitman College 16 - University of Puget Sound 5

Sunday, April 9

Women's tennis

Whitman College 8 - Pacific Lutheran University 1

Saturday, April 8

Women's tennis

Whitman College 9 - University of Puget Sound 0

Monday, March 27

Baseball

Whitman College 3 - No. 18 Pacific Lutheran University 10