January 24, 2016
Filed under What's In A Name?
Hello readers. It's been a while. I was abroad last semester in Argentina. Needless to say, I'm excited to get back to blogging. At some point I'm hoping to write about the linguistic points of interest from my time in Argentina. This morning, I was listening to an episode of "A Way With Words,"...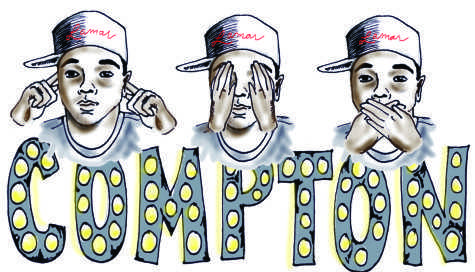 Matt Raymond
January 31, 2013
Filed under A&E, A&E Highlight
Good Kid, m.A.A.d City represents Compton, but its aesthetic and mood have little to do with G-Funk. The glorified luster of gang life is absent from Kendrick Lamar's first major-label album; the lyrics deal with the harsh realities of coming of age in an explosive, spiritually bereft and gang-plagued city...
POLLS
Loading ...
SPORTS SCORES
Sunday, April 16

Men's tennis

Whitman College 8 - Pacific University 1

Saturday, April 15

Baseball

Whitman College 2 - Linfield 7

Saturday, April 15

Baseball

Whitman College 1 - Linfield 4

Saturday, April 15

Women's lacrosse

Whitman College 15 - Linfield 5

Saturday, April 15

Men's tennis

Whitman College 9 - George Fox University 0

Friday, April 14

Baseball

Whitman College 3 - Linfield 12

Friday, April 14

Women's lacrosse

Whitman College 16 - University of Puget Sound 5

Sunday, April 9

Women's tennis

Whitman College 8 - Pacific Lutheran University 1

Saturday, April 8

Women's tennis

Whitman College 9 - University of Puget Sound 0

Monday, March 27

Baseball

Whitman College 3 - No. 18 Pacific Lutheran University 10