November 5, 2015
"Nothing will make sense to your American ears, and you will doubt everything that we do, but in the end you will understand," says Alejandro Gillik (Benicio del Toro) to Kate Macer (Emily Blunt) at the beginning of their mission. In "Sicario," the viewer follows Kate Macer across the border and ...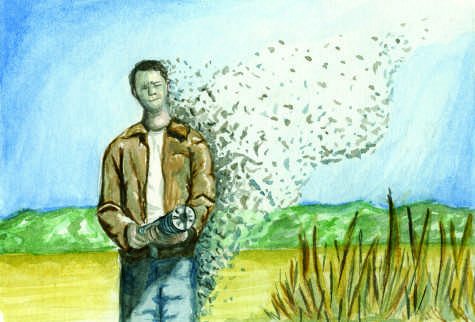 Nathan Fisher

October 4, 2012
Returning to two-dimensional viewing this week, I just couldn't resist seeing another bloody, violent movie set in the future. "Looper," a sci-fi action thriller, takes the time travel premise in "Terminator" and "Back to the Future" and spins a mind-bending thriller that hits a home run. "Looper" opens in the year 2044 with Joe (Joseph Gordon-Levitt), a looper,...
Tags: 2001, arnold, blood, bruce willis, california, critic, emily blunt, Film, Fisher, future, genre, HAL, identification, Issue 5, jeff daniels, joe, joseph gordon-levitt, kooper, looper, mob, moral, movie, Murder, Mystery, Nathan, phone book, Review, sarah connor, schwarzenegger, sci-fi, siri, space odyssey, telekinesis, terminator, thriller, time travel, twists, violent
Loading ...
Trinity University (Texas)

5

Feb 16 /