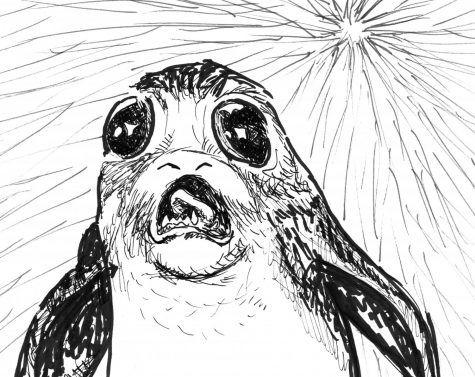 Alasdair Padman, Staff Reporter

January 25, 2018
Rian Johnson's "Star Wars: The Last Jedi" (2017) is the antithesis of J. J. Abrams' "Star Wars: The Force Awakens" (2015). "The Force Awakens" was a nostalgia trip for old fans and an easily digestible introduction for new fans. In 2015, audiences met new faces as well as old, but the...
Eric Anderson, A&E Writer

January 28, 2016
With most of 2015's holiday releases wrapping up their box office runs, it's time to look back at three of the better films to grace theaters this past Christmas.
Daniel Kim

October 3, 2014
On Oct. 5, artist John Powers will be coming to Whitman College. Powers will be on campus for one week showcasing an exhibit called "Operational" at the Stevens Gallery for one week. Powers will also be giving a lecture on Wednesday, Oct. 8 about his recent essay, "Star Wars: A New Heap." Instead...