Megumi Rierson and writer

September 22, 2016
Going to Whitman can sometimes feel like going to school in a fishbowl of millennials that all look like various permutations of the same clean-cut, upper class millennial hive mother. Everywhere you look it seems like more and more Birkenstock-clad intellectuals in over-sized jean jackets and Free People bra...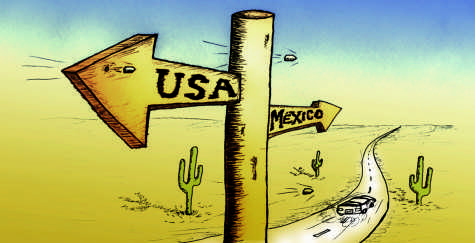 Nathan Fisher

January 24, 2013
After the break, I wanted to start off the new year with a bang. Arnold Schwarzenegger's return to the big screen as the sheriff in "The Last Stand" seemed like a good bet. Unfortunately, the Governator's comeback flick after a 10-year hiatus did not deliver the pop I had anticipated. "The Last Stand" is pr...
Tags: alexander, arnold, bannister, california, cartel, collecter, cortez, Drugs, FBI, Fisher, governator, gun, guzman, Issue 1, jackass, jaimie, john, johnny, knoxville, lapd, last, luis, Mexico, movie, narcotics, Nathan, owens, police, ray, Review, schwarzenegger, sheriff, stand, terminator, the last stand, theater
Loading ...
Trinity University (Texas)

5

Feb 16 /