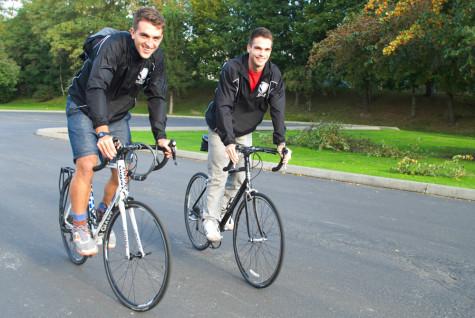 Isabel Mills

October 10, 2013
Most people are aware of Whitman's impressive cycling team. Lesser known are the handful of students, unaffiliated with the team, who have completed some pretty remarkable rides. In the past two years, three Whitman students started the school year off with a bang by riding their bikes from the...
Tags: Biking, Cle Elum, Cross Country, Cycling, FEATURE, flat tires, highway 12, I-82, I-90, Issue 5, New Hampshire, romantic, Seattle, Spokane, Walla Walla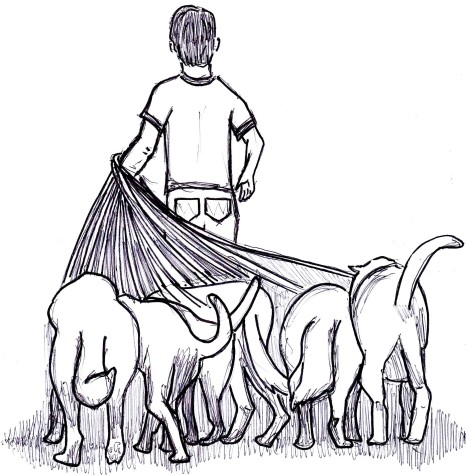 William Witwer

May 16, 2011
10. Worship the sun While not necessarily unique to Walla Walla, the significance of this activity cannot be understated. The Admissions Office's brochure might claim that we get over 300 days of sun, but it certainly doesn't feel that way most of the school year. If you're staying in Walla Walla o...
Loading ...
SPORTS SCORES
Wednesday, September 25

Whitman College 3 - Whitworth 2

Wednesday, September 25

Whitman College 0 - Whitworth 3

Sunday, September 22

Whitman College 5 - Linfield 0

Saturday, February 16

Whitman College 96 - PLU 78

Saturday, February 16

Whitman College 73 - PLU 62

Saturday, February 16

Whitman College 4 - Trinity University (Texas) 5

Saturday, February 16

Whitman College 1 - Boise State University 6

Saturday, October 6

Whitman College 1 - Linfield 3

Saturday, October 6

Whitman College 2 - 1

Sunday, April 16

Whitman College 8 - Pacific University 1

Saturday, April 15

Whitman College 1 - Linfield 4

Saturday, April 15

Whitman College 15 - Linfield 5