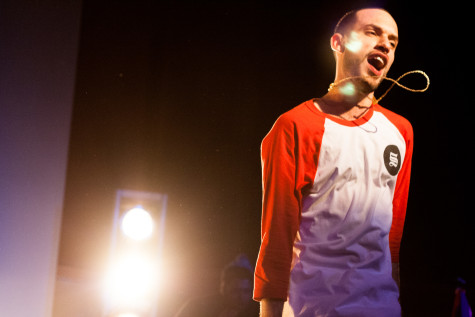 Daniel Kim

March 6, 2014
On Thursday, Feb. 27, Whitman Events Board hosted the headlining artist Sol featuring Skizzy Mars and Sam Lachow. Like many other concerts hosted at Whitman, the Sol concert had music, performing artists, light shows and a cheering crowd. Hosting big concerts at Whitman proves difficult, due to it...
Tags: concert, Genevieve Jones, Katrina Allick, Music, Olivia Hagel, sam lachow, Seattle Rap, skizzy mars, Sol, WEB, Whitman
Emma Dahl

February 27, 2014
This Thursday, Feb. 27, three hip-hop artists will be performing in the Reid Campus Center Ballroom for the Whitman Events Board big spring concert. In the past, ballroom performers have included Macklemore, Kitten and St. Vincent (although she technically played on the sidelawn). This semester, there...
Loading ...
Trinity University (Texas)

5

Feb 16 /