November 26, 2014

Filed under NW News
This story was originally published in The Willamette Collegian on November 18, 2014. It was written by Collegian Editor-in-Chief Zane Sparling and writer Bronte Dod of Willamette University. This story is printed here through the Northwest News Network, a collaborative project between many northwestern...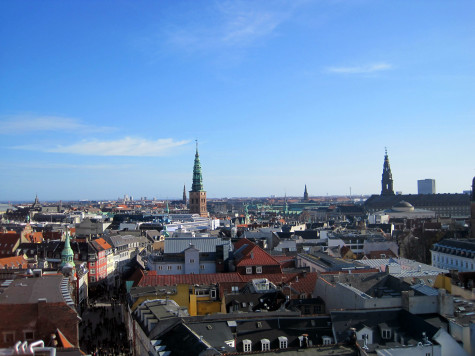 March 12, 2014

Filed under BLOGS, Off-Campus Blogs, Sprechen Sie Englisch?
Growing up I have always been identified - and truthfully, often have identified myself - as Cuban. I am one half Cuban from my dad's side, and from that half I inherited my outward appearance: olive skin, almond-shaped eyes, thick eyebrows, "Latina curves," loads of leg hair. I am also one half W...
Tags: Aleida Fernandez, Austria, castles, confusion, Copenhagen, cuban, Denmark, Food, heritage, homeland, identity, legos, national museum, Oregon, pride, salem, Study Abroad, Vienna, Whitman College
Loading ...
SPORTS SCORES
Saturday, February 16

Women's Basketball

Whitman College 73 - PLU 62

Saturday, February 16

Women's Tennis

Whitman College 4 - Trinity University (Texas) 5

Saturday, February 16

Men's Tennis

Whitman College 1 - Boise State University 6

Saturday, February 16

Basketball

Whitman College 96 - PLU 78

Saturday, October 6

Volleyball

Whitman College 1 - Linfield 3

Saturday, October 6

Mens Soccer

Whitman College 2 - 1

Sunday, April 16

Men's tennis

Whitman College 8 - Pacific University 1

Saturday, April 15

Men's tennis

Whitman College 9 - George Fox University 0

Saturday, April 15

Baseball

Whitman College 1 - Linfield 4

Saturday, April 15

Baseball

Whitman College 2 - Linfield 7