Nikolaus Kennelly, Columnist

October 27, 2016
I have a friend who has an unhealthy penchant for stale metaphor. Just last week we were discussing the Ruth Fluno retrospective at Sheehan when he referred to the art as "a delicious feast." Normally I'd treat this sort of remark as an empty flourish, but as I was in a slightly unusual sta...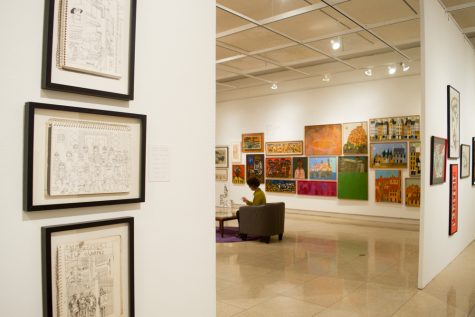 Michelle Foster, Staff Writer

October 27, 2016
Bright, vivid paintings, featuring people, buildings, flowers and more now cover the walls of Whitman's Sheehan Gallery. The new exhibitions are "Today Will Be Yesterday," a Ruth Fluno retrospective, and "Walla Walla Modern," which commemorates the painting trio of Fluno, Jeannette Jackson Murphy a...
Loading ...
Trinity University (Texas)

5

Feb 16 /